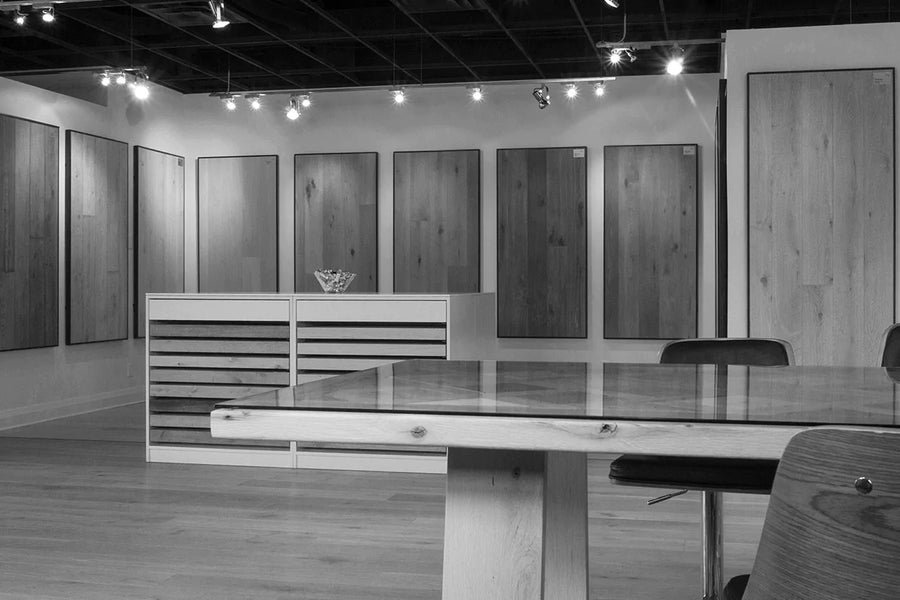 CRAFTSMANSHIP, INTEGRITY & QUALITY
SITUATED ON 14 ACRES IN THE ROLLING HILLS OF THE PRESTIGIOUS KING TOWNSHIP, THE PLANK STUDIO SCHOMBERG, IS LOCATED AT THE NWP HQ WHICH IS ALSO THE LOCATION OF OUR MANUFACTURING FACILITIES.

WE WOULD LOVE TO SEE YOU. COME SEE IT FOR YOURSELF!
DROP IN OR BOOK YOUR APPOINTMENT
SCHEDULE A PERSONAL VISIT TO THE PLANK STUDIO SCHOMBERG AND GET INSPIRATION FOR YOUR CURRENT AND FUTURE PROJECTS, WITH EXCLUSIVE WOOD FLOORING CONCEPTS MARKED BY UNPARALLELED CRAFTSMANSHIP & DESIGN.

FILL OUT THE FORM AND LET US KNOW YOUR PREFERRED DATE AND TIME FOR A VISIT.