Wixom
Fortress
Handcrafted, Wixom Sawn planks unique cross saw kerf markings and balanced contouring create an exceptional sensory experience. Combining a rugged vintage feel with a smooth and exacting finish, Wixom Sawn planks are ideal for any setting that requires authentic character.
Manufactured
Made in Europe
Substrate
WBP Baltic Birch Plywood
Finish
Hardwax Oil (UV Cured)
Thickness
20 mm (3/4") with 6 mm wear layer*
Plank Widths
180 mm / 220 mm / 260 mm (7-1/8" / 8-5/8" / 10-1/4")
Colour Variation
V3 - Substantial Variation
Spec Notes
*Top layer thickness is measured before the finishing process. Processes such as planing will affect the overall thickness. 
**Flooring may be delivered in either 1950 mm or 2400 mm lengths with up to 25% nested lengths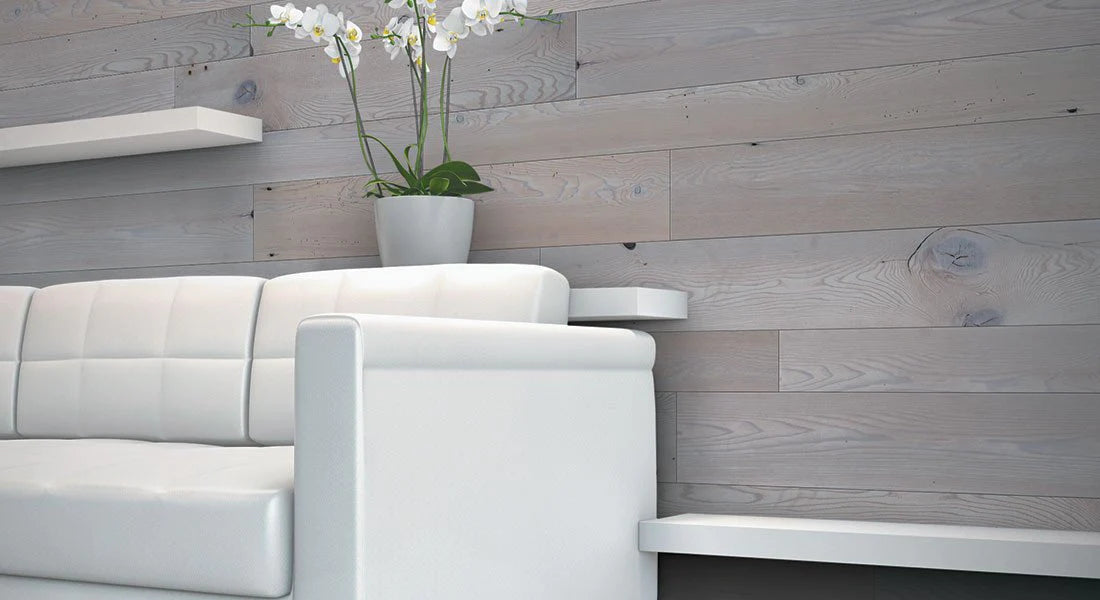 WALL CLADDING COLLECTION
The Panoramic collection of wall cladding is curated from a variety of sources including old barns and vintage buildings in Canada and the United states, as well as Europe for the new woods feature of the collection.
FLOOR SHOP CARE
A CANADIAN MANUFACTURER OF SPECIALTY WOOD FLOORING DESIGNED AND CRAFTED TO INSPIRE THE CREATION OF BEAUTIFUL SPACES
Choosing a selection results in a full page refresh.
We're glad you like it!
Create an account or login if you already have one. Save your favorites so you can view them on other devices.