Artifax
Portage
Renowned for its strength, Reclaimed Oak personifies a timeless exposure to the harsh elements of nature that are embedded in each plank. Retaining its characteristic markings, such as nicks and nail holes, Reclaimed Oak creates a stunning balance between rustic and sophisticated design, ranging from golden whiskey hews to weathered patina, only the most stunning planks are selecting for our handcrafted finishing.
Portage has a distressed look and light patina that is indicative to the century-old beams and barn planks they have been harvested from.
Manufactured
Made in Canada
Origin
Eastern/Central USA – Old Barns/Buildings
Construction
WBP Baltic Birch Plywood
Grade Options
Genuine Reclaimed
Finish
Hardwax Oil (UV Cured)
Thickness
20 mm (3/4") with 6 mm wear layer *
Plank Widths
102 mm - 203 mm (4" - 8") Random Widths **
Plank Lengths
914 MM - 3581 MM (36" - 141") ***
Colour Variation
V3 - Substantial Variation
Spec Notes
* Top layer thickness is measured before the finishing process. Processes such as planing will affect the overall thickness.
** May receive wider widths. Based on availability
*** Lengths are nominal and may contain up to 5% shorter than minimum length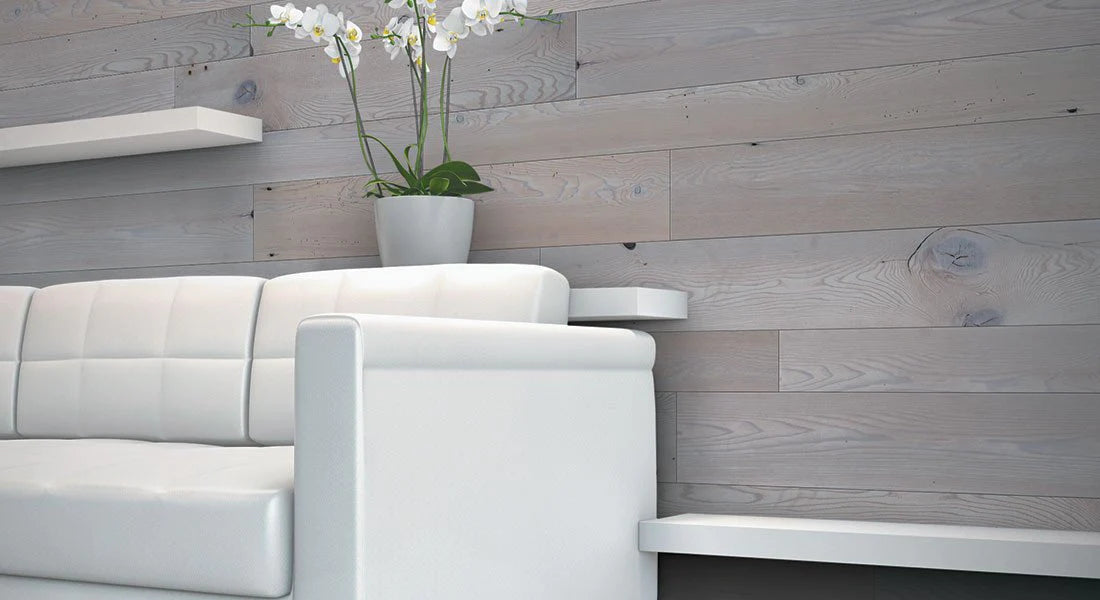 WALL CLADDING COLLECTION
The Panoramic collection of wall cladding is curated from a variety of sources including old barns and vintage buildings in Canada and the United states, as well as Europe for the new woods feature of the collection.
FLOOR SHOP CARE
A CANADIAN MANUFACTURER OF SPECIALTY WOOD FLOORING DESIGNED AND CRAFTED TO INSPIRE THE CREATION OF BEAUTIFUL SPACES
Choosing a selection results in a full page refresh.
We're glad you like it!
Create an account or login if you already have one. Save your favorites so you can view them on other devices.