A Nordic-style Lakeside Oasis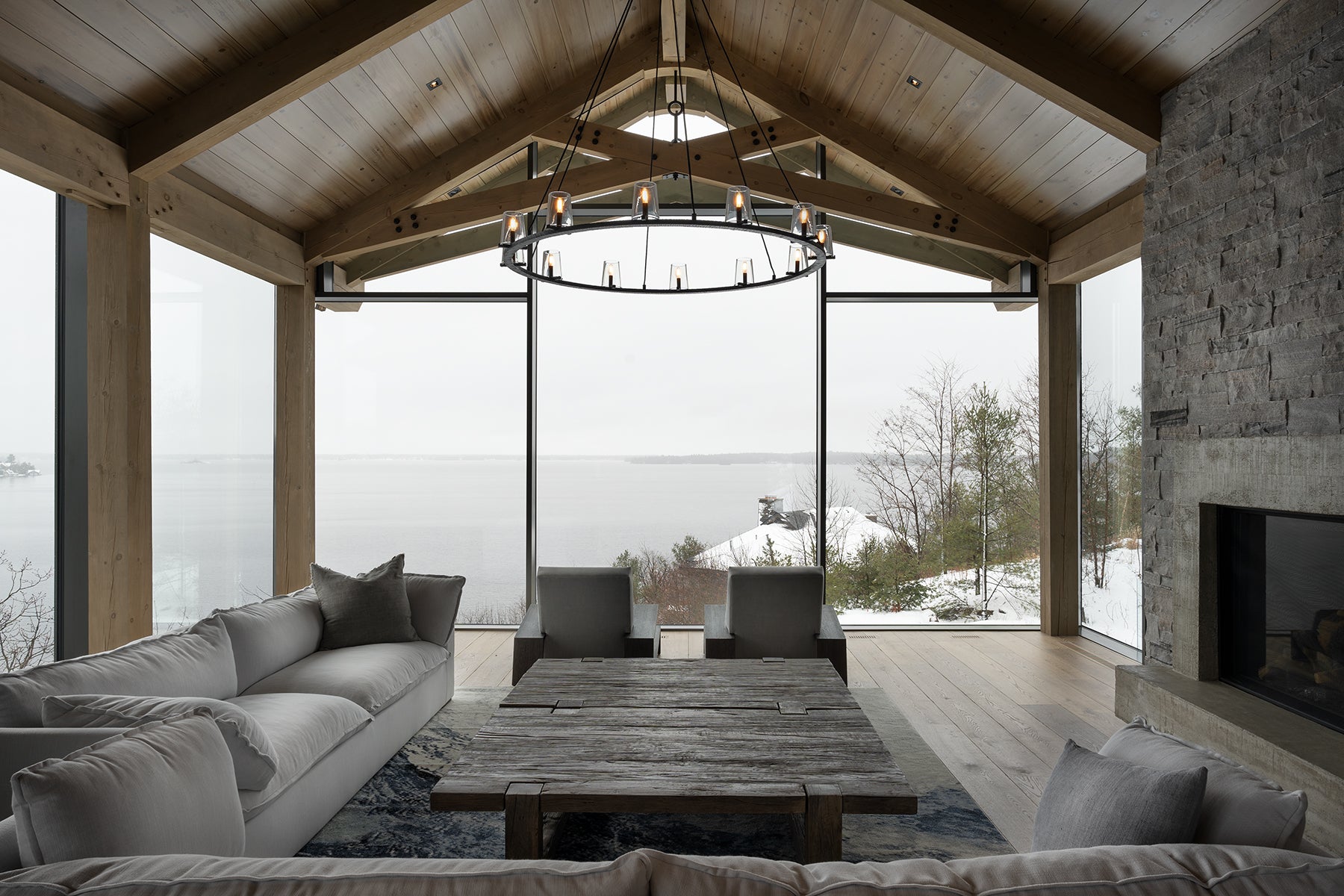 Harmony, balance, and ease underline the very essence of this Muskoka waterfront home. Thoughtfully settled against the famously rugged terrain of the area, the property exists in tandem with the natural beauty that surrounds it. Sweeping lakeside views are the focal point of this space, with floor to ceiling windows offering direct access to the tranquil splendor of the water. This Nordic-style home incorporates a functional, utility-based layout with the ease and warmth that's synonymous with Scandinavian-inspired design—all leading back to the anchoring concept of immersion with the natural world.
Stoneham European Oak flooring from the Wixom Collection was a natural choice for this contemporary oasis; the light grey-brown tone expertly balances notes of contrast between the exterior and interior of the property, offering the warmth of the former and the freshness of the latter without compromise. With a slightly distressed look, Stoneham flooring has a timeless character that reflects the authenticity of the space it inhabits and exudes a built-in comfort that pairs perfectly with family living.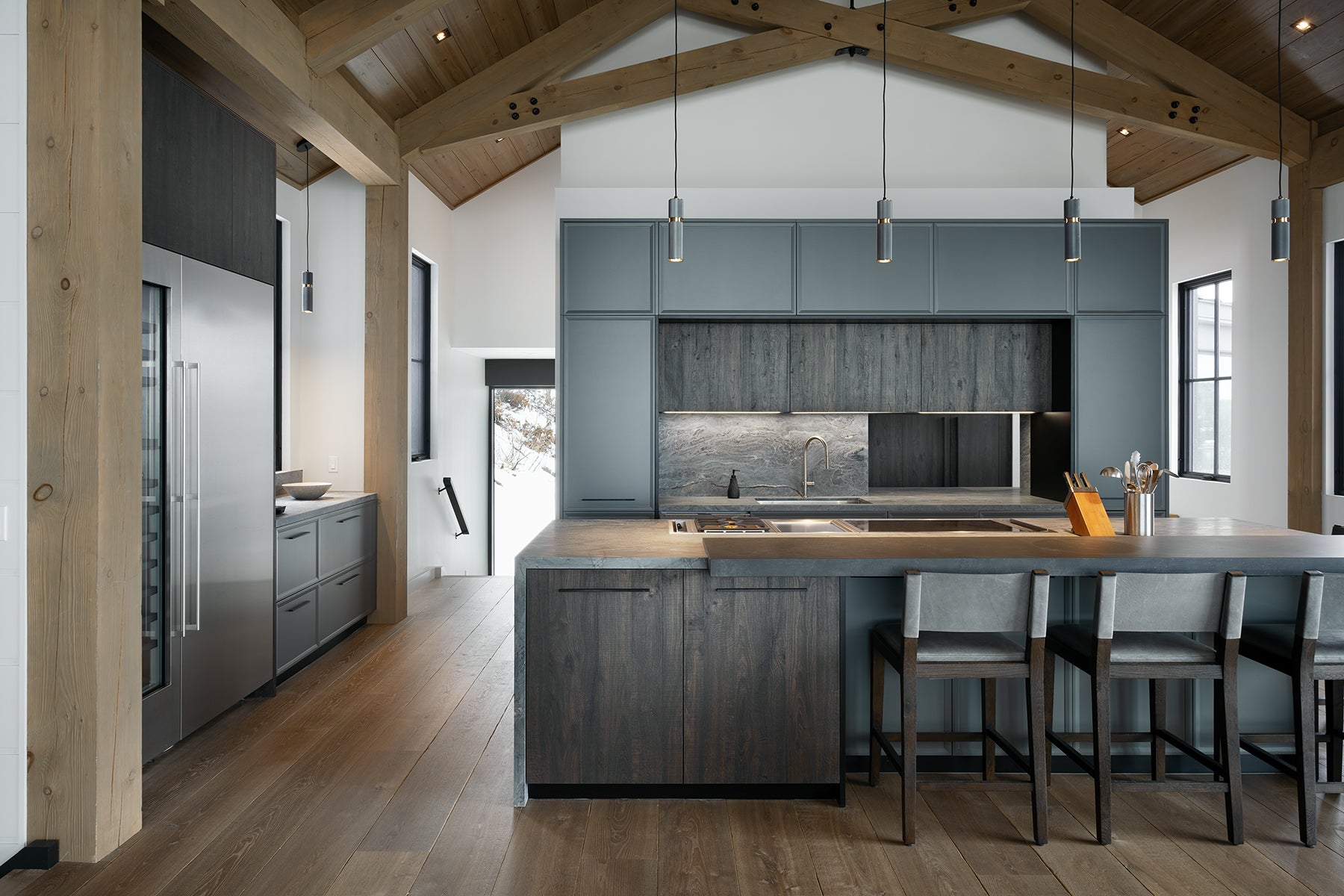 Joanne Campbell of Campbell Design Associates had this to say of their decision to use Stoneham European Oak flooring throughout the home:
"The Wixom collection truly offered that 'refined, but lived in' feeling, which is a delicate balance that was so important for this project. The major living areas were given the contemporary look our clients were going for thanks to the 260mm (10.25") wide planks, yet the boards' rustic character accommodates active family living and maintains the relaxed pace of traditional cottage life."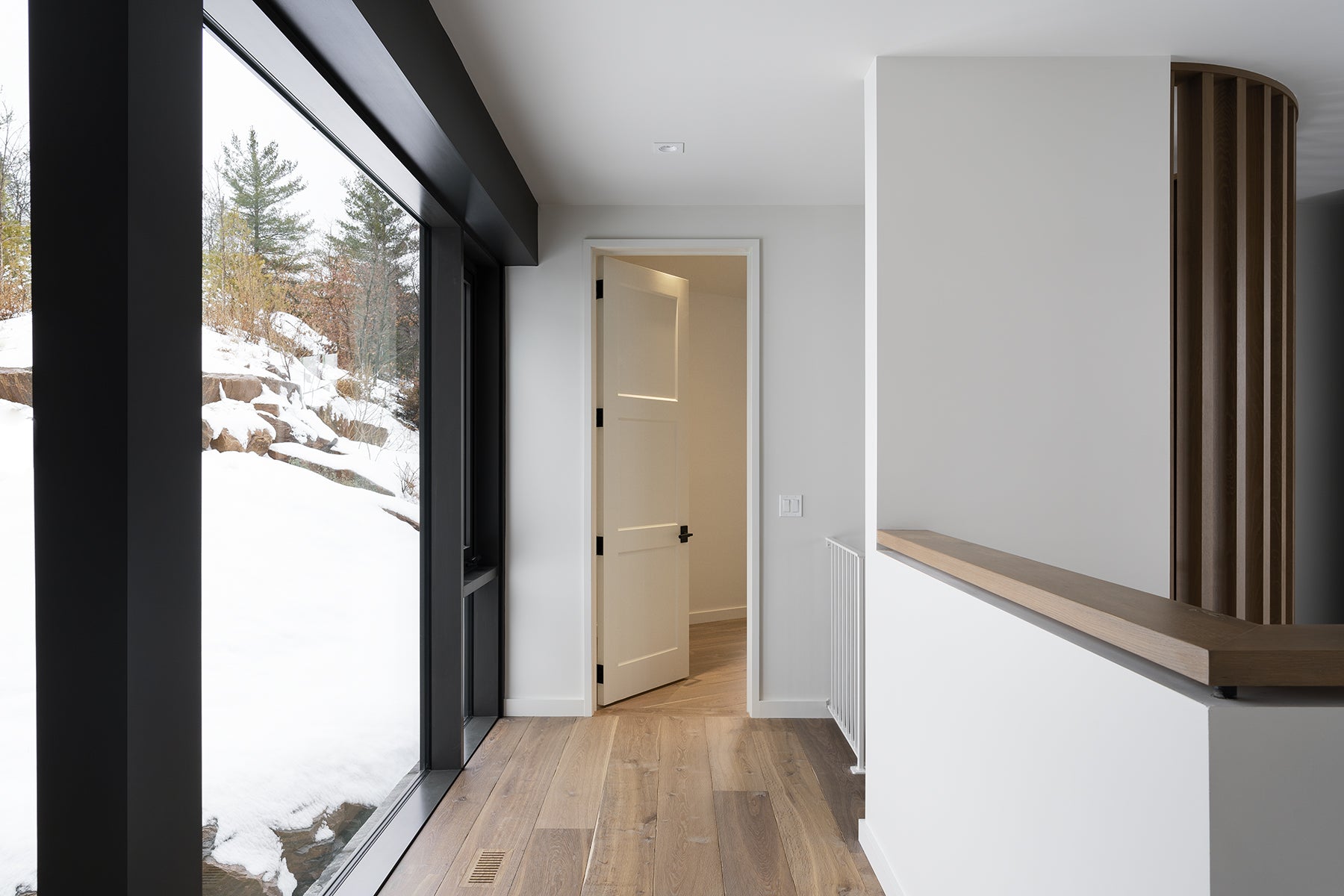 The culmination of a Nordic-style interior design approach and the use of Stoneham European Oak wide plank resulted in a relaxing, waterfront sanctuary where family and friends can escape, gather, and unwind for years to come.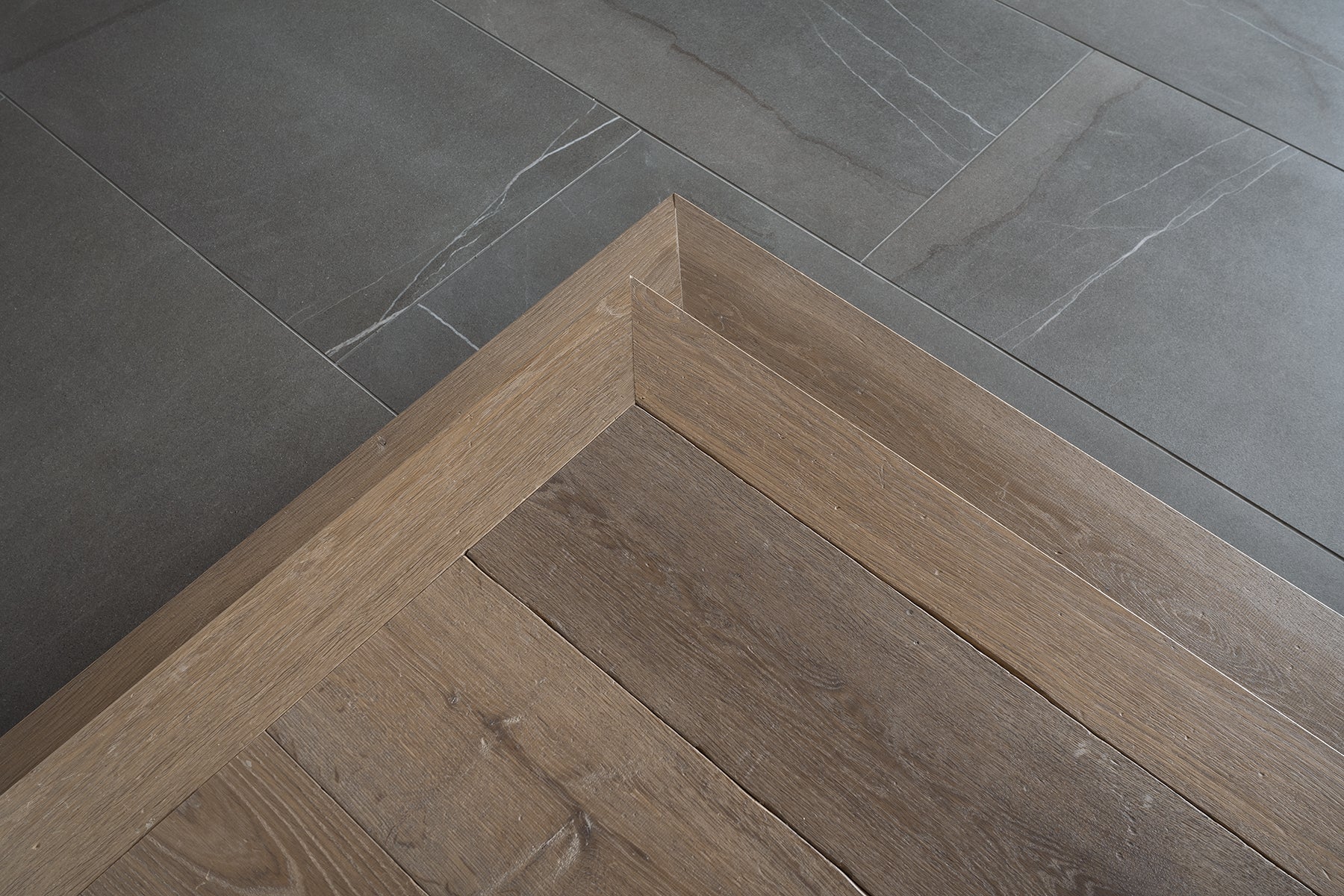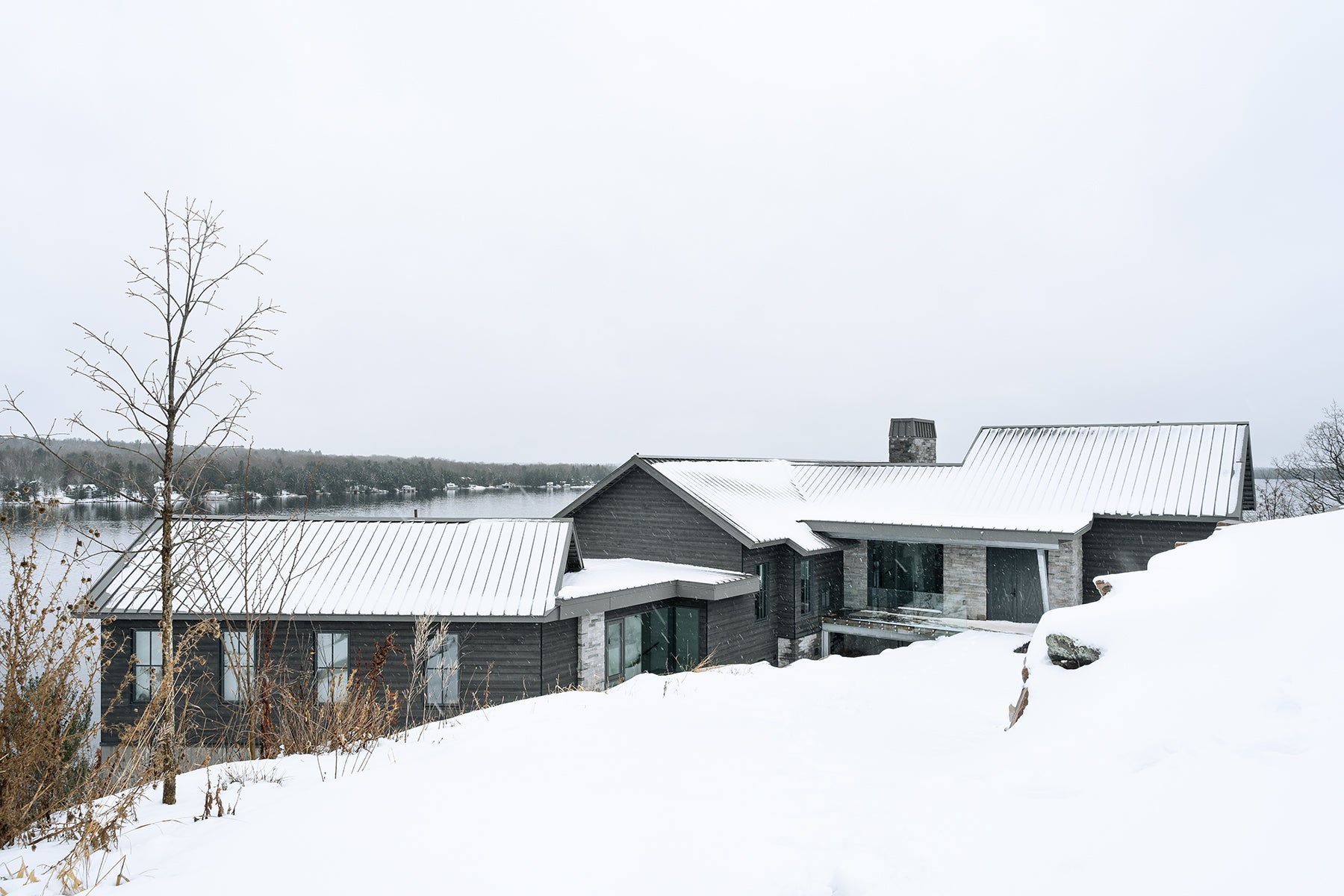 Back to Project Showcase