AN ODE TO SERENITY
Nestled amidst Collingwood's breathtaking landscape, a captivating retreat emerges as an epitome of serenity. Designed by Jennifer Worts and Hillside Modern Homes, this project seamlessly marries architectural brilliance with sublime New Haven European Oak Hardwood flooring, setting the stage for a harmonious blend of timeless design and natural beauty.
PHOTOGRAPHER
Todd Hewines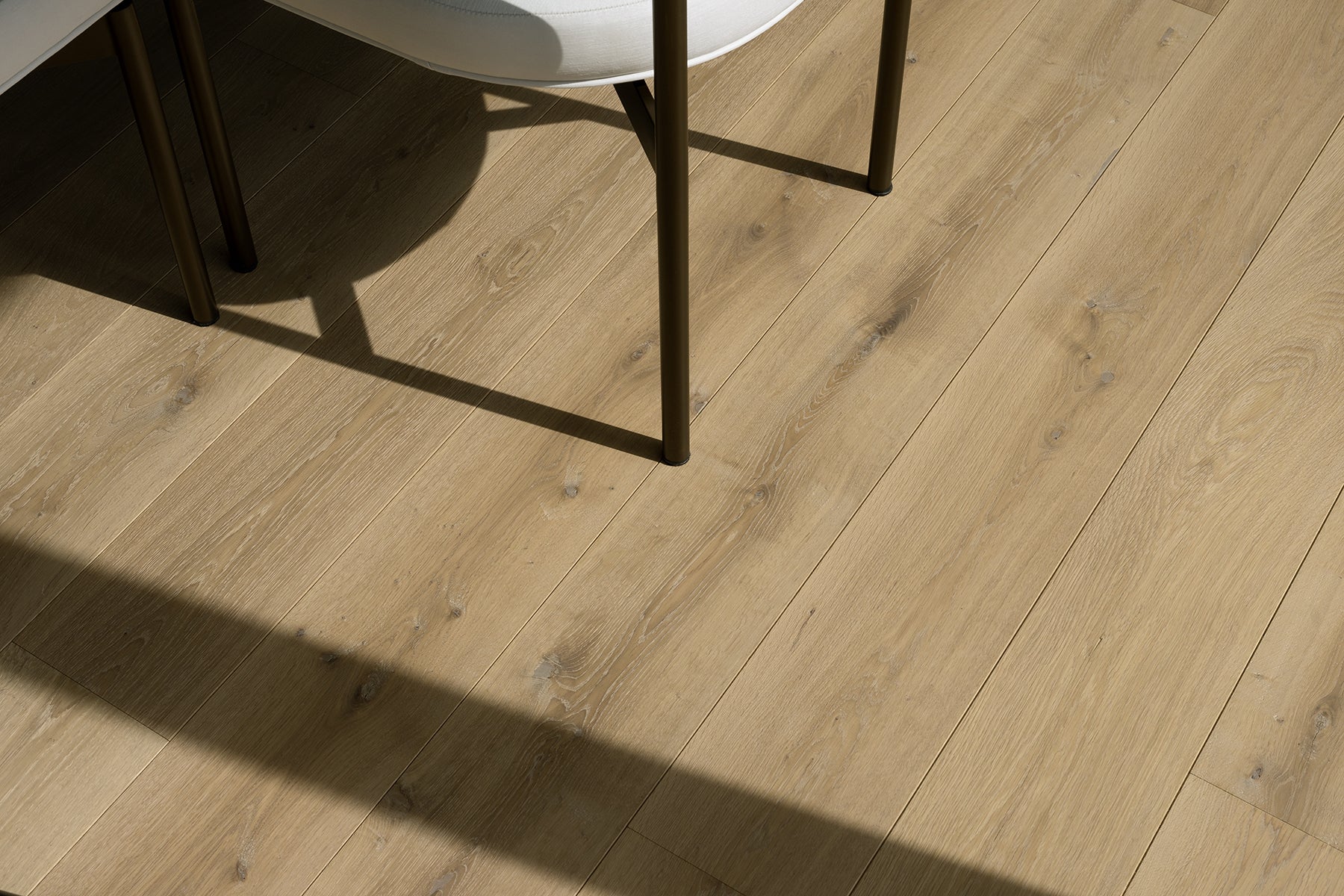 With a desire to create a weekend home for family and friends, the vision centers on unobstructed views of the lake and the majestic escarpment. The interior serves as a tranquil backdrop, allowing the breathtaking views to take center stage. The design is a deliberate departure from the grandeur of the client's city residence, opting for a clean, contemporary, yet warm and inviting palette.
Large windows and sliders frame the landscape, inviting gatherings on front and back decks. Towering ceiling heights create an unparalleled sense of spaciousness, with Northern Wide Planks (NWP) New Haven engineered wide planks seamlessly integrating with the design.
Intricate design details elevate the space further. An oversized oiled black wood table in the dining area breaks up the expansiveness, paired with a large pendant that adds a touch of grandeur. Black countertops anchor the white kitchen, while oversized black pendants over the island create a pleasing contrast.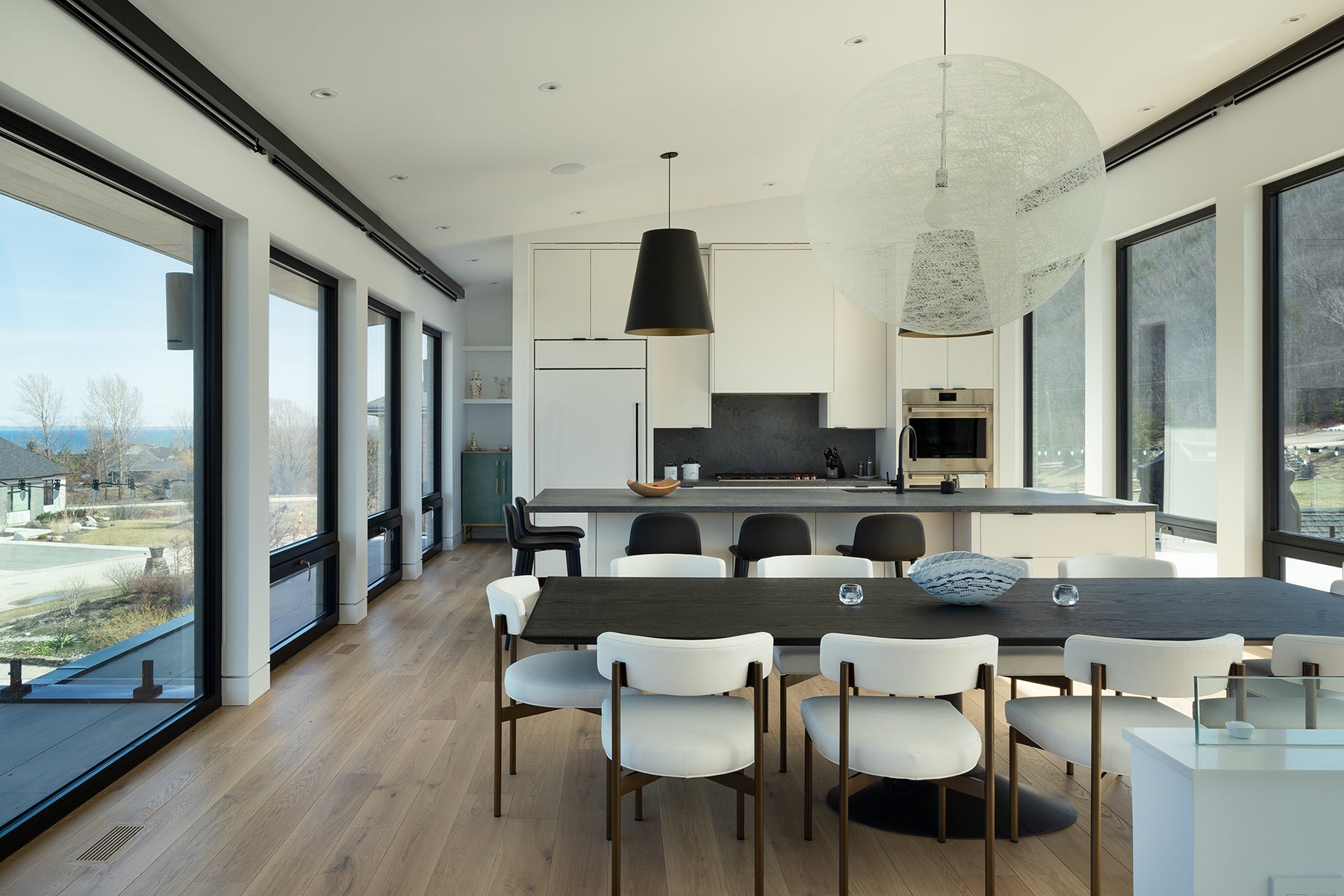 Key collaborators, Hillside Modern Homes' Daniel Lorini and Lino D'Angicco, played an integral role in bringing the architectural finesse of this home to life.
Sourcing materials for this project was meticulous. When it came to wood flooring, New Haven European Oak, with its natural, authentic look and warm tones, became the anchor of this modern space, providing balance and grounding in a vast, white expanse.
"When our design and heart are set on wide planks and long lengths for the floors, we always start with NWP. Northern Wide Plank's offerings are consistently reliable, and the customer service is excellent. Our clients are always impressed," comments Jennifer Worts of Jennifer Worts Design.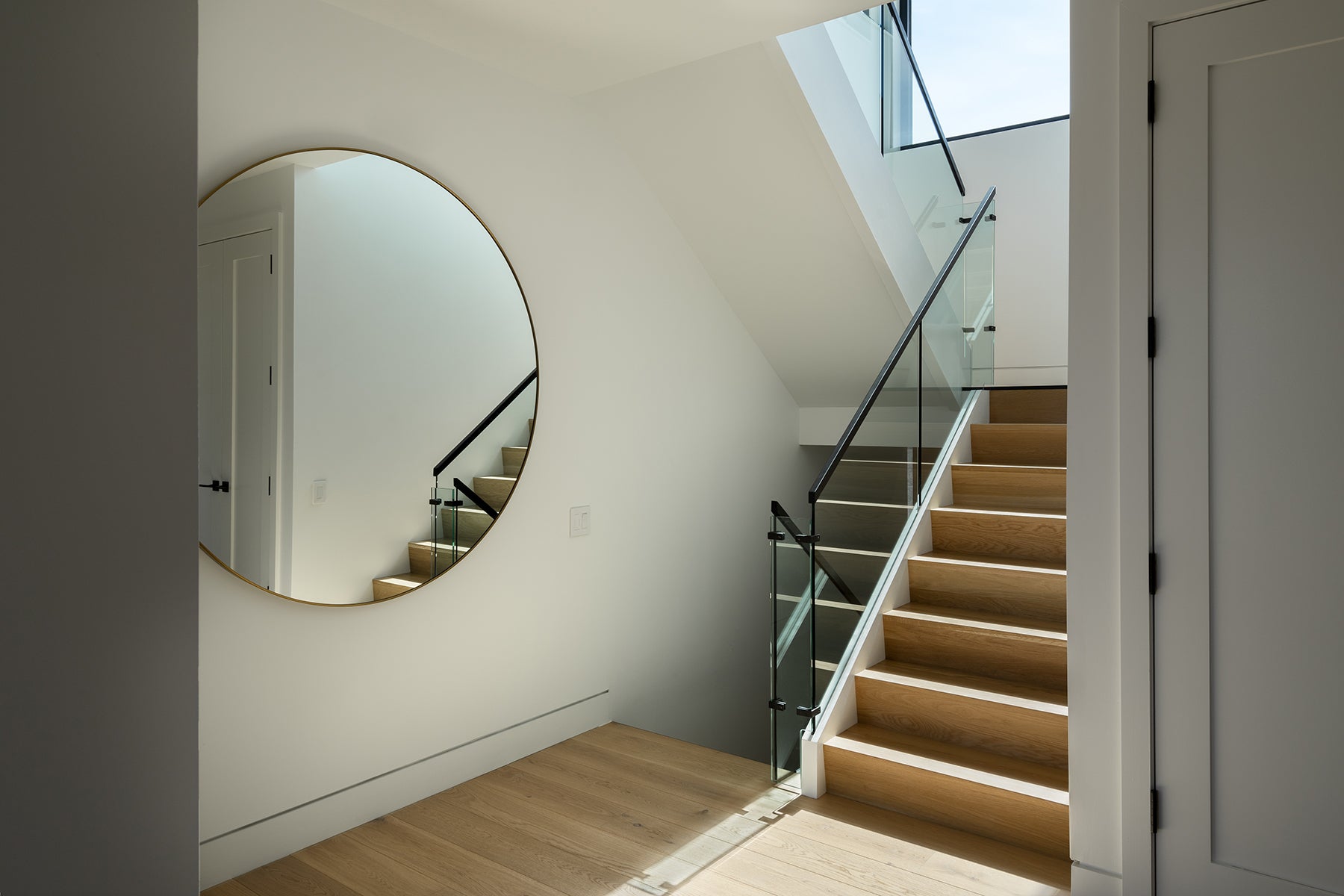 In the grand symphony of design, this Collingwood retreat orchestrated by Jennifer Worts stands as an ode to serenity. Anchored by New Haven engineered wide planks, it melds the beauty of nature with modern design, offering an inviting haven for cherished gatherings. This project exemplifies the timeless allure of NWP's exceptional flooring, where each plank whispers the beauty of its grain, a testament to the essence of natural elegance.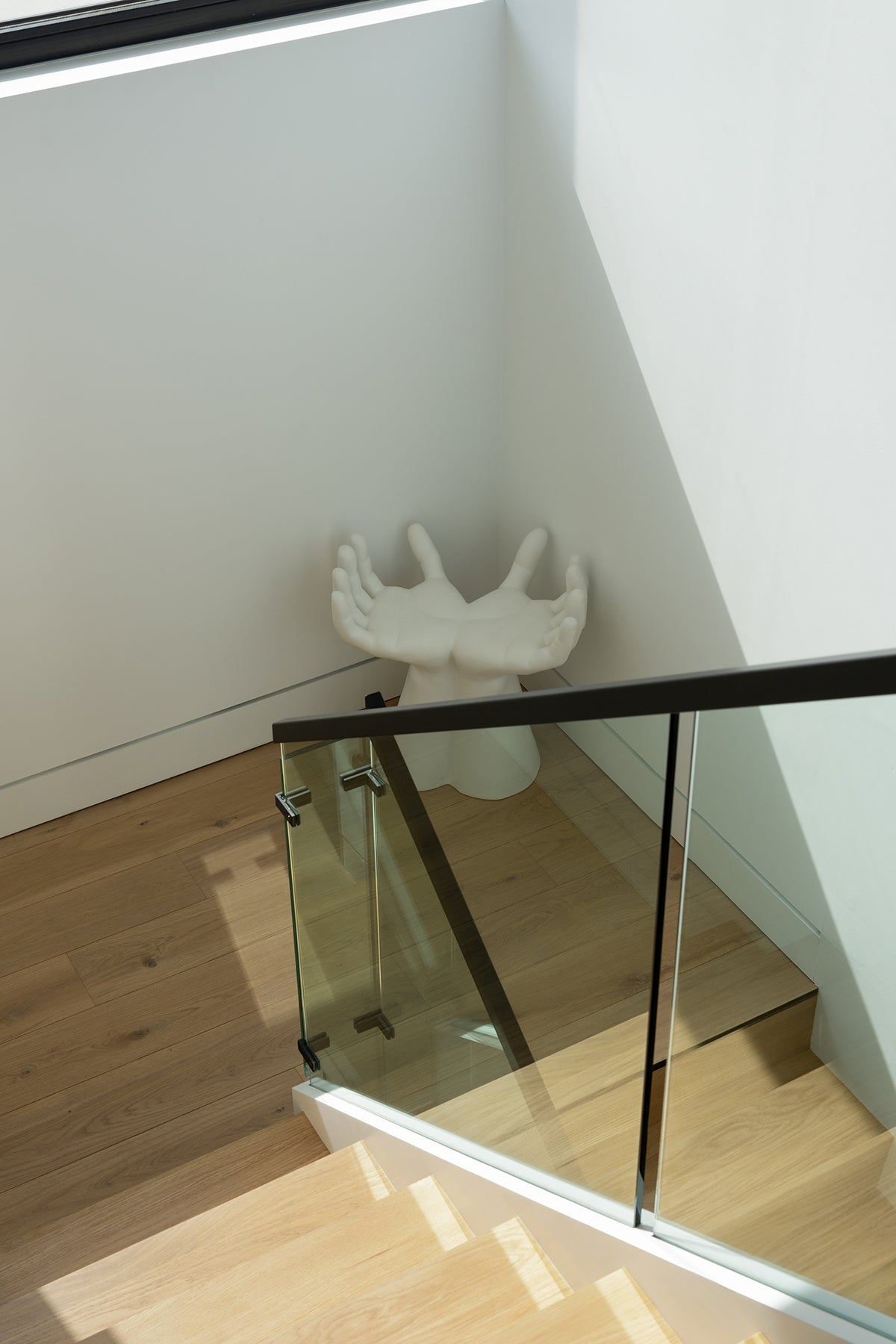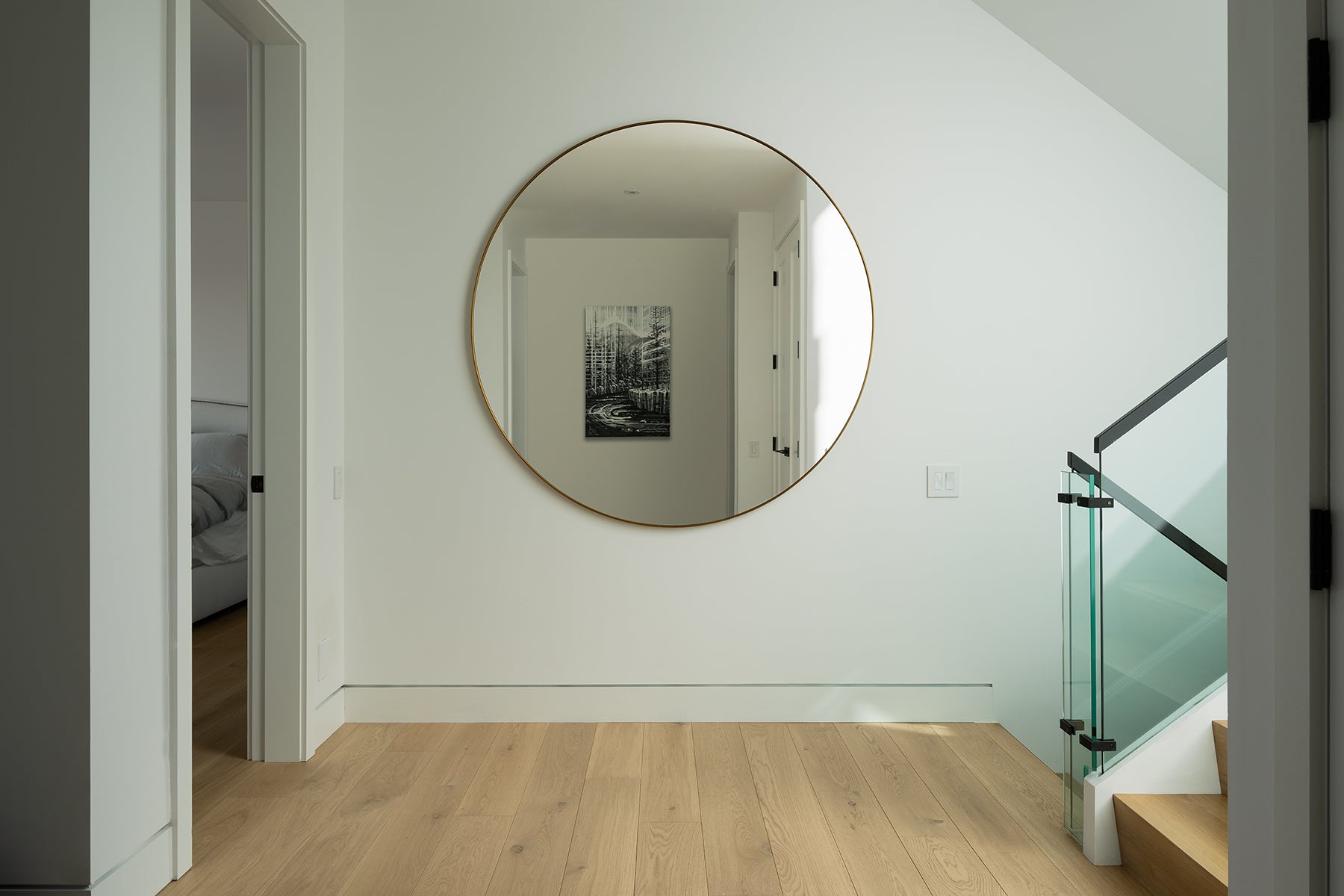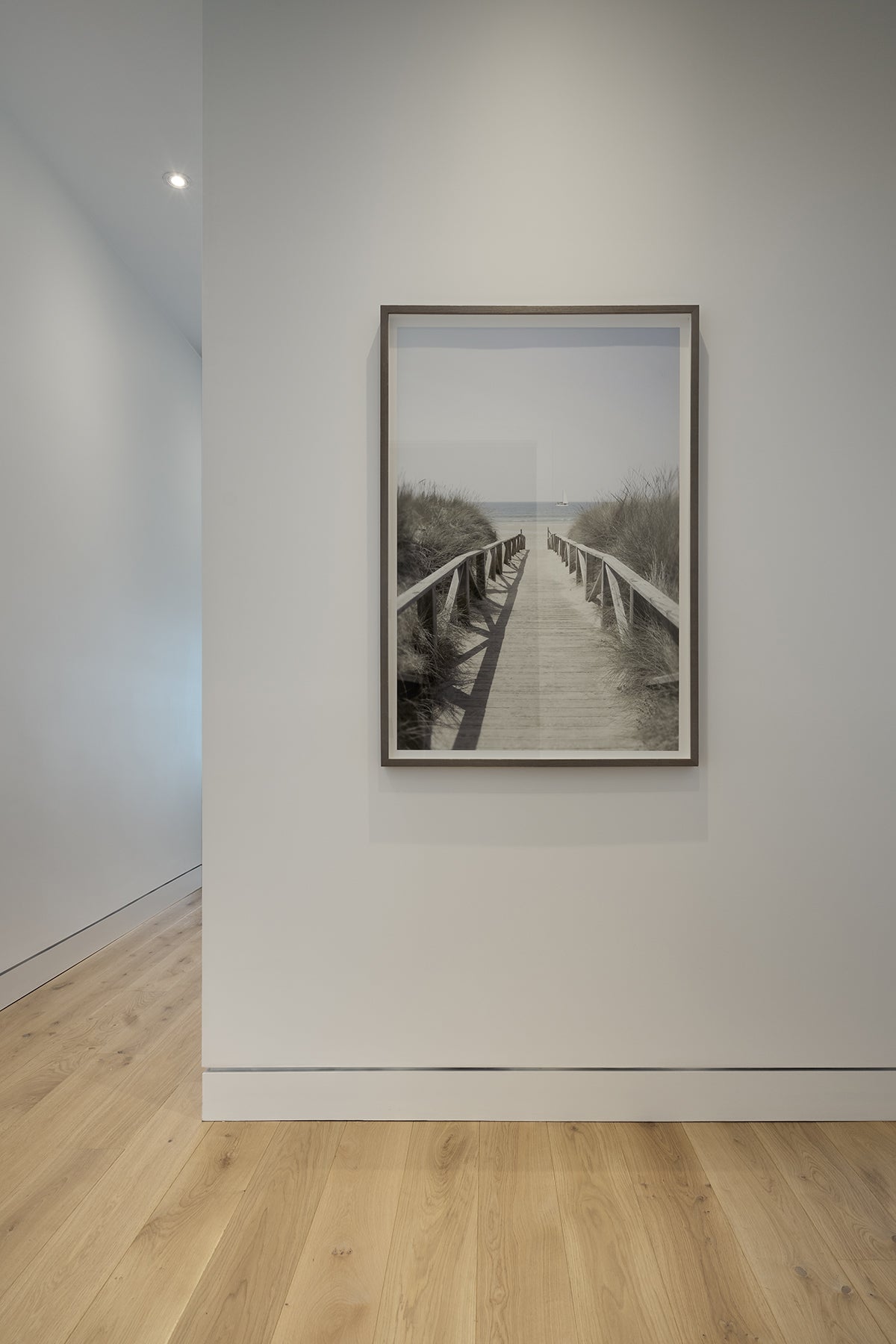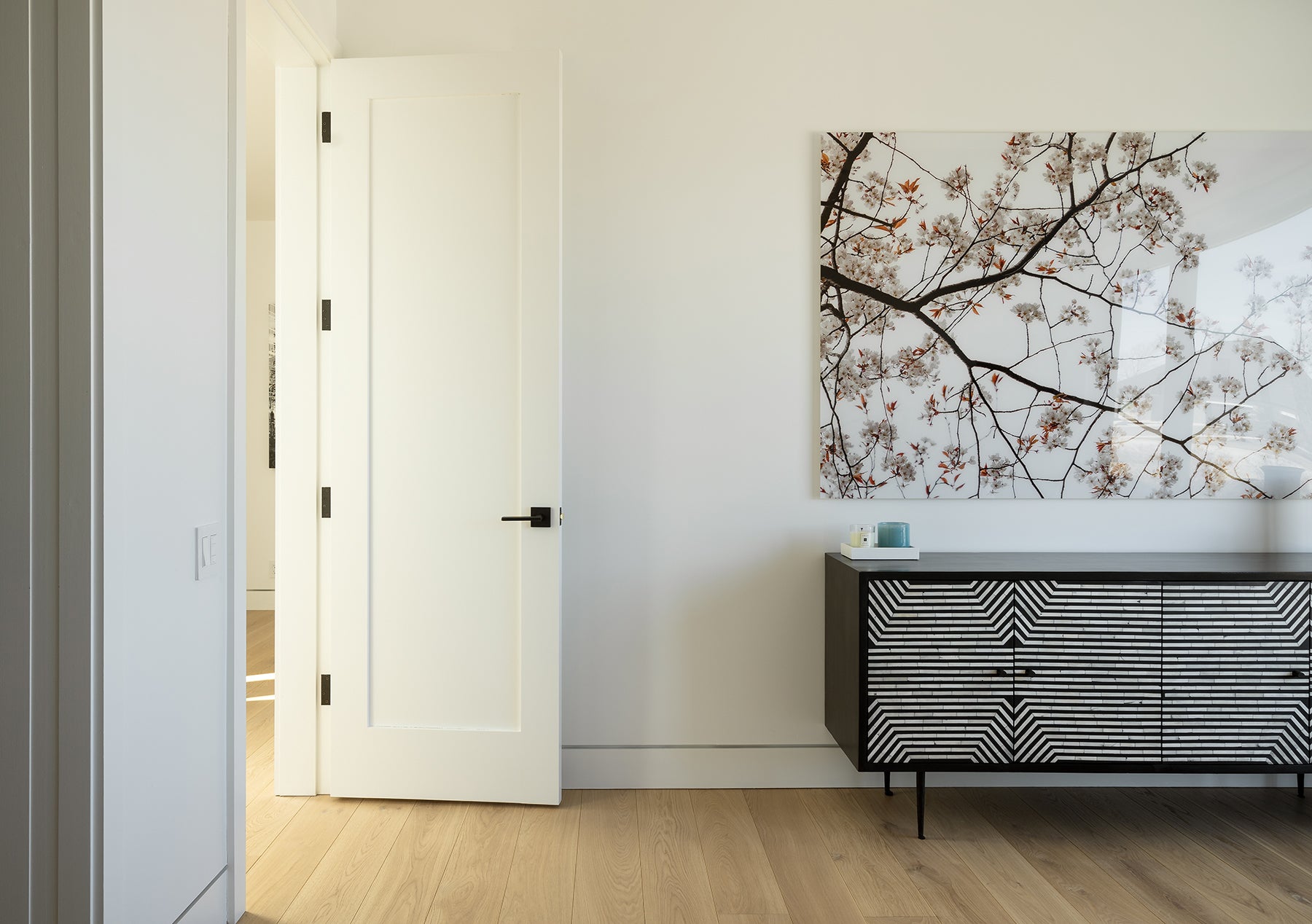 Back to Project Showcase