Aspen Heights Retreat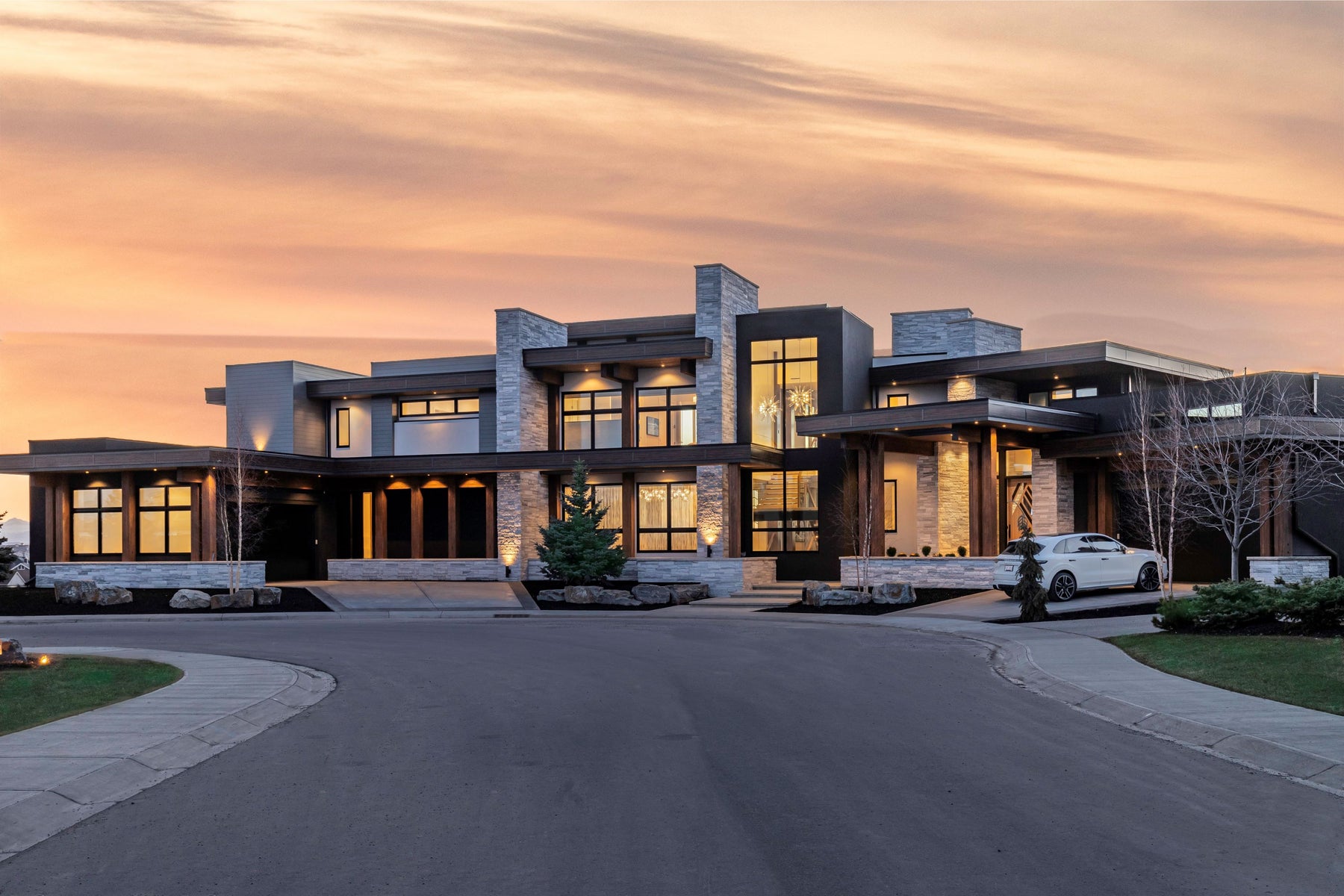 All the glam of lounge living distilled into a modern Calgary, Alberta showcase: this was the uncompromising vision behind aspen heights retreat. With its elevated location, this singular residence takes full advantage of unobstructed views of the Rocky Mountains and an endless Canadian prairie.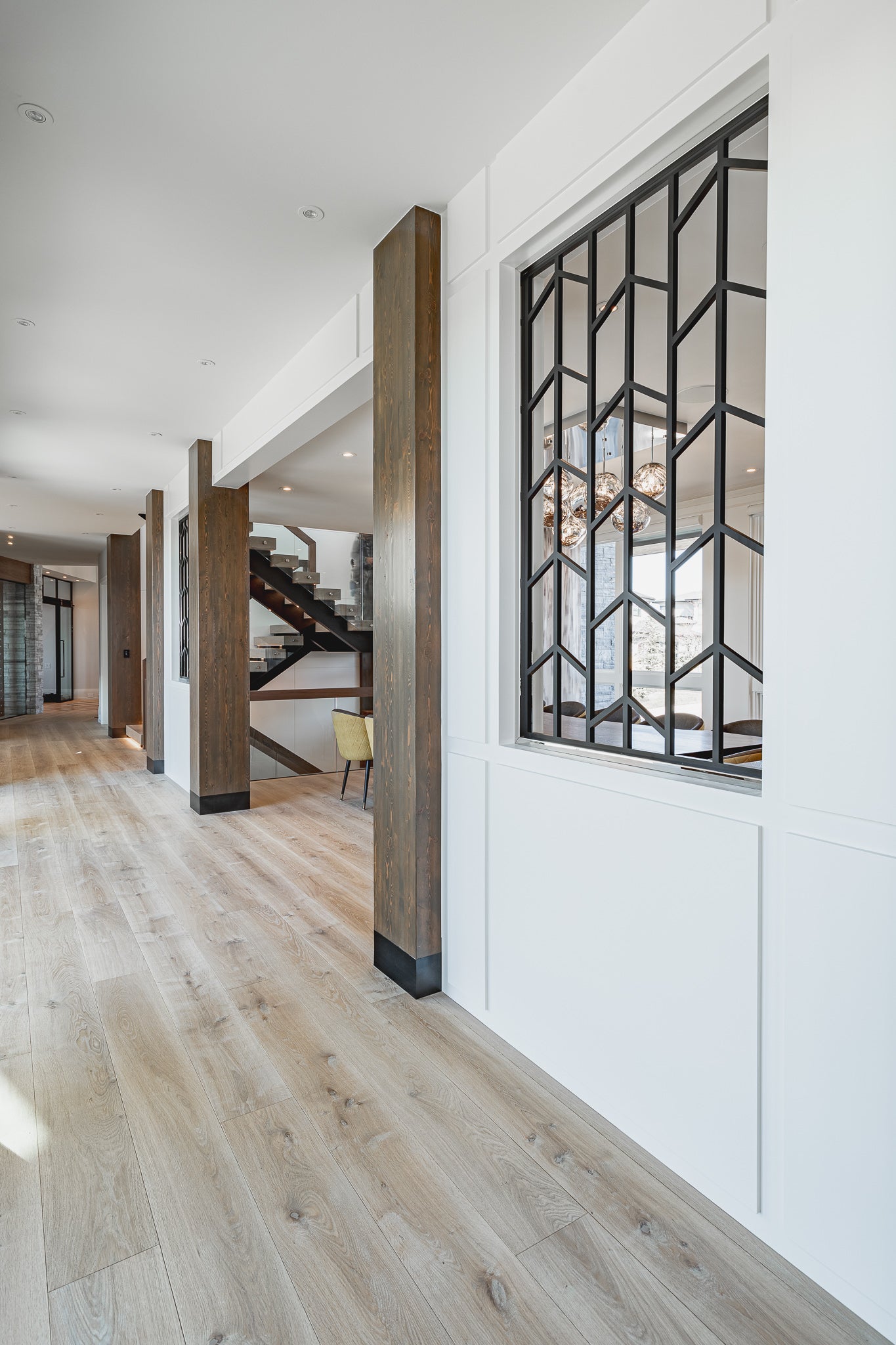 With the vast natural landscape setting the stage, Aspen Heights Retreat is an unapologetically bold, richly glamourous homage to lounge living. Sharp contrasts, geometric patterns, and modern lighting all serve to dazzle the eye.

The look is completed by splashes of colour and exotically detailed furnishings and finishes. Balanced by muted walls, raised ceilings, and ample natural light, the overall effect is remarkably clean and bright.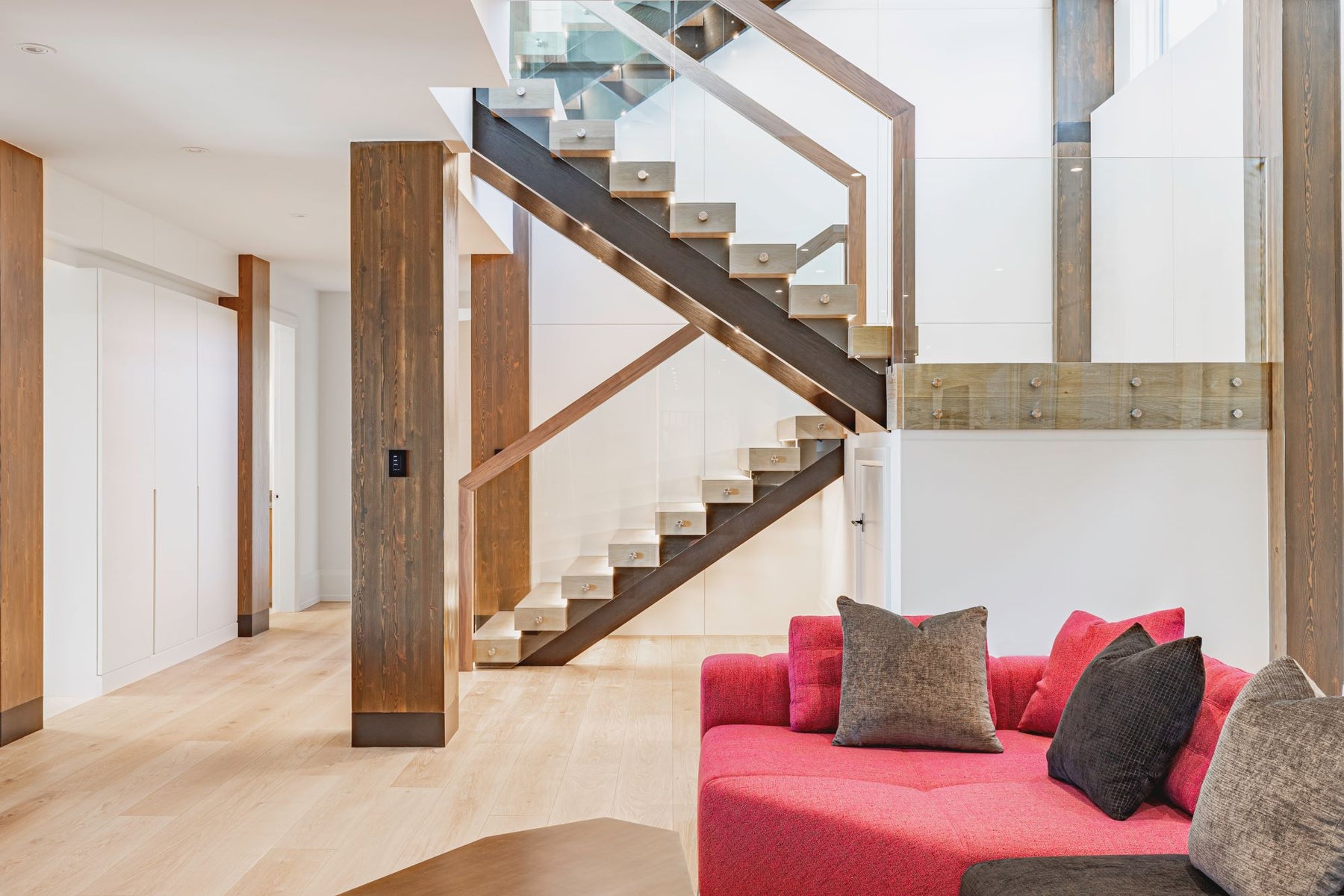 Moving through the home, one can see that no design opportunity was overlooked. A three-sided glass fireplace brings warmth to the main floor living space from all directions. Surrounding a dine-in kitchen nook, exotic anegre wood is applied vertically to complement custom starburst towers, high-gloss white cabinetry, and a mirrored hood.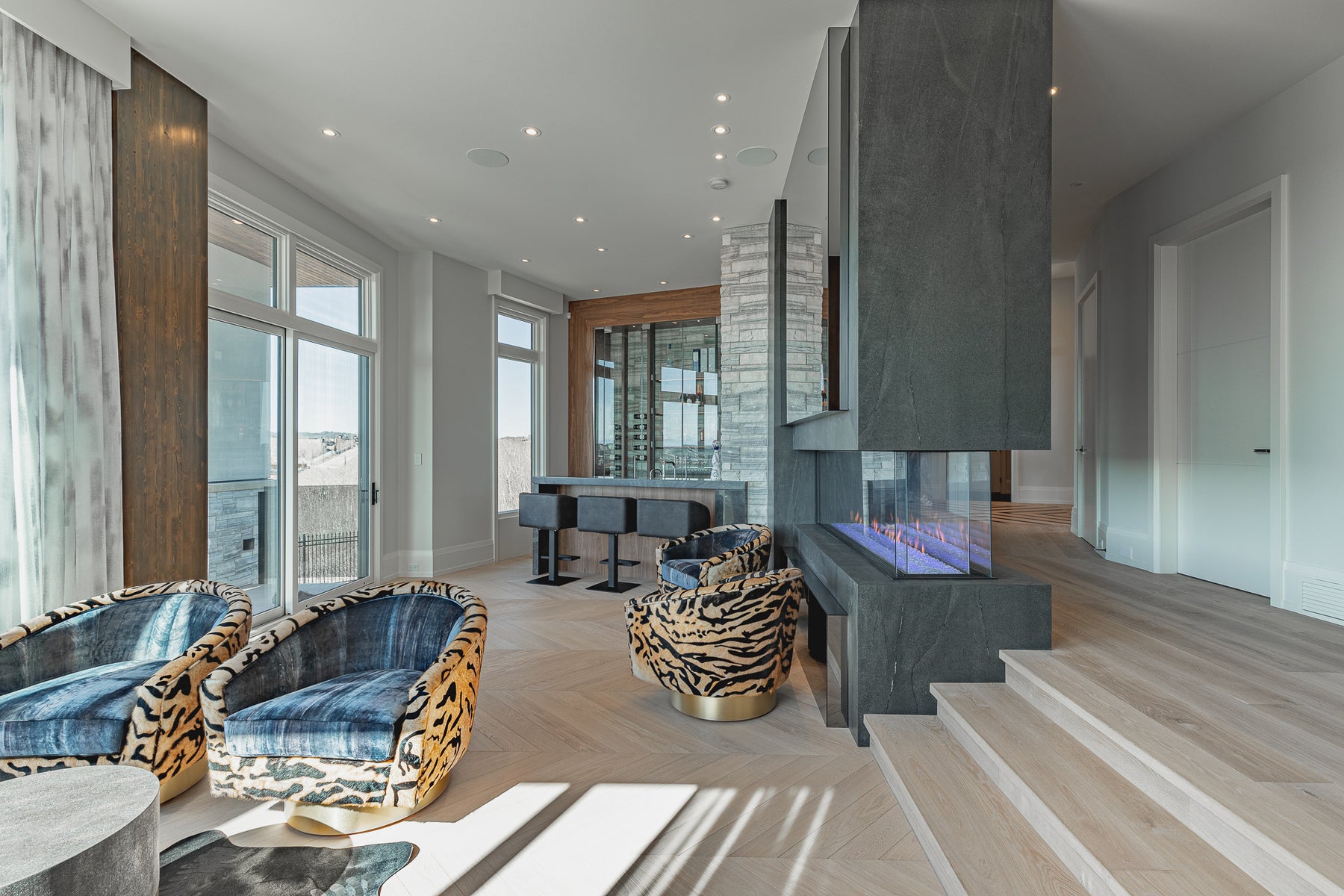 Ascend an exposed, lighted staircase and the primary bedroom continues the theme with recessed lighting that intersects an intricately angled feature wall, then changes direction 45 degrees to traverse the ceiling.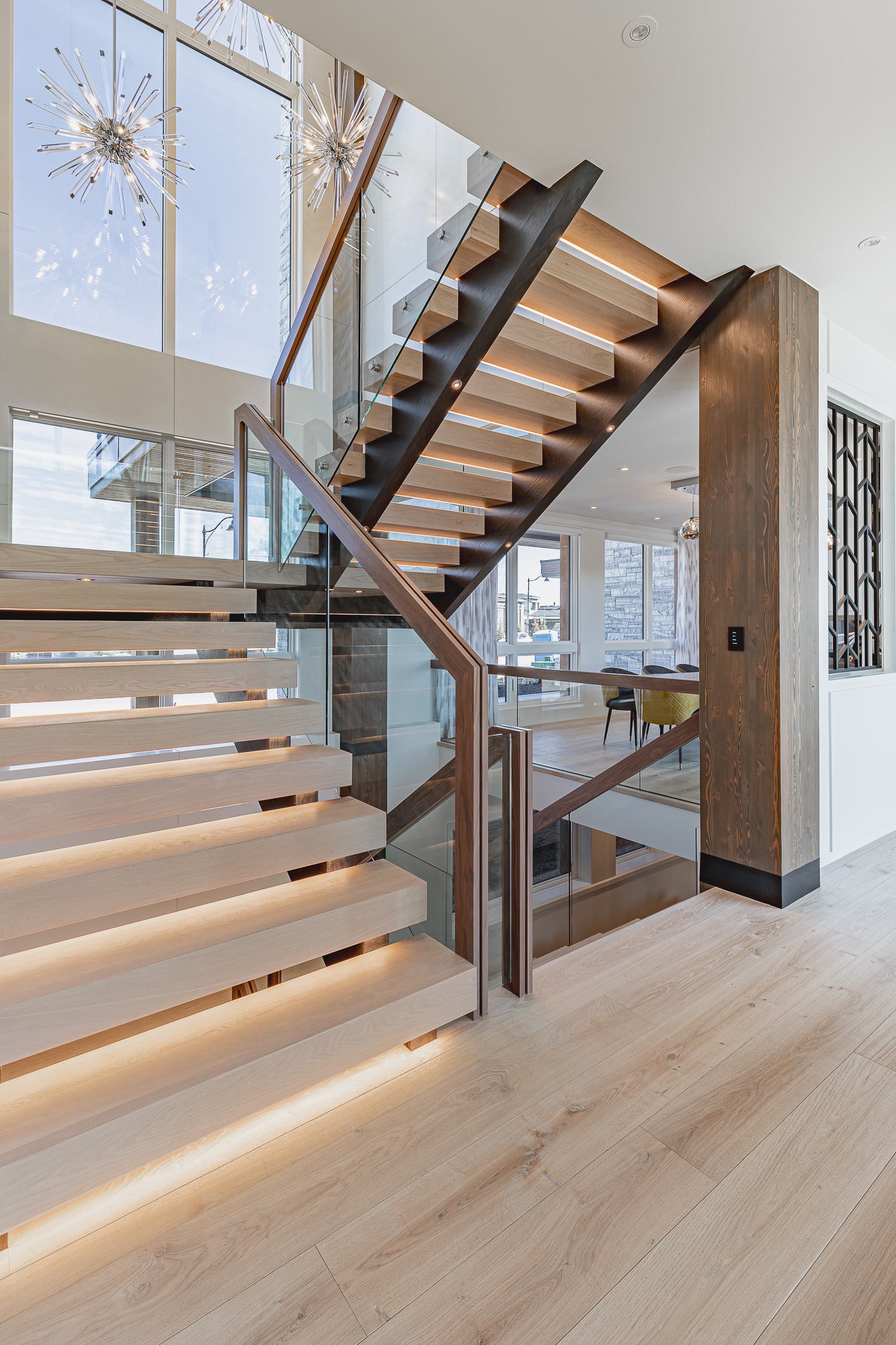 In every aspect of the home, wood plays a prominent role. Visitors enter through a custom door made from walnut, together with metallic and mirror elements. The rakish angles of the door are echoed in the foyer's oak hardwoods, offset by custom inlaid tile.

All throughout, Dover European Oak hardwood planks offer an inviting base for the design vision. Set off by chevron patterns to create a change of pace in key areas, the homeowners were drawn to Dover's cool white shades with delicate knots, matte finish, and generous plank width. With its bright ambience, Dover is analogous to a bass guitar confidently holding the home's sultry lounge rhythms together. If you have an ear for it, the sound is intoxicating.


With the homeowners top of mind, the team at Rockwood Custom Homes, through full execution, brought this stunning stand-alone statement to life while ensuring the space aligned with their client's desires and lifestyle.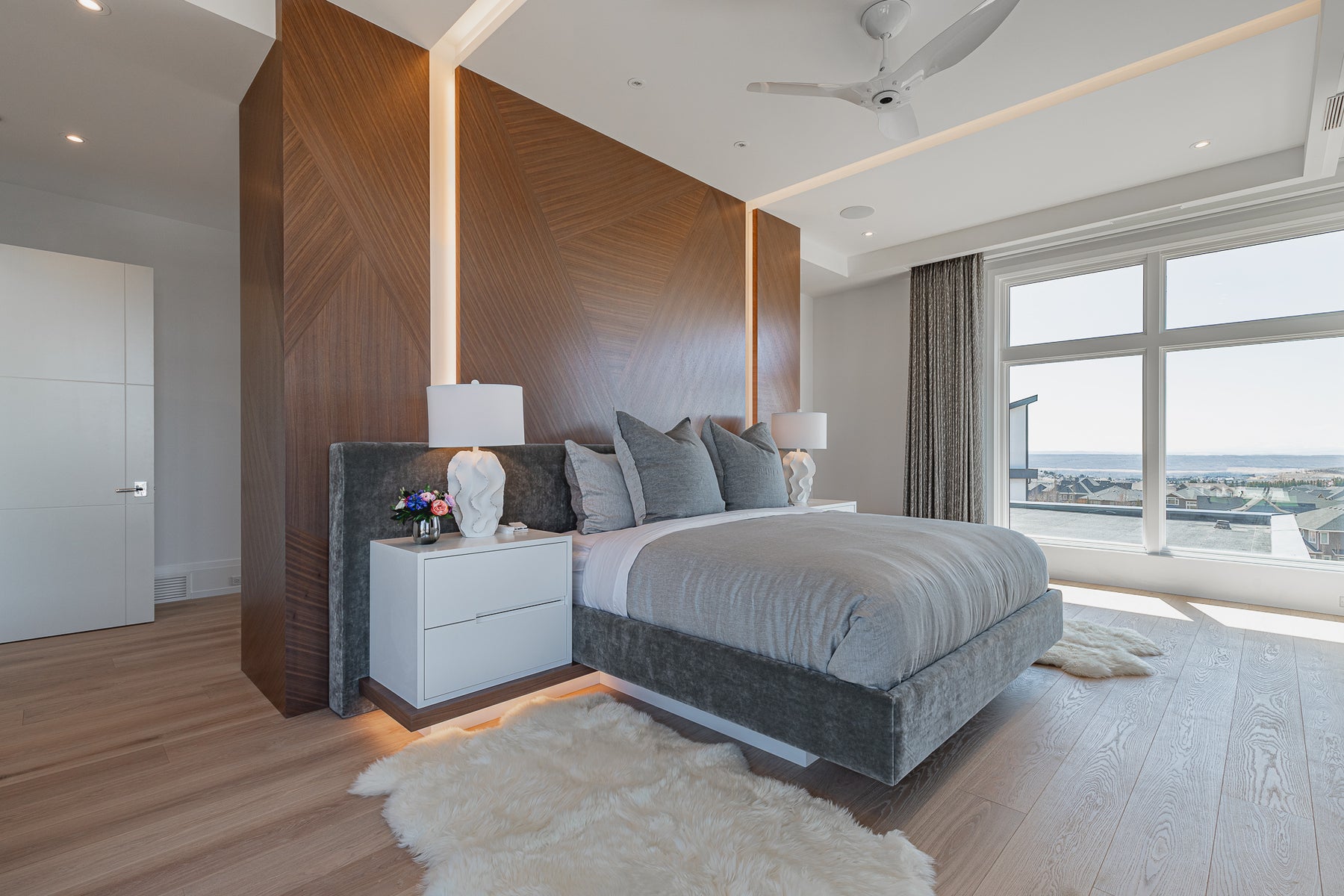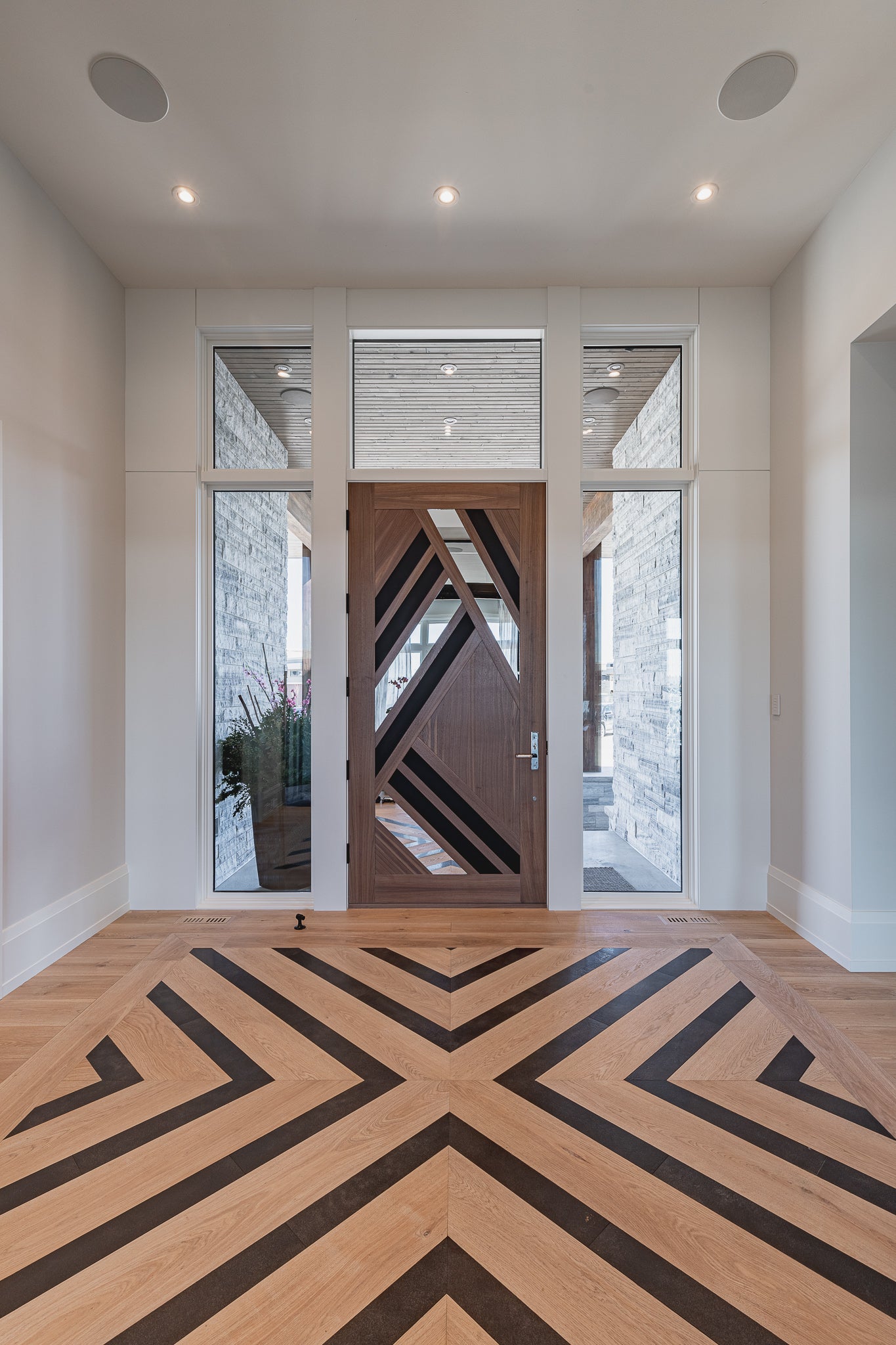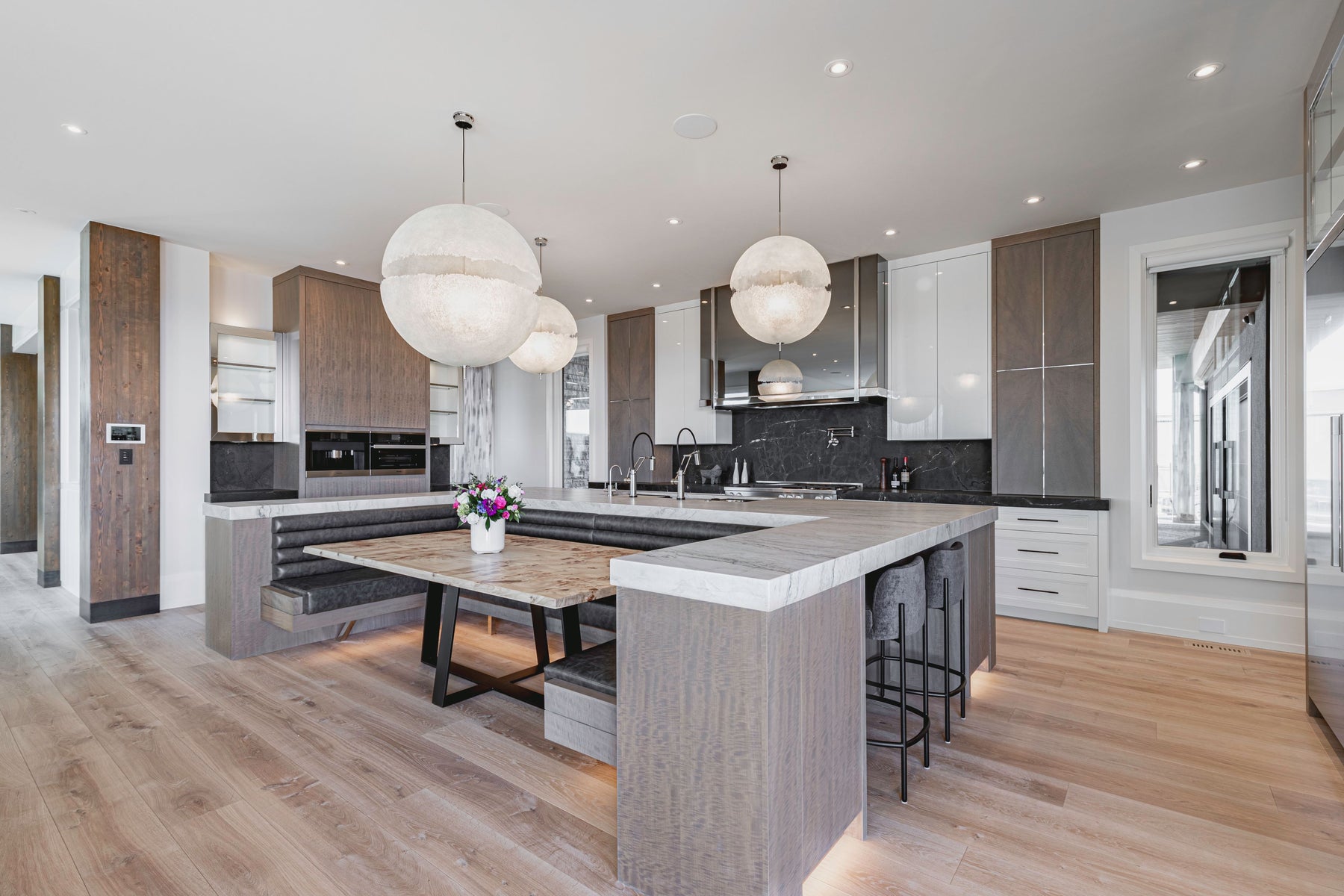 Back to Project Showcase