Cliffhanger Stealth Lakehouse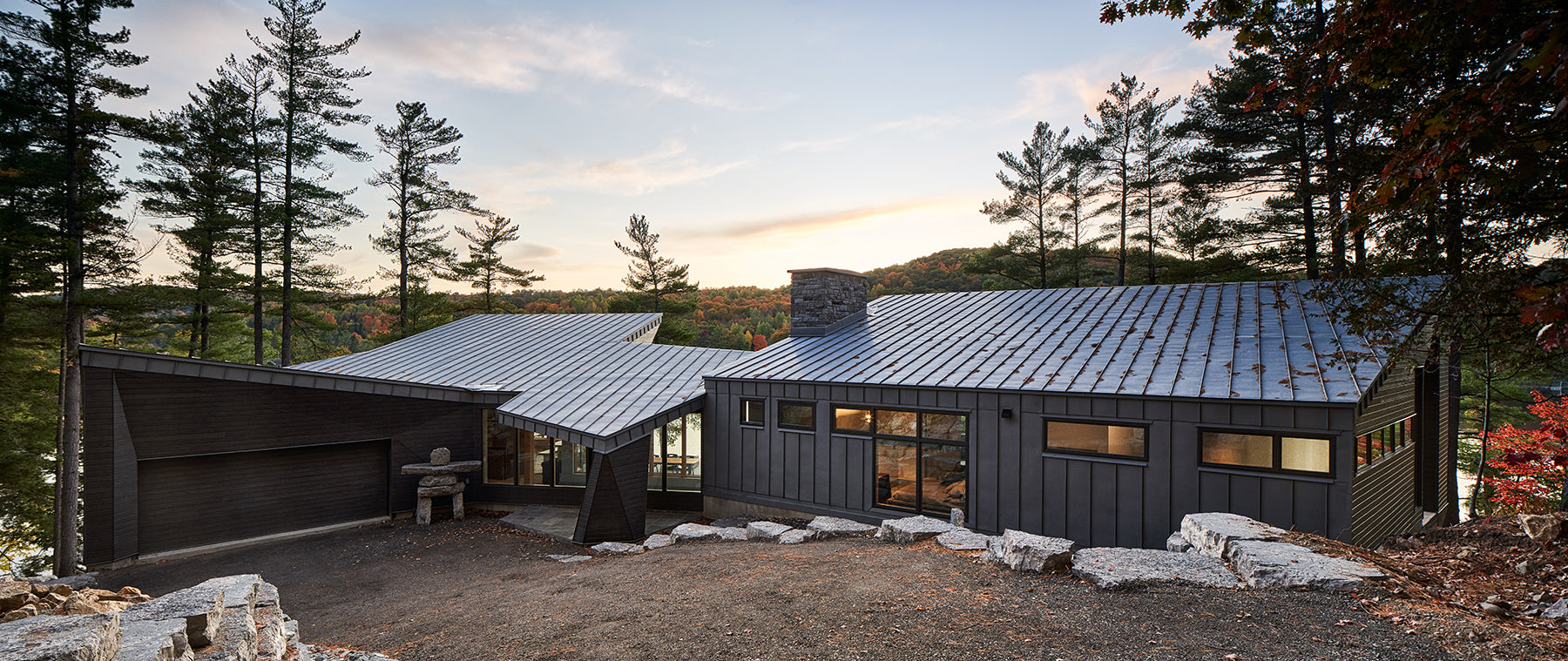 Designed and constructed by Simon Frigon, the Cliffhanger Stealth Project is nestled right by Quebec's Lake Saint-Pierre. His fifth project, this lakeside cottage blends perfectly with its surroundings yet it manages to stand out just enough to be noticeable. Having spent his childhood here, Simon had the required appreciation and respect for the surrounding nature to create something worthy of this breathtaking location. The design used for a sleek military aircraft served as a major source of inspiration when it came to bringing the home's facade and overall exterior to life. Complementing the outside design, floor-to-ceiling windows bring the surrounding outdoors in an interior that looks contemporary, and feels airy, light and minimal. Inside, it's all about the finer details. Walk through any of the living spaces and you will have a picture-perfect view of the lake. Simon's genius allowed him to angle each room outward, affording a sightseeing luxury.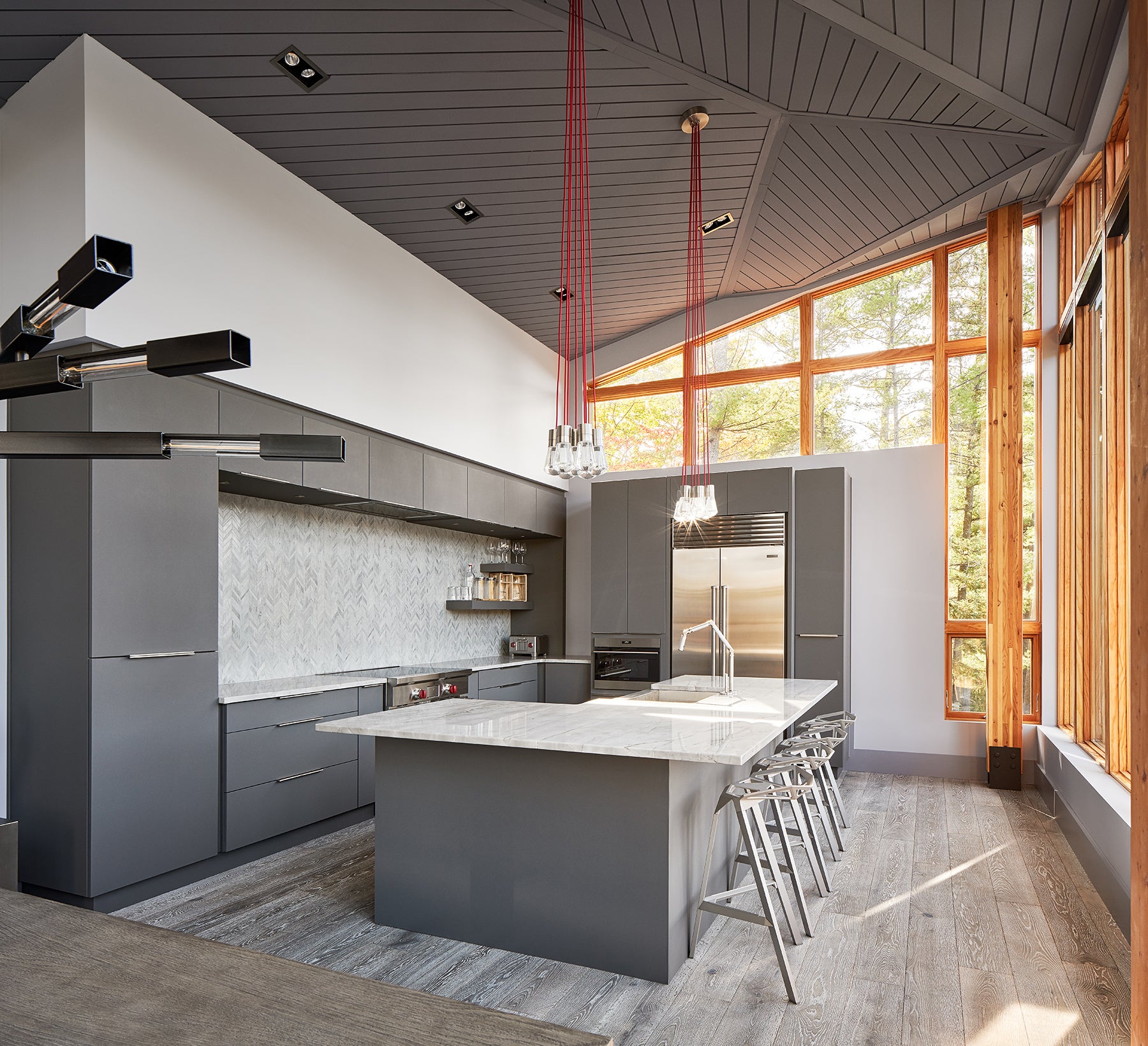 Though it took three years, Simon Frigon was able to successfully create a home that is one with nature thanks to his patience, virtue and respect for the surrounding area. Accompanied by nostalgic childhood memories, he put nothing less than his entire heart and soul into this project. As a result, he has created the perfect lake cottage for his family, and gathering place for other relatives and friends.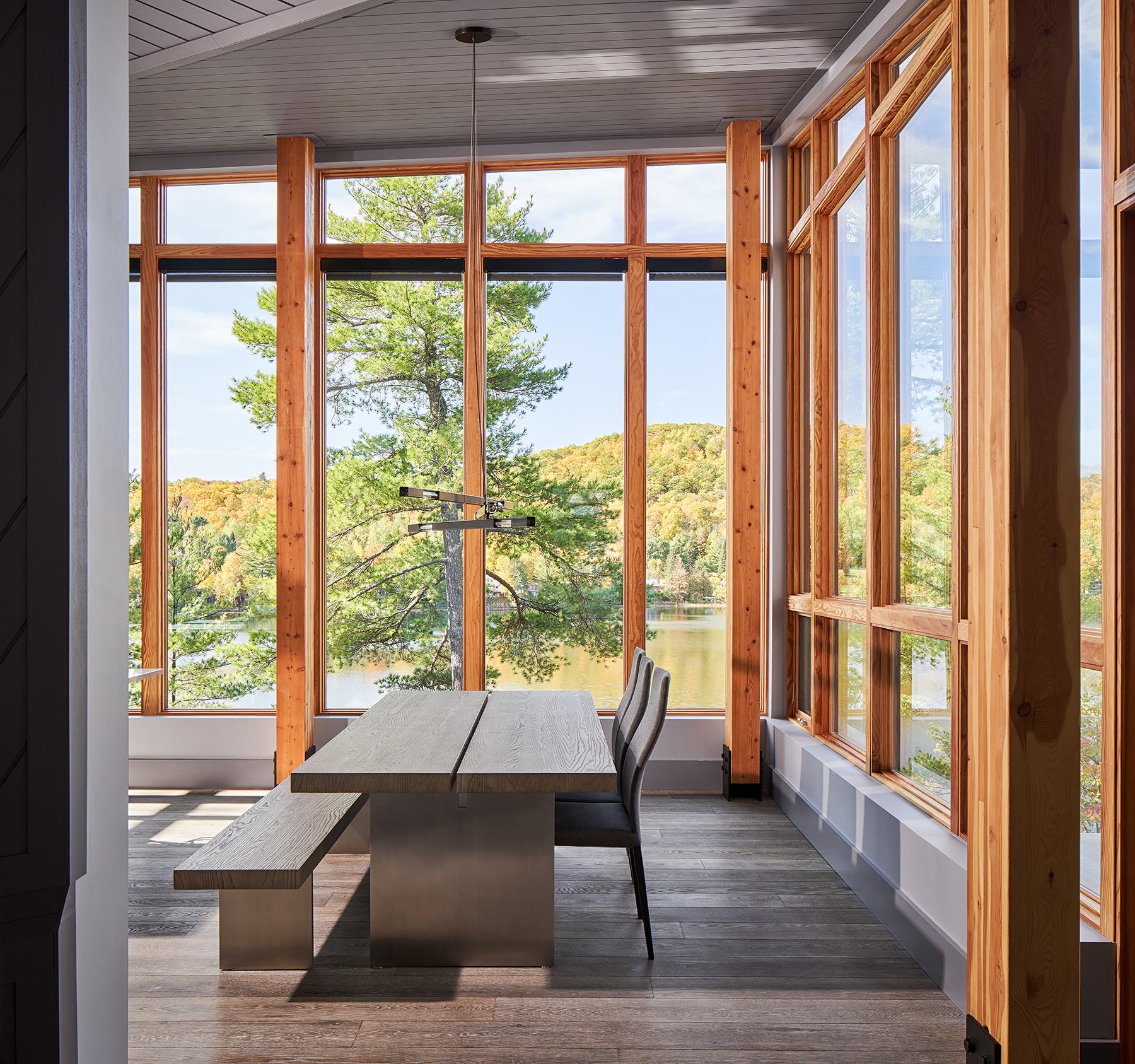 One of the highlights of the cottage is no doubt its floor. Made from superbly crafted European oak, the Storm wide plank floor with ashy tones from the Wixom collection is a major contributor to this home's contemporary look. It spreads elegantly throughout the house and serves to unify its zones without making the floor surface look mundane.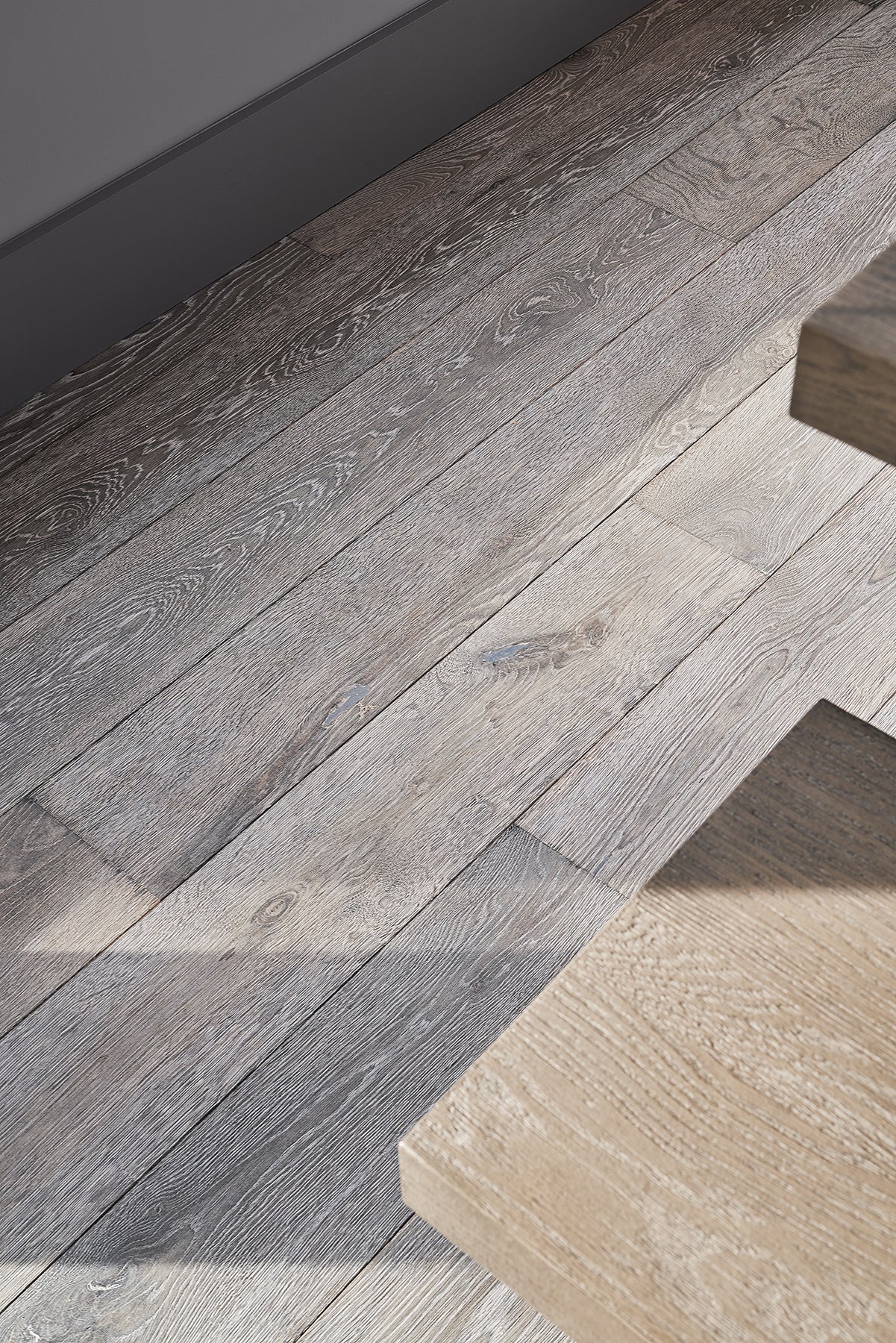 Homeowner story:
"Two things come to mind for this floor selection. Firstly, was the grey washed colour that would go well with our overall stealth colour palette such as our zinc cladding, matte grey finish on our ceilings, and finished carpentry and woodwork. Secondly, I just had to have this colour choice. "STORM " which is my nickname since I was a teenager", said Simon Frigon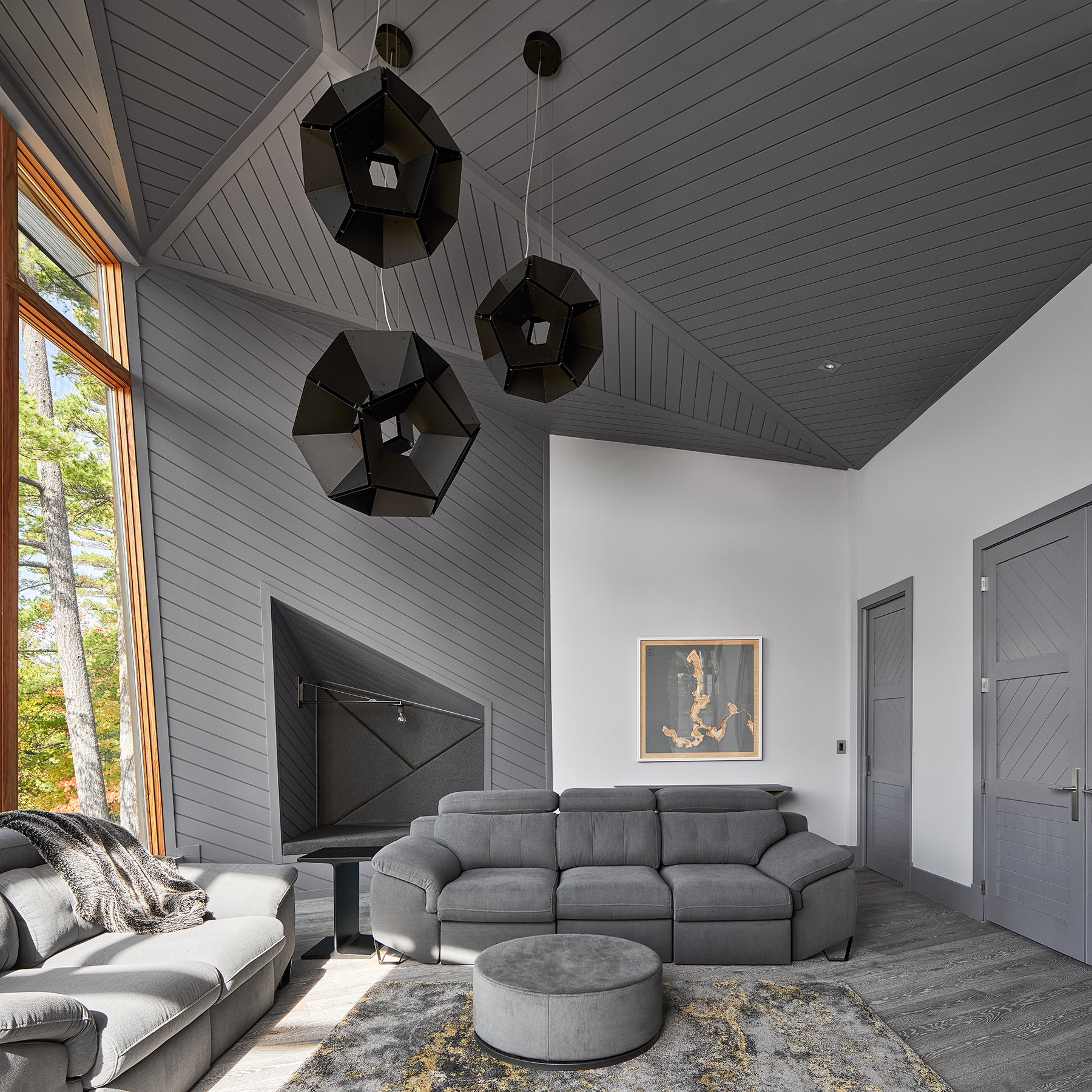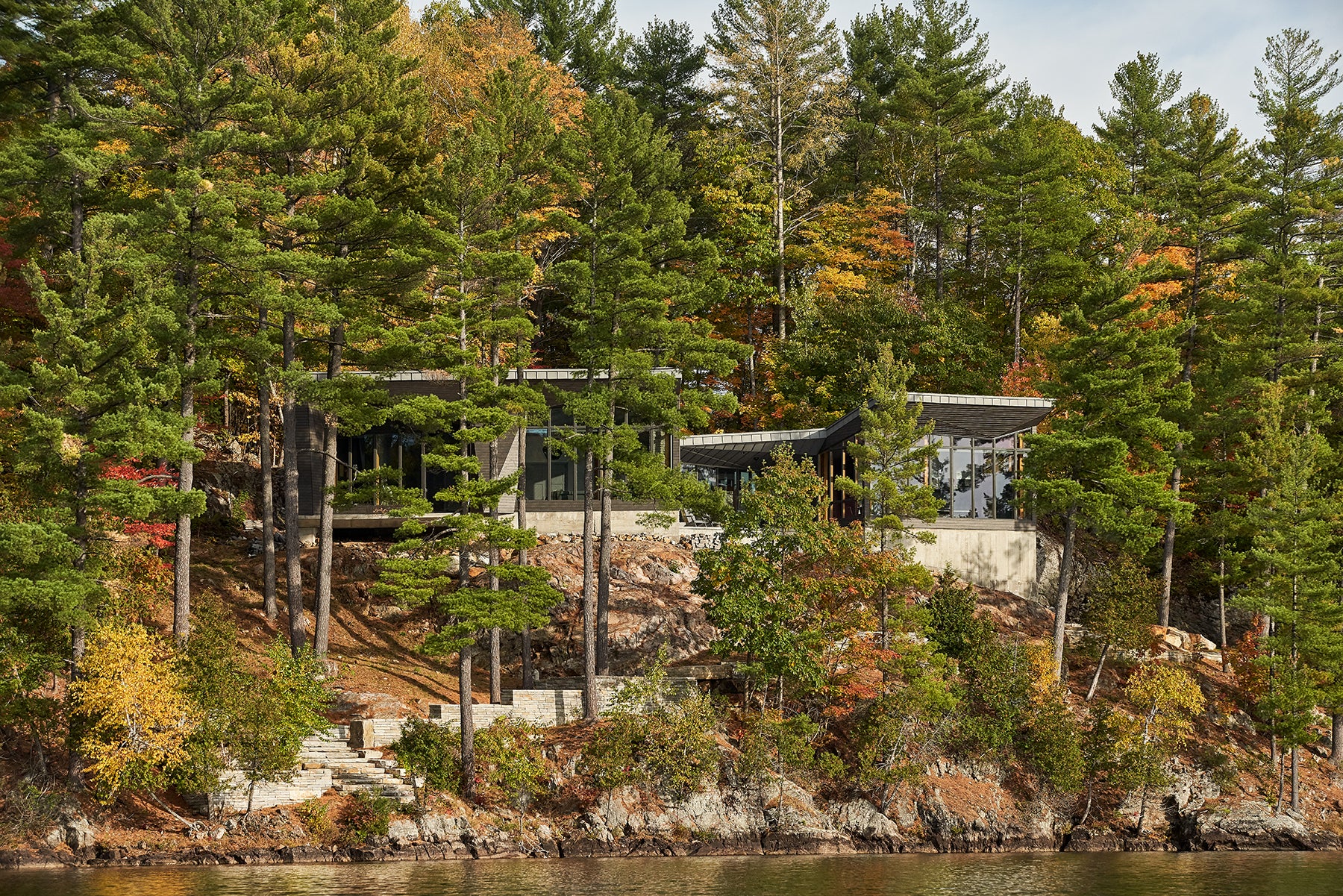 Back to Project Showcase