Fit For Royalty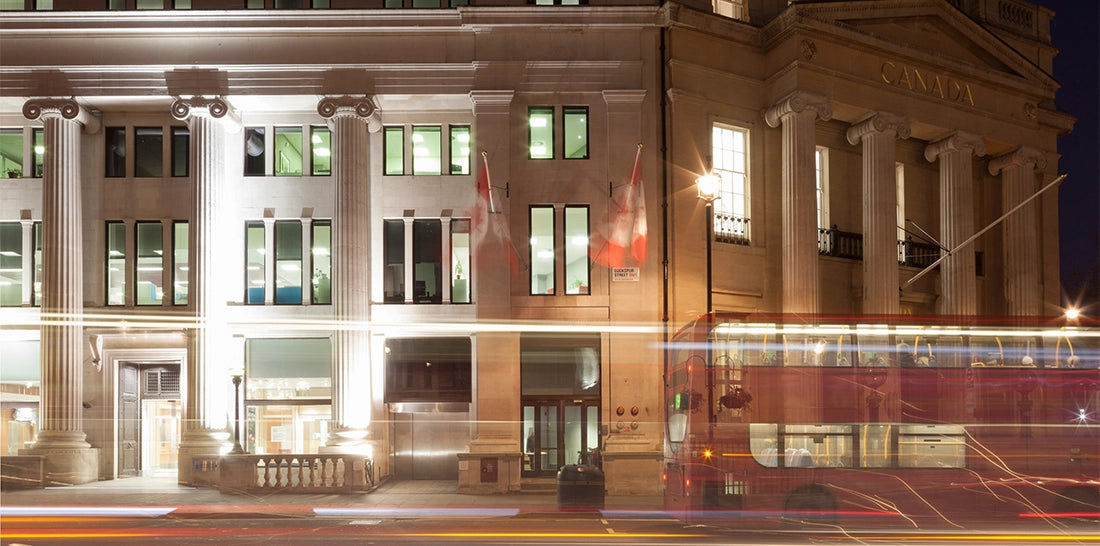 On February 19, 2015, in the heart of London on Trafalgar Square, Her Majesty Queen Elizabeth officially opened Canada's home in the United Kingdom. The historical building purchased by the Canadian Government in the early 1920'shas gone through an extensive refurbishment and reopened its doors with a fresh new look of Canada in the 21st century, while still reminiscing elements of its rich history. Northern Wide Plank is both proud and privileged, to be involved in such a high-profile project that reflects so much of the history and landscape of our country. We couldn't be happier to have a mark in the highly regarded Trafalgar Square that too, is full of incredible history and traditions that connect our countries.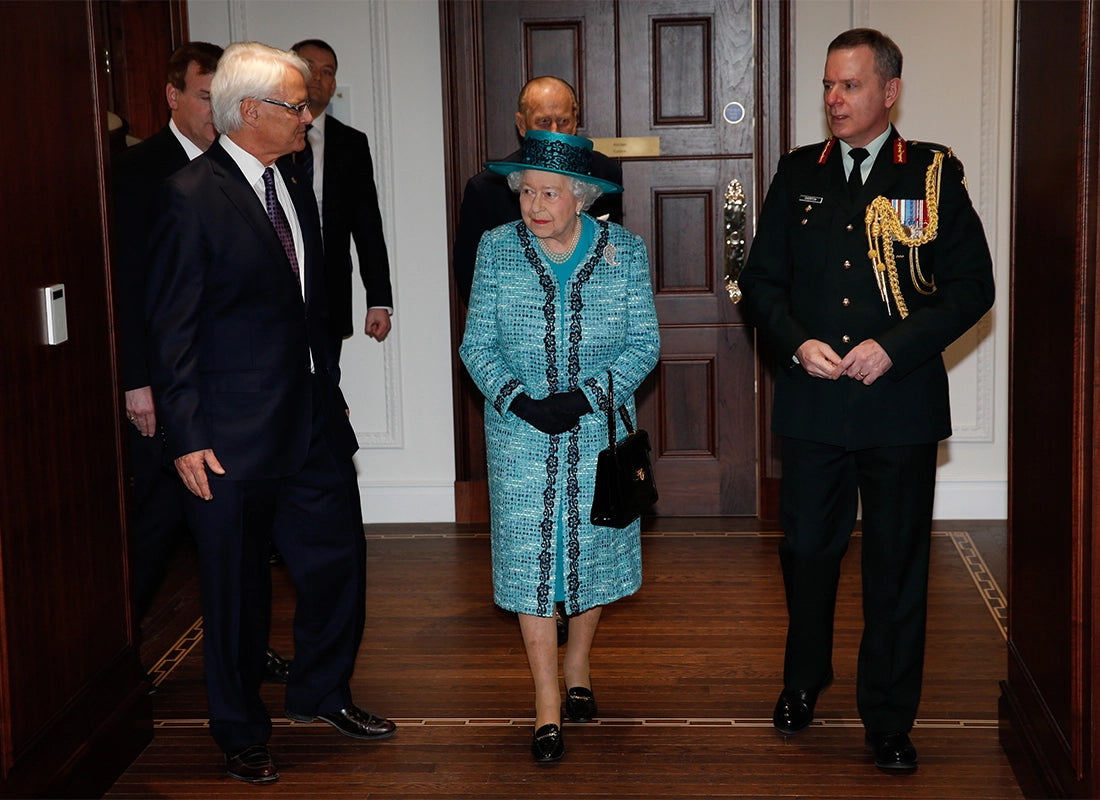 Using the best of Canada's art, design and manufacturing expertise, Stantec designed an authentic Canadian experience, showcasing the great skill and innovation of artists and artisans of our country. Each touch was intended to reflect everything of Canada from its geography to its culture, shown throughout in the meeting places and ceremonial rooms named after each of the provinces, territories and oceans.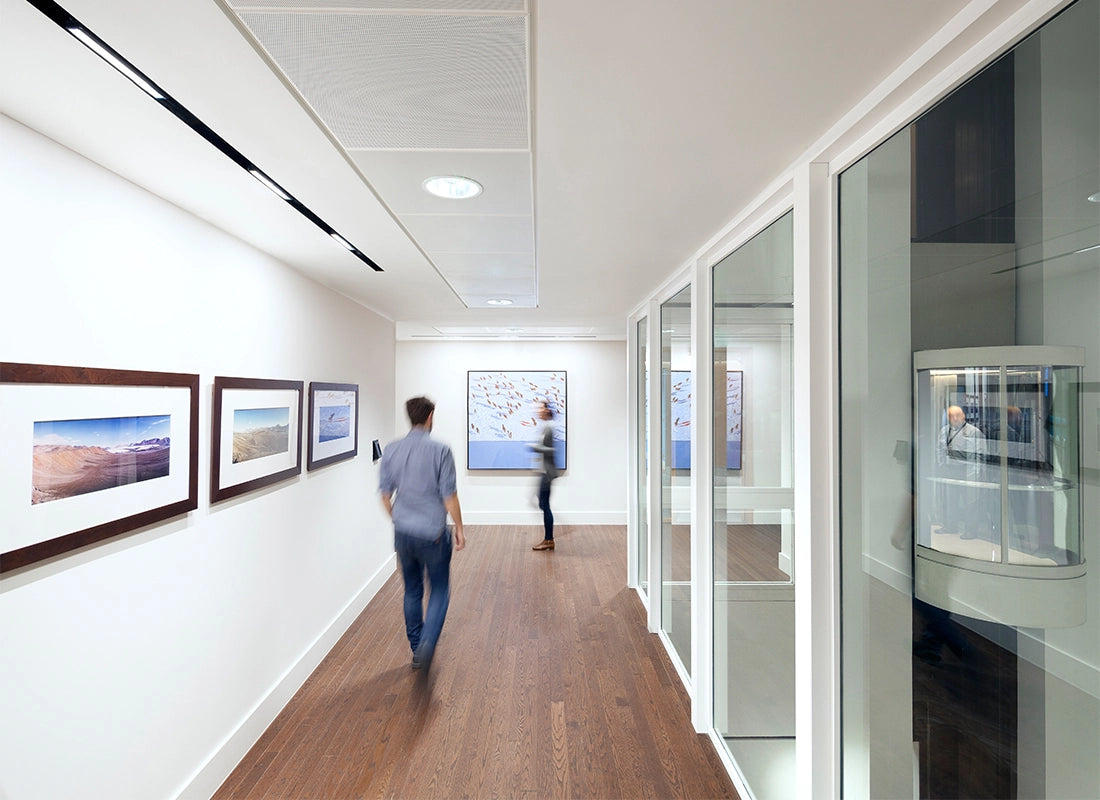 A notable element in this incredible design is the use of wood, which is very fitting considering it's one of Canada's most significant natural resources. Seen in everything from the flooring, walls, furniture and art, the wood creates a warm and inviting feeling. Northern Wide Plank was chosen to supply the hardwood for many elements in this high profile project, including the custom finished Canadian oak flooring, matching oak stairs and western hemlock wall paneling; featured in the impressive atrium dedicated to Her Majesty Queen Elizabeth.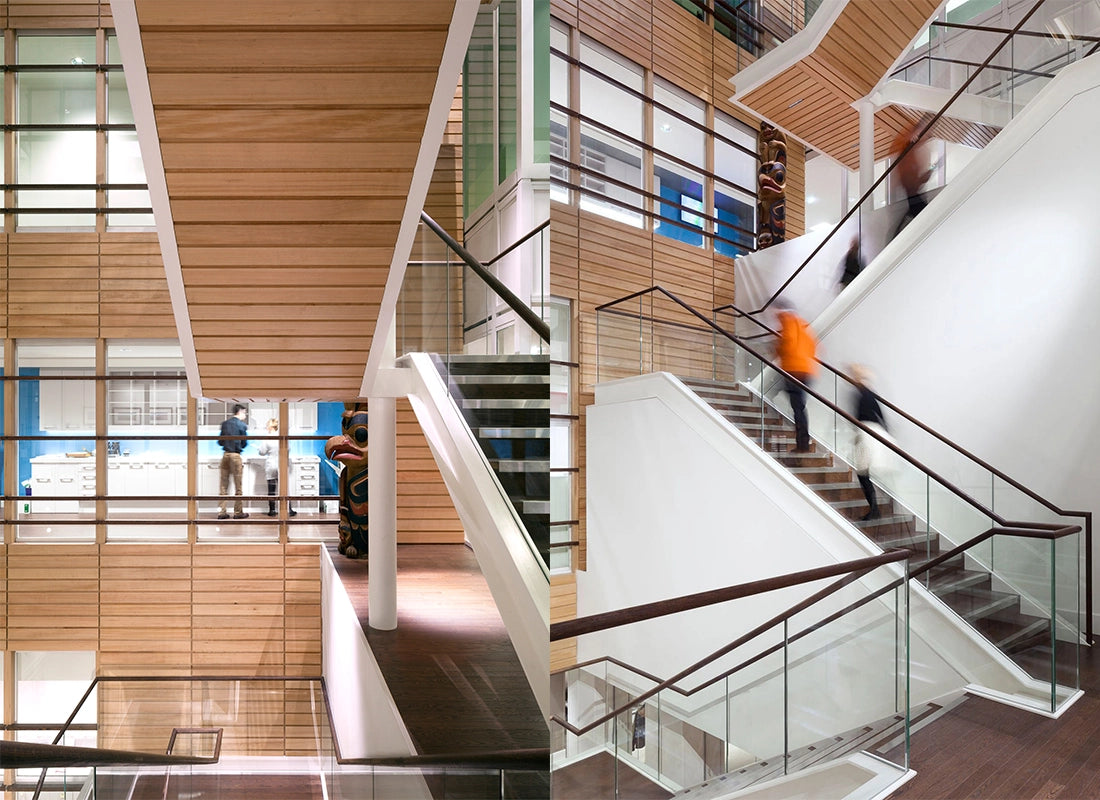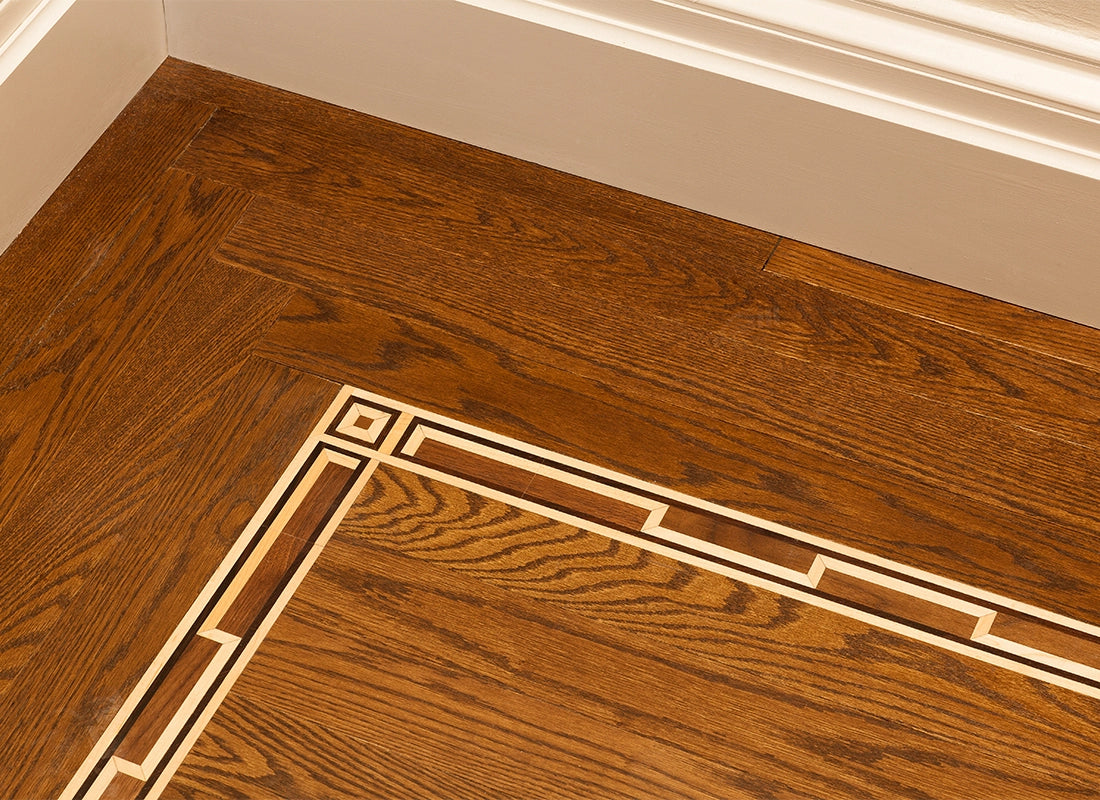 Back to Project Showcase