Harmony at Jessiman (JFI)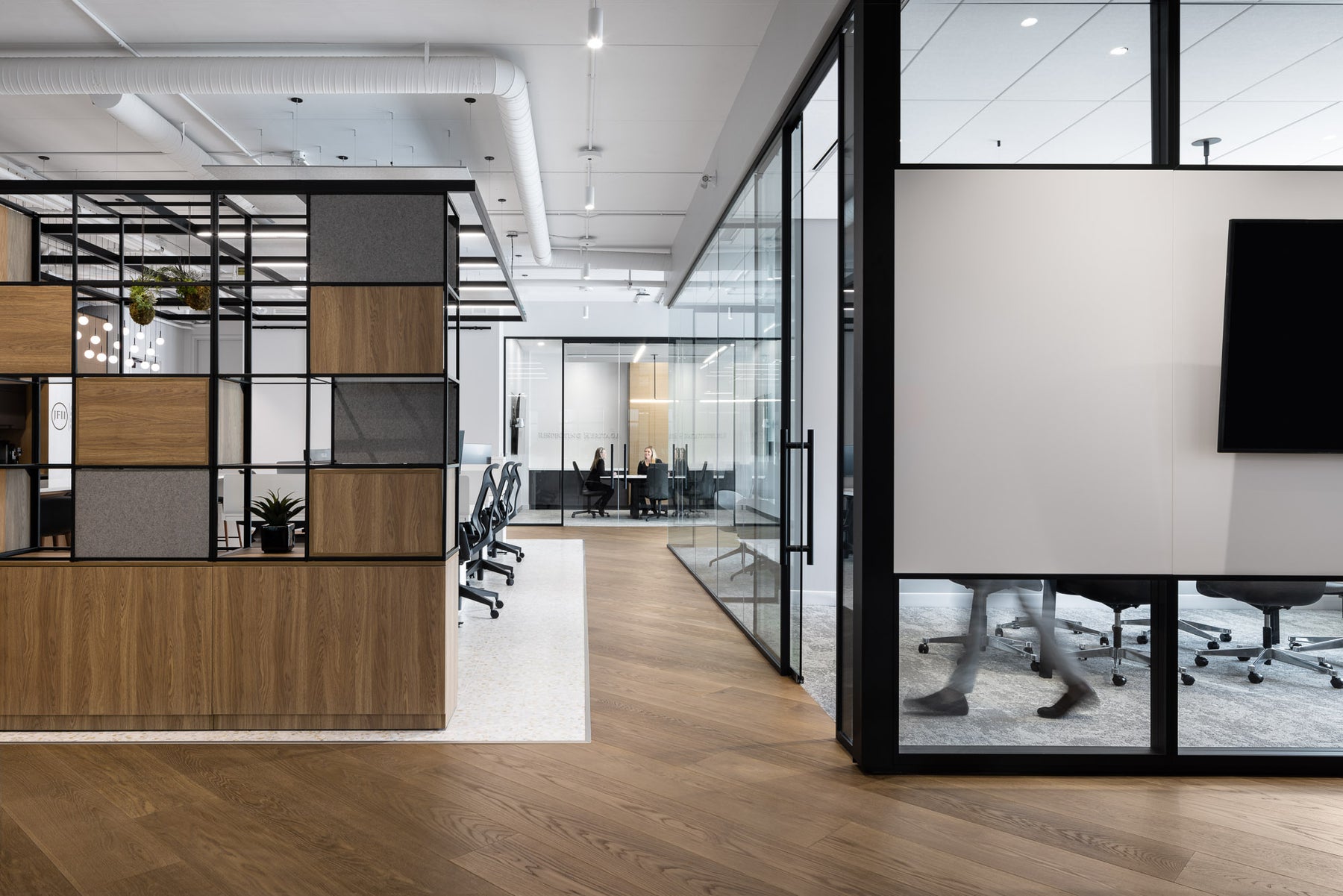 In the heart of a Canadian Prairie, Winnipeg's Linden Woods neighbourhood, Jessiman Investments embodies collaborative harmony. This architectural gem balances strategic financial prowess with heartfelt philanthropy, resonating profoundly with visitors, clients, and associates.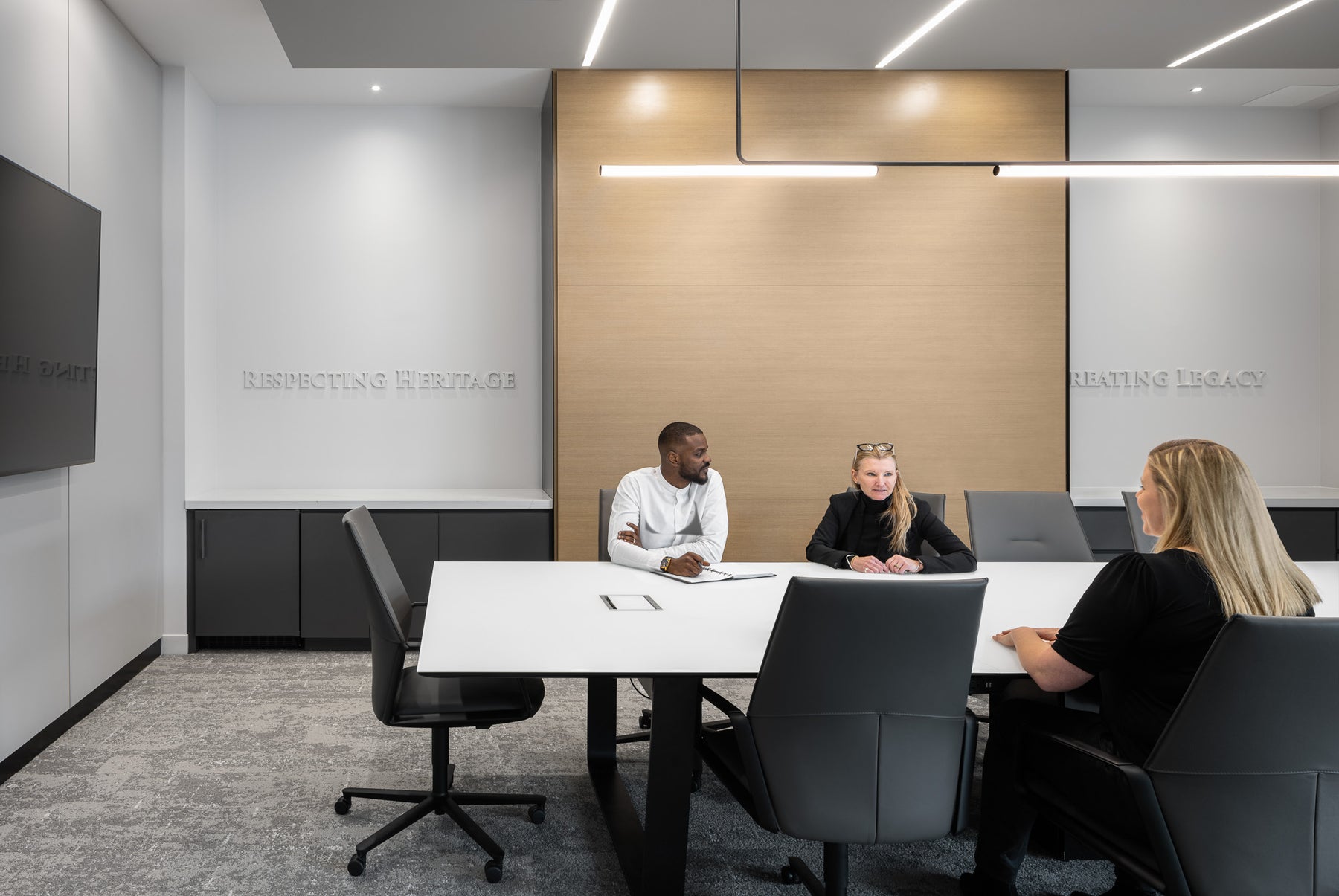 The vision elegantly blends allure with symbiotic excellence, embracing community engagement and client well-being. Sumptuous textures layer the space, while ethereal glass walls invite natural light, elevating the ambiance.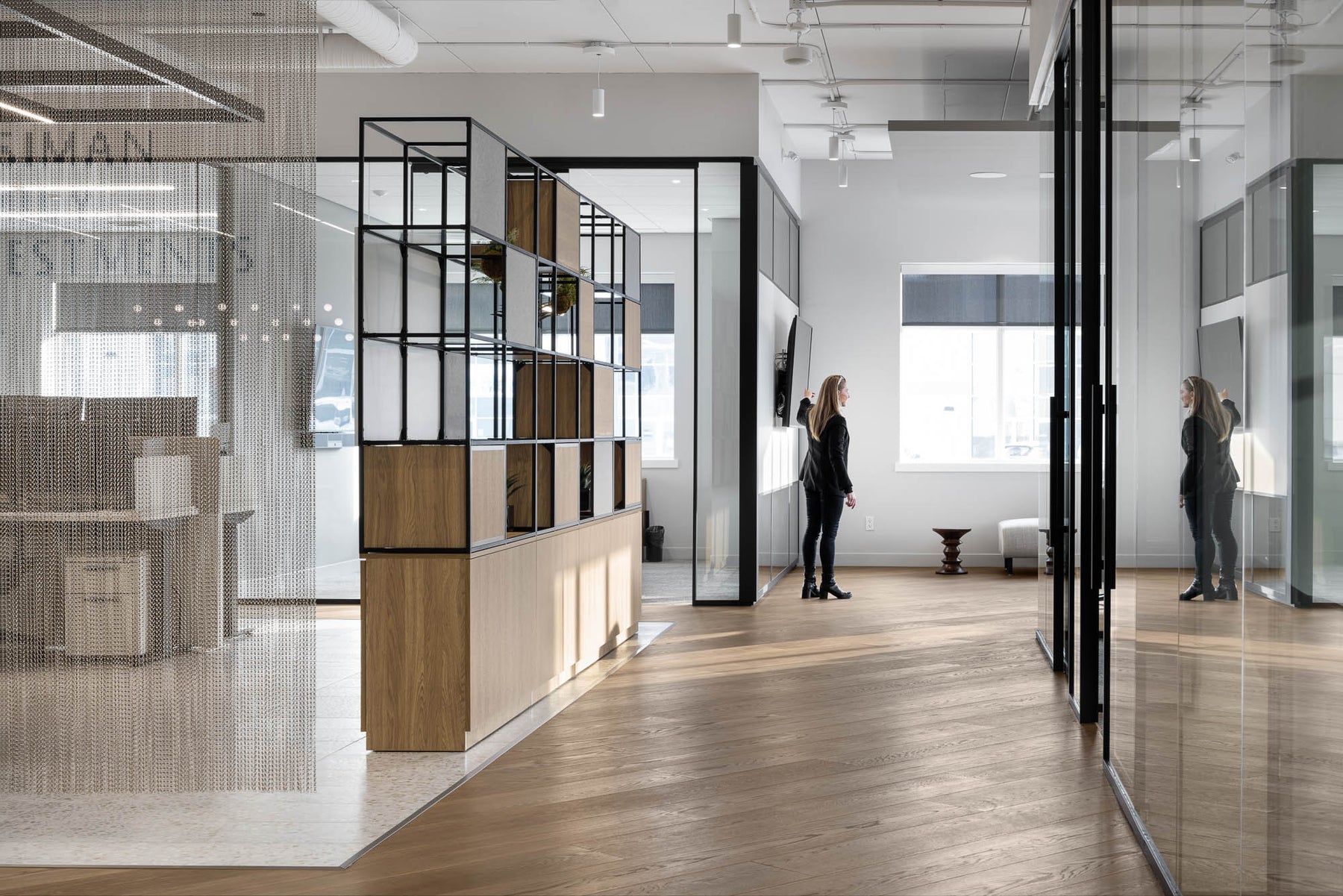 The office space strategically arranges meeting enclaves, reshaping the corporate landscape to foster a relaxed, genuine, and homey environment–evoking unity.
Throughout, Jessiman Investments is intentionally anchored by Northern Wide Plank (NWP) 11" wide, Boulder white oak engineered hardwood flooring, eliciting rich character, and exclusivity. The design effortlessly distills harmony, offering guests tranquility while captivating with visual allure. Aligned with the design ethos, it introduces textural variety, contributing to an ambiance of relaxed sophistication.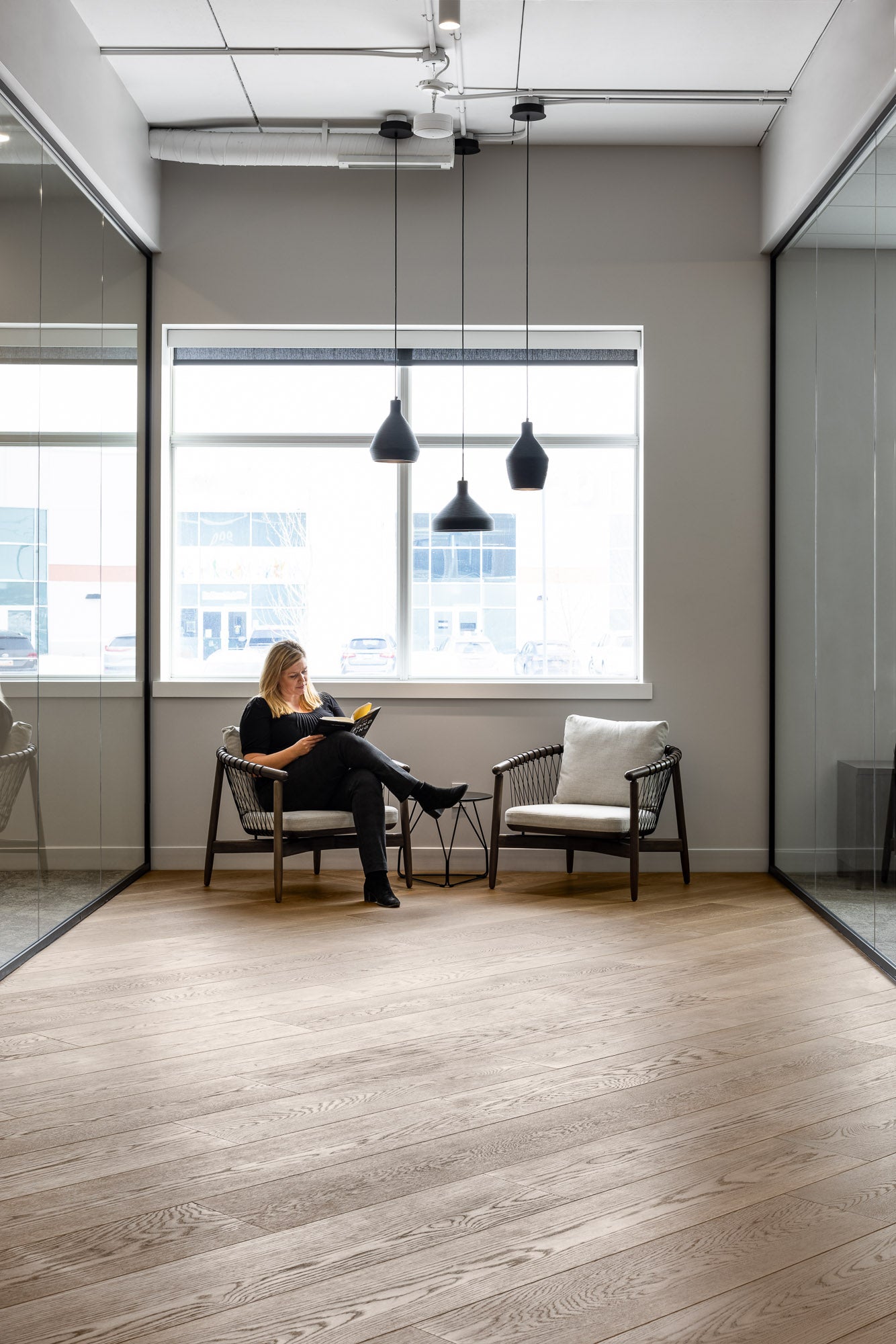 An array of single-bulb decorative lighting fixtures can be found in the kitchen and entrance area, interplaying modern minimalism with warmth, ensuring an evocative journey. The choice to install NWP Boulder flooring diagonally adds intrigue, elevating the surroundings.

In this space, 11" wide planks in select grade add another element to the natural ambiance; with fewer lines throughout, these planks provide a more relaxed setting, while making the open space feel more roomy. This element, while seemingly subtle on a micro scale, makes all the difference in creating a light and airy harmony in the greater context of the space.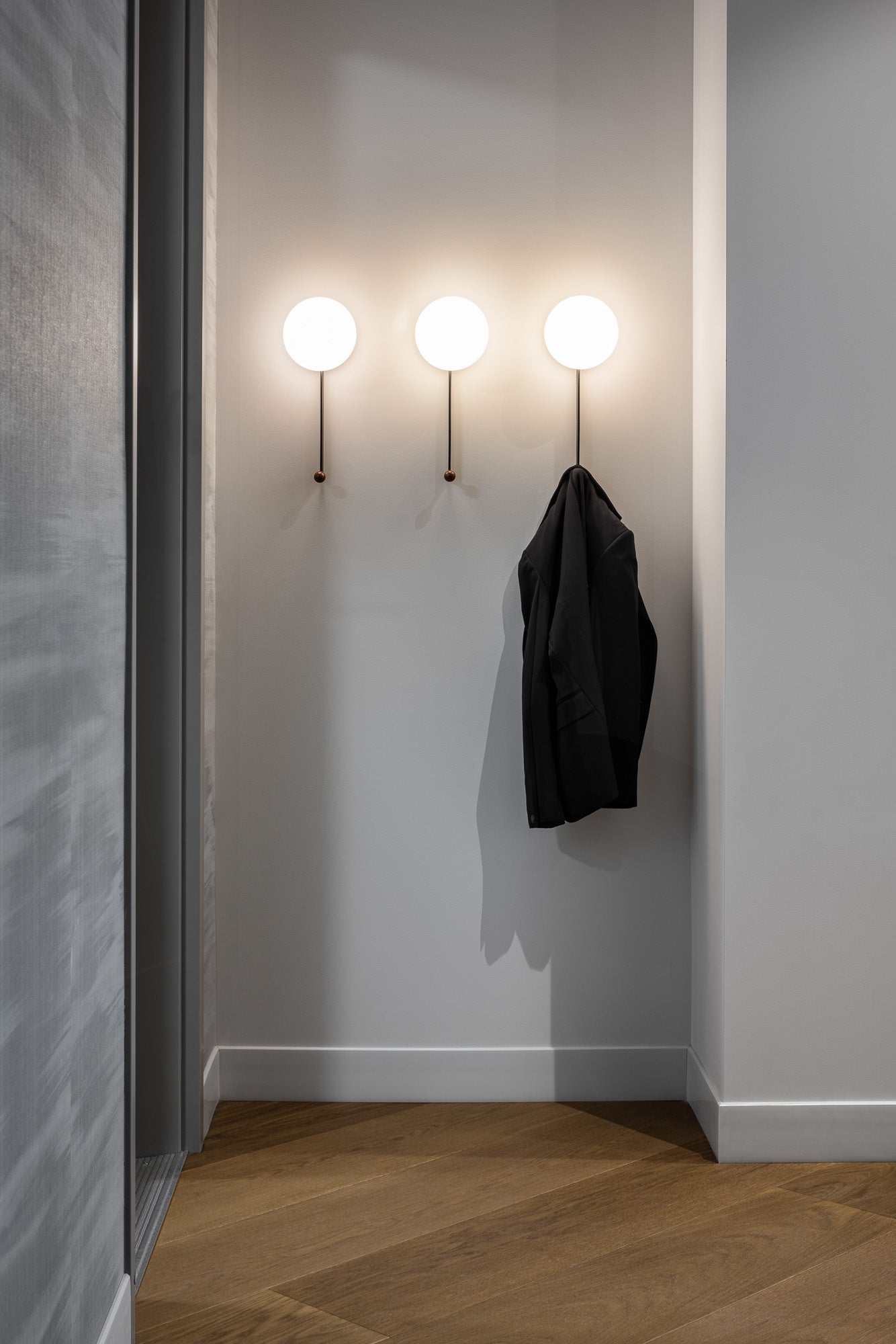 Angular design elements and contemporary layout harmoniously interweave with fluid, organic shapes that define the design. This creative dialogue heightens the senses, adding depth to the ambiance and an air of a family-oriented establishment that defines Jessiman Investments.

In the grand narrative of design, Jessiman Investments stands as a symphony—fusing sophistication, comfort, and imaginative ingenuity. NWP Boulder white oak flooring forges a sanctuary where Jessiman Investments' ethos finds a natural, sublime expression, uniting business brilliance and a welcoming spirit.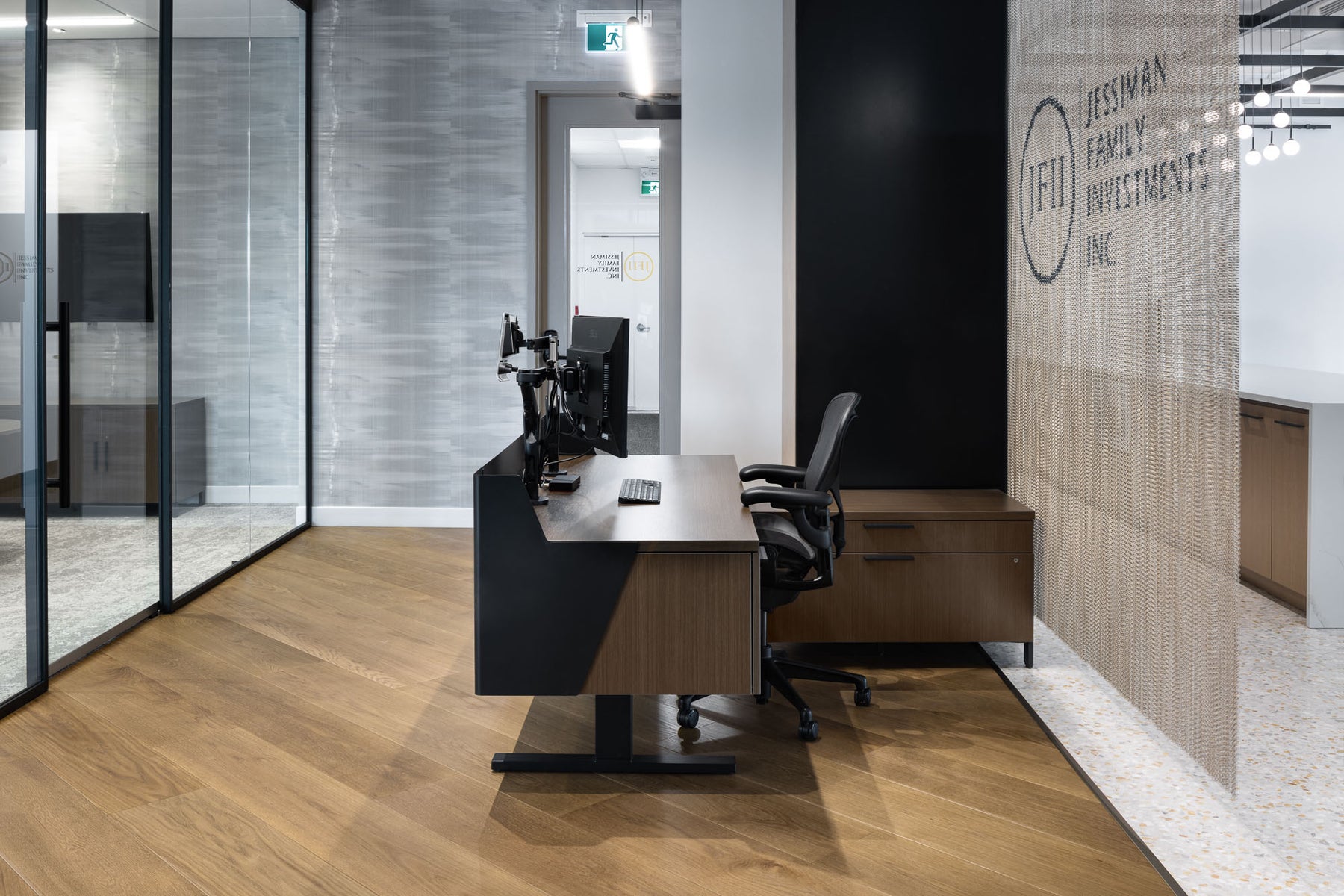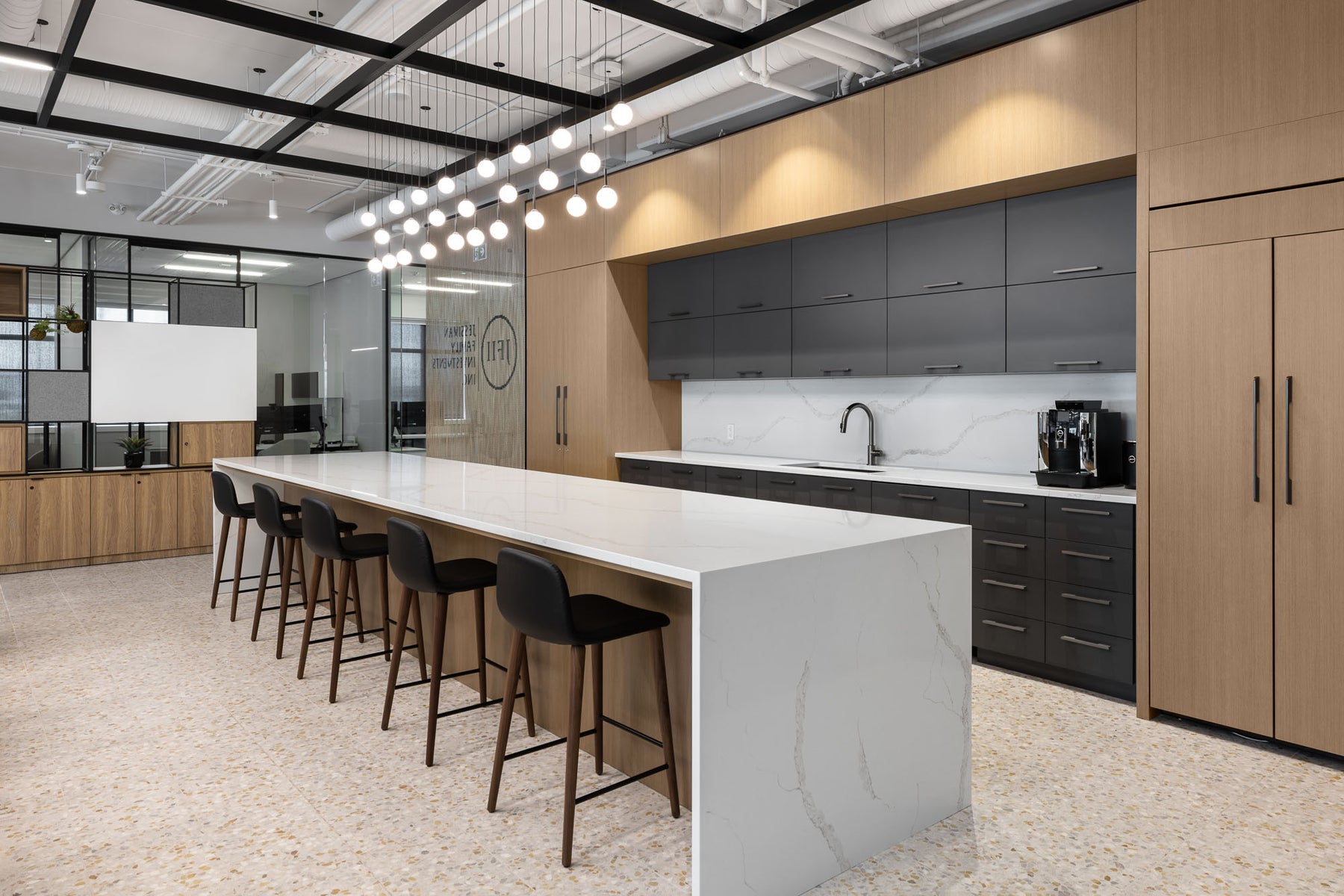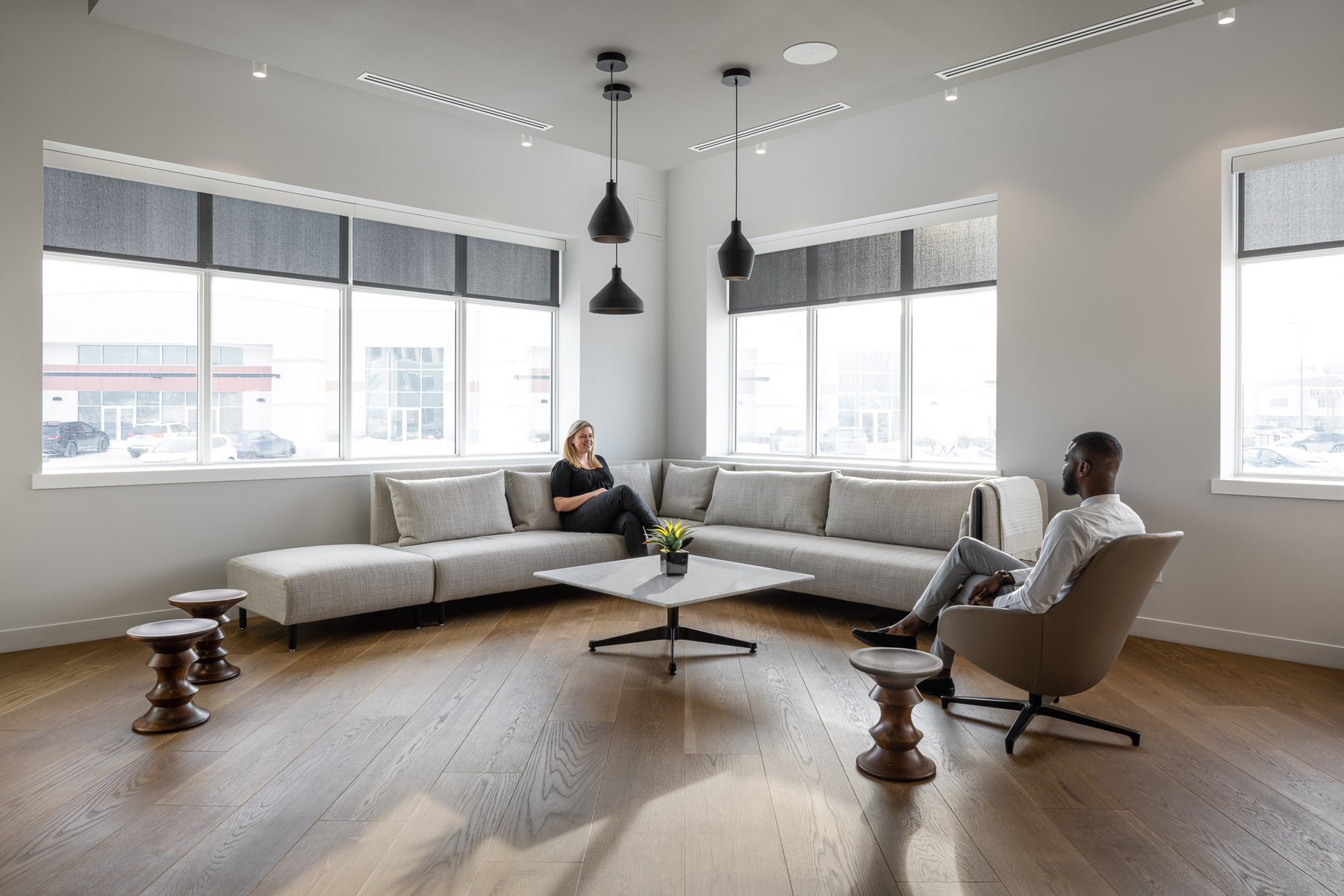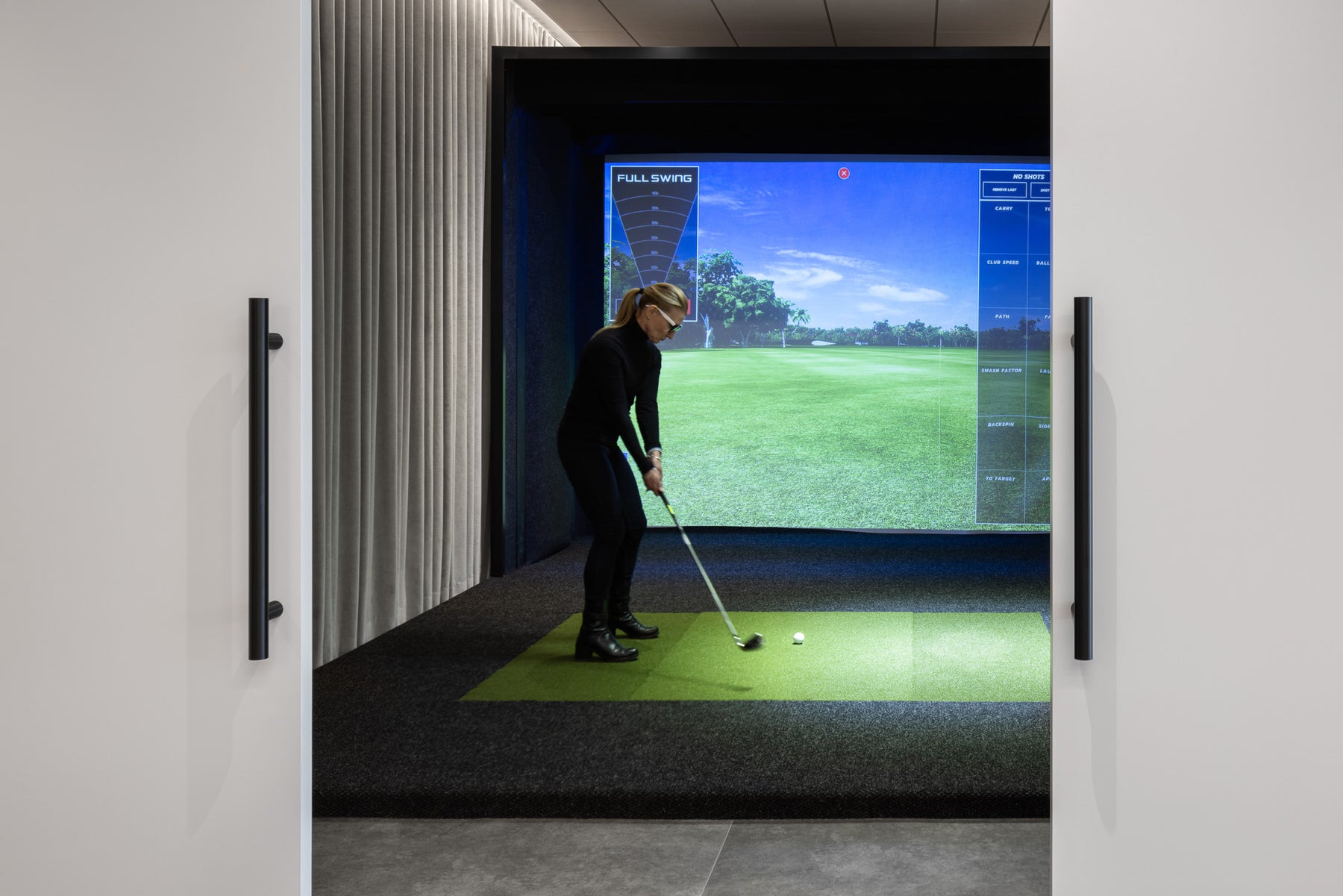 Back to Project Showcase