Modern Muskoka Masterpiece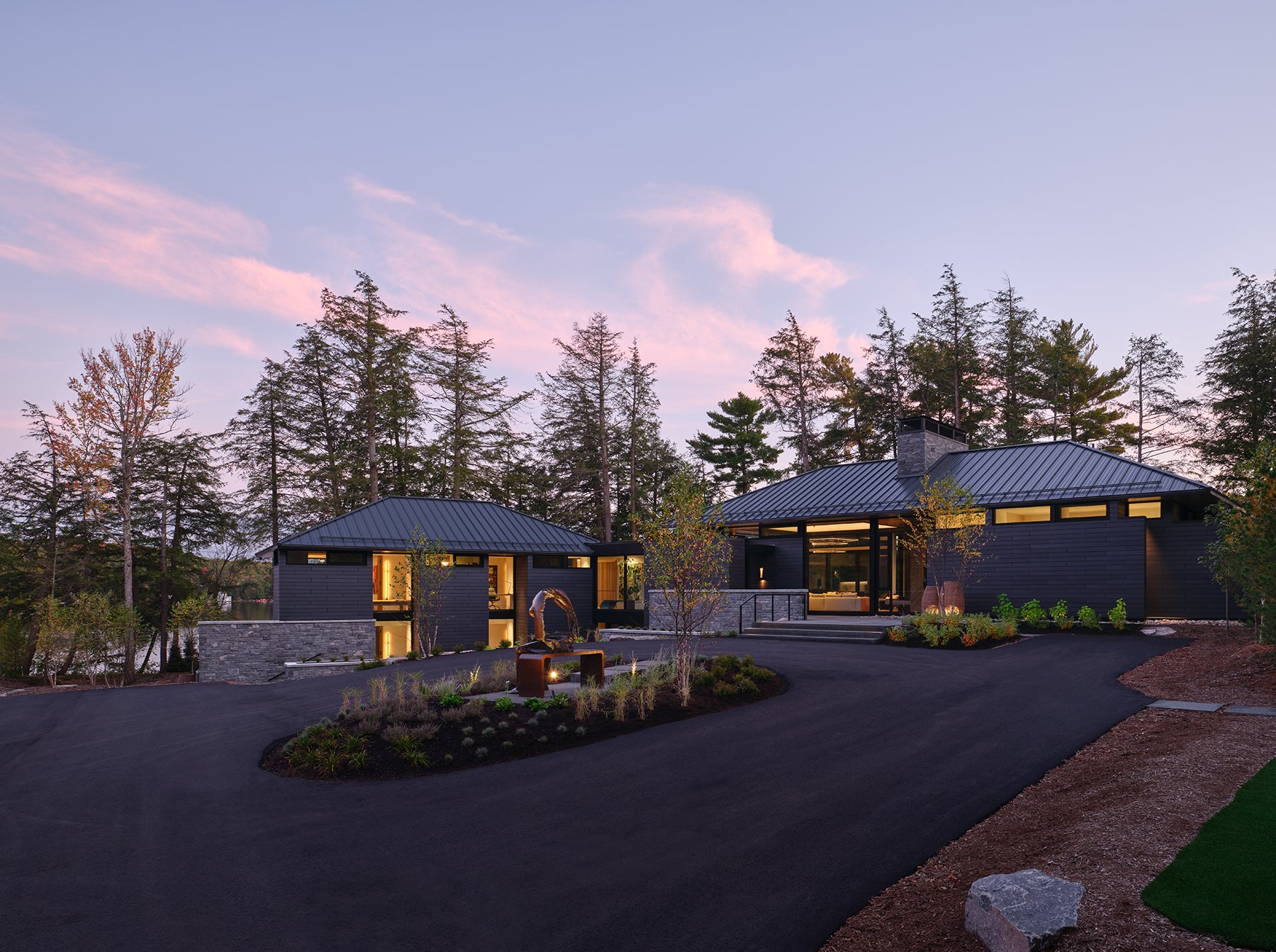 Warm yet elevated. Clean yet textured. Open yet intimate. If these seem like contradictory notions, you haven't stepped inside Karen Kayne Design's latest modern masterpiece. Upon entry, it's impossible to overlook the thoughtfully specified Reclaimed Oak flooring underfoot. According to Kayne, it was one of the first materials selected for the space.To meet her design vision, the home needed to be timeless, not trendy. Wolf Creek Reclaimed Oak flooring provided an ideal match. In widths ranging from four to eight inches, each plank is harvested from decommissioned barns and vintage buildings across North America.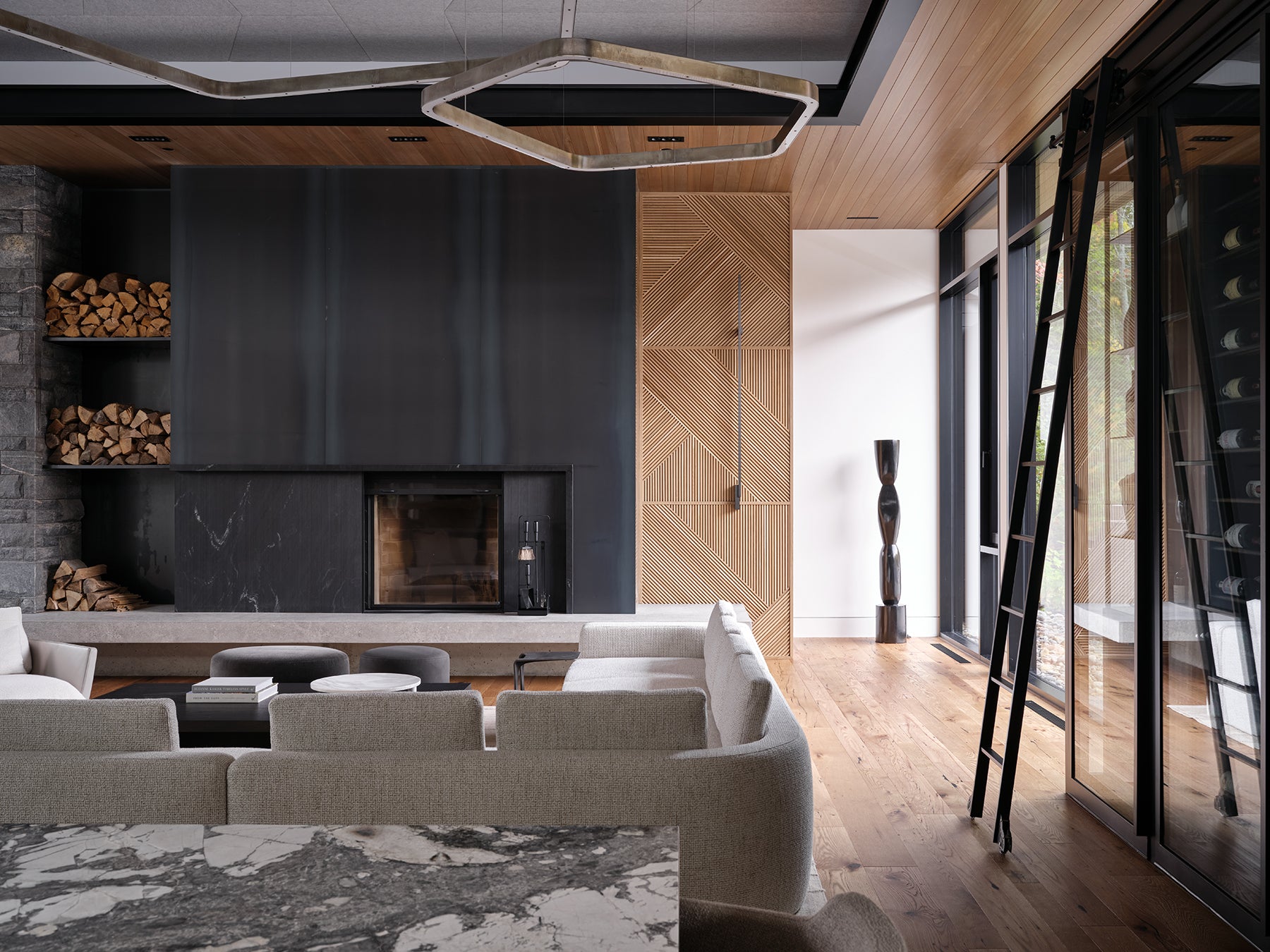 In fact, the natural details and brushed grain on each plank influenced the colour palette for the rest of the home. Look no further than the black windows and exterior doors that mirror the dark imperfections found in the reclaimed planks. Meanwhile, the brightness of the Reclaimed Oak plays perfectly off the interior doors and trim. The continuity of design is completed by cedar soffits that allow the eye to move seamlessly from inside to the wooded outdoors. Transitions – such as, from the bedroom wing to the main living space – are another recurring design theme. Kayne used low-to-high ceiling heights to create a sense of intimacy in the private spaces, which unfolds to a grand open area appropriate for entertaining.
Offset by intricately woven wall paneling, the simplicity of the floating, cantilevered staircase offers yet another juxtaposition. A central wine wall and use of stone slabs continue the theme. Experienced as a whole, the home cohesivley fulfills its vision, creating spaces that inspire, energize, and also create calm. Nothing contradictory about it.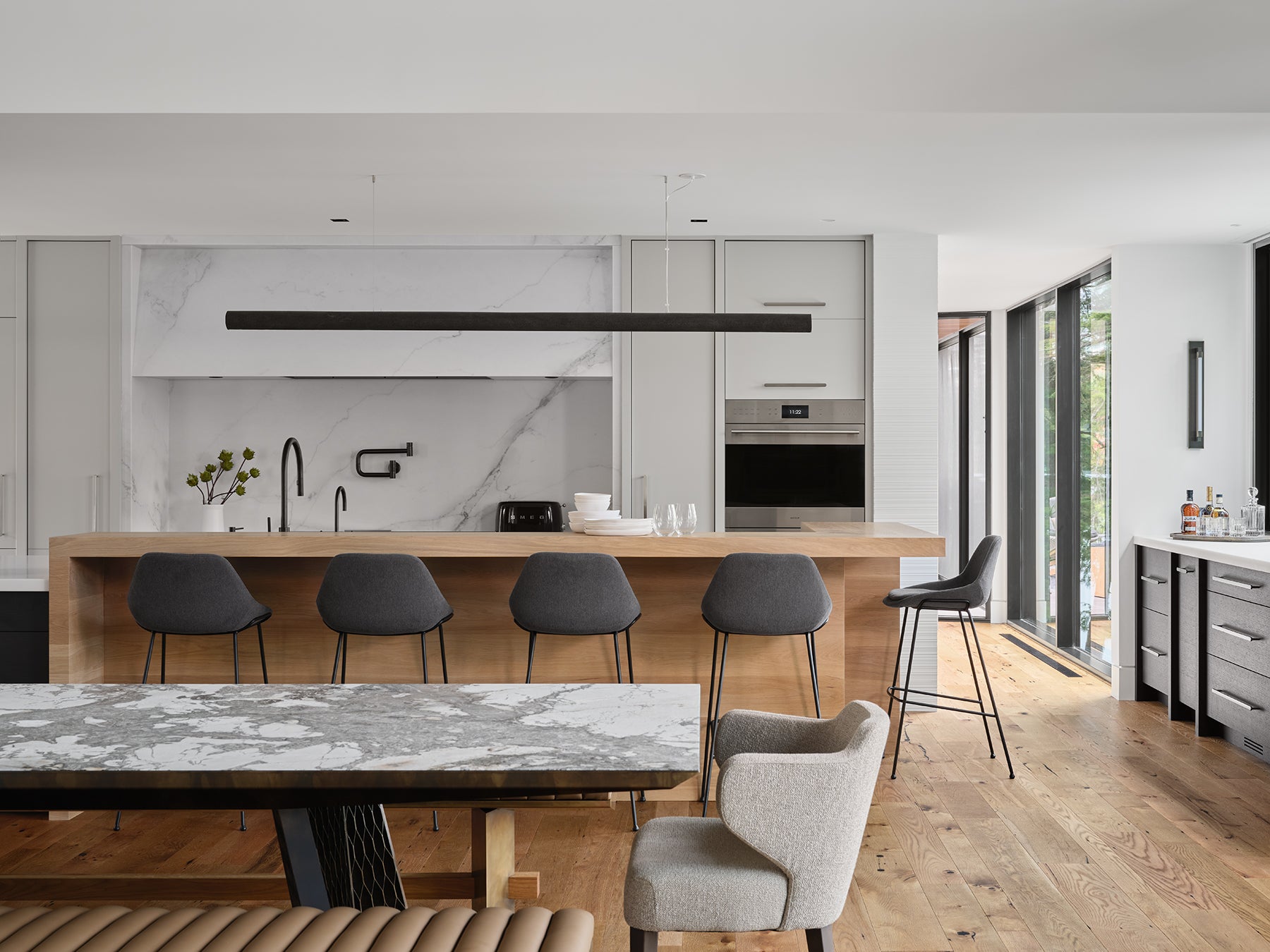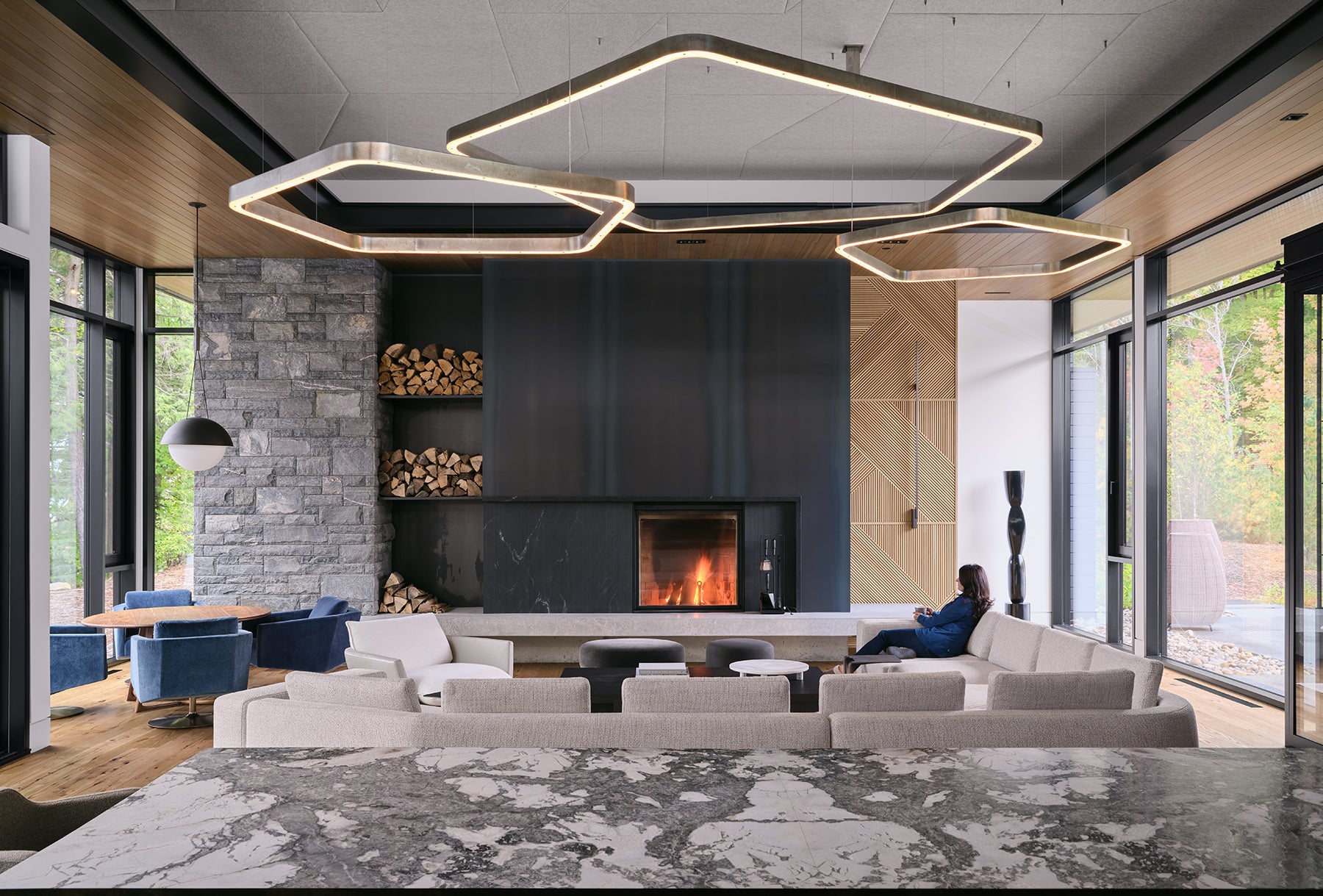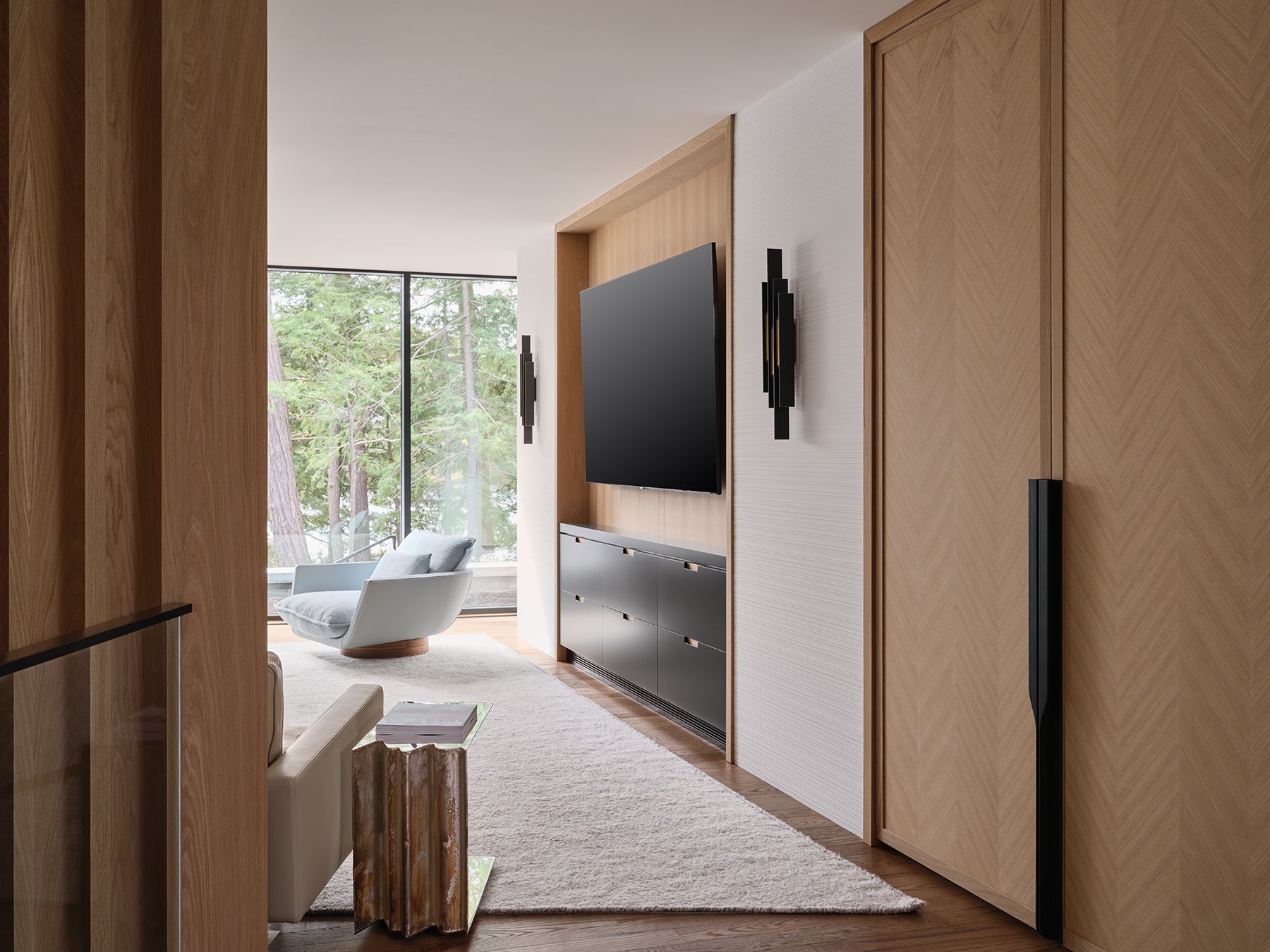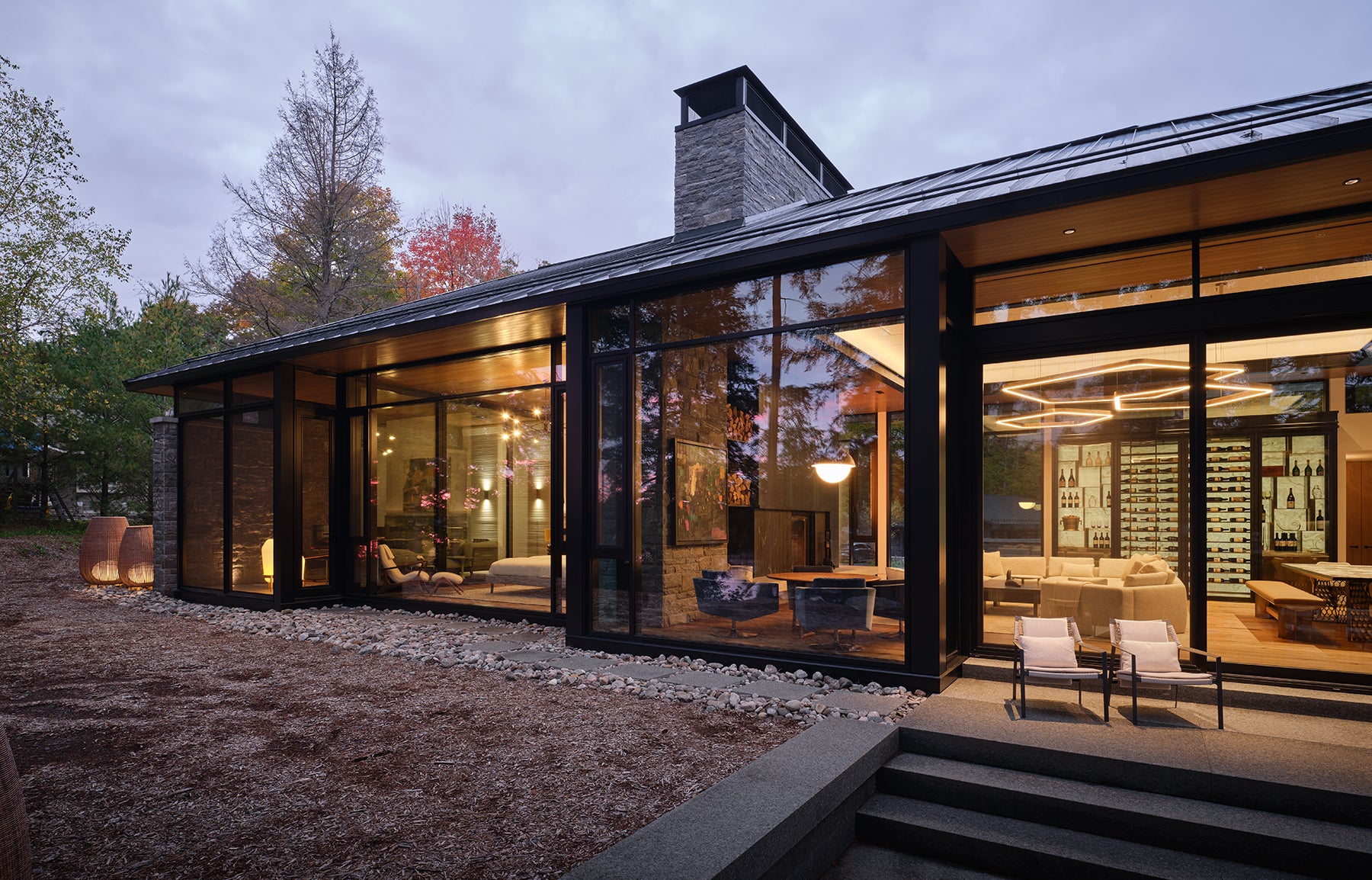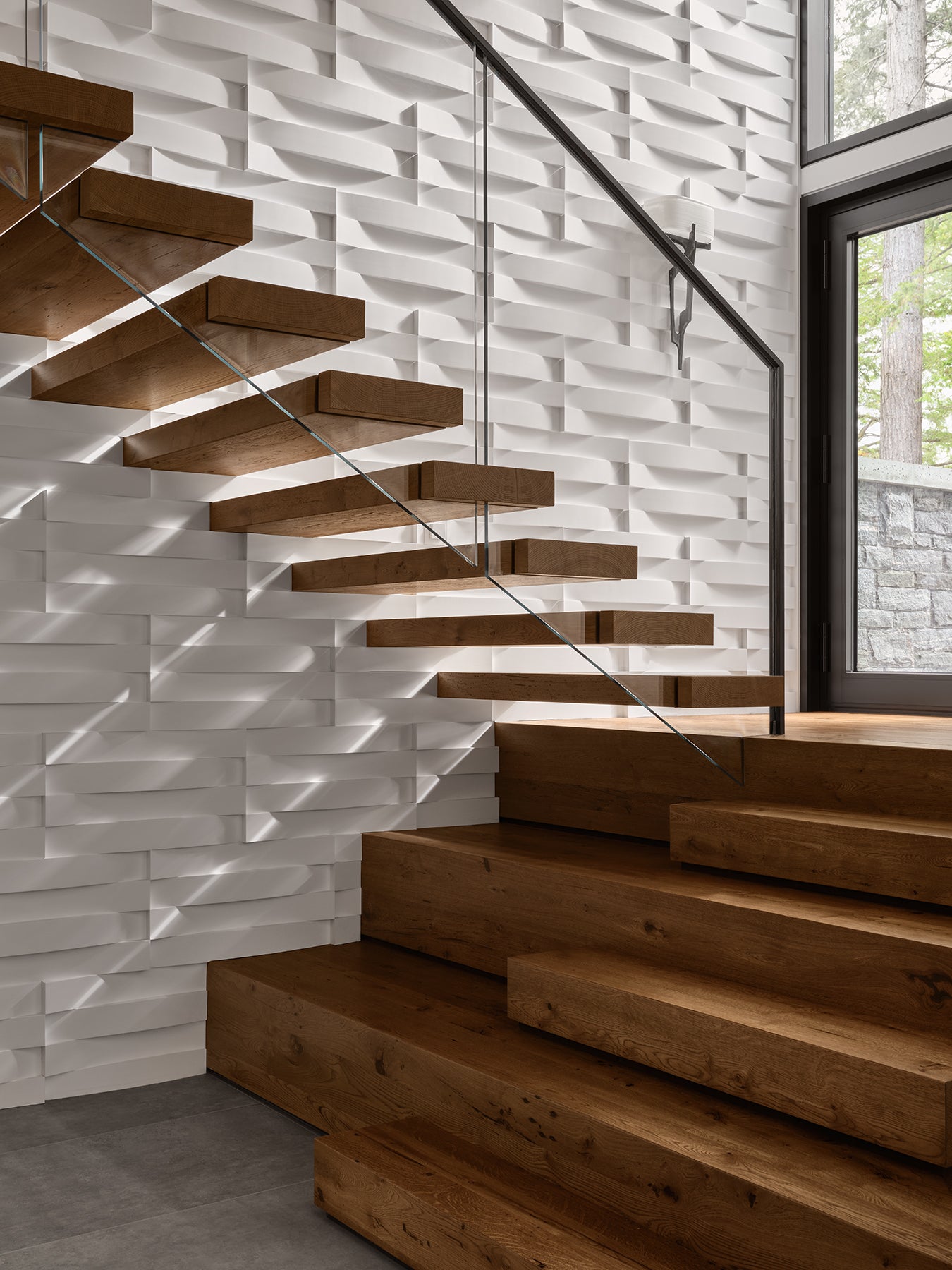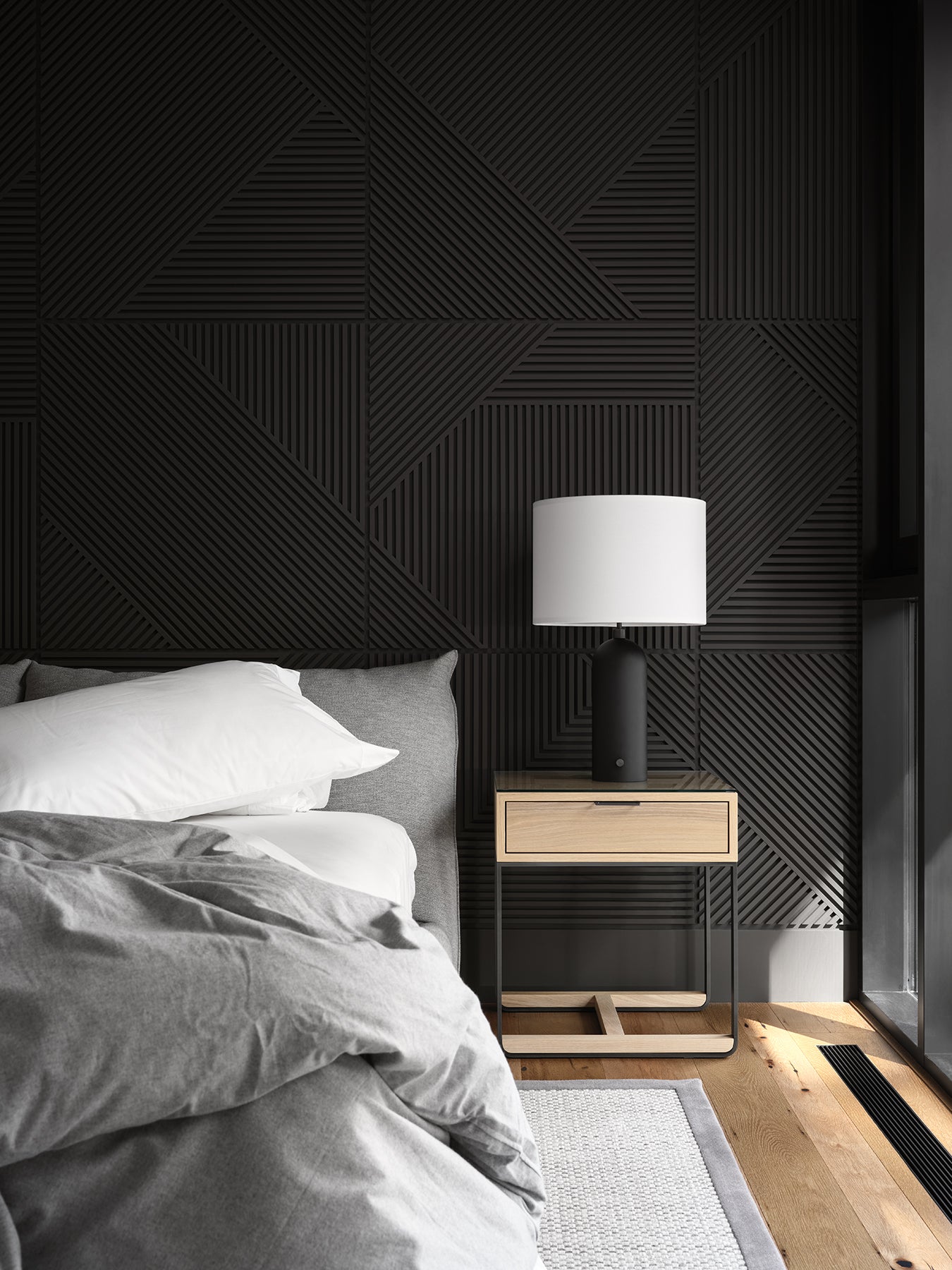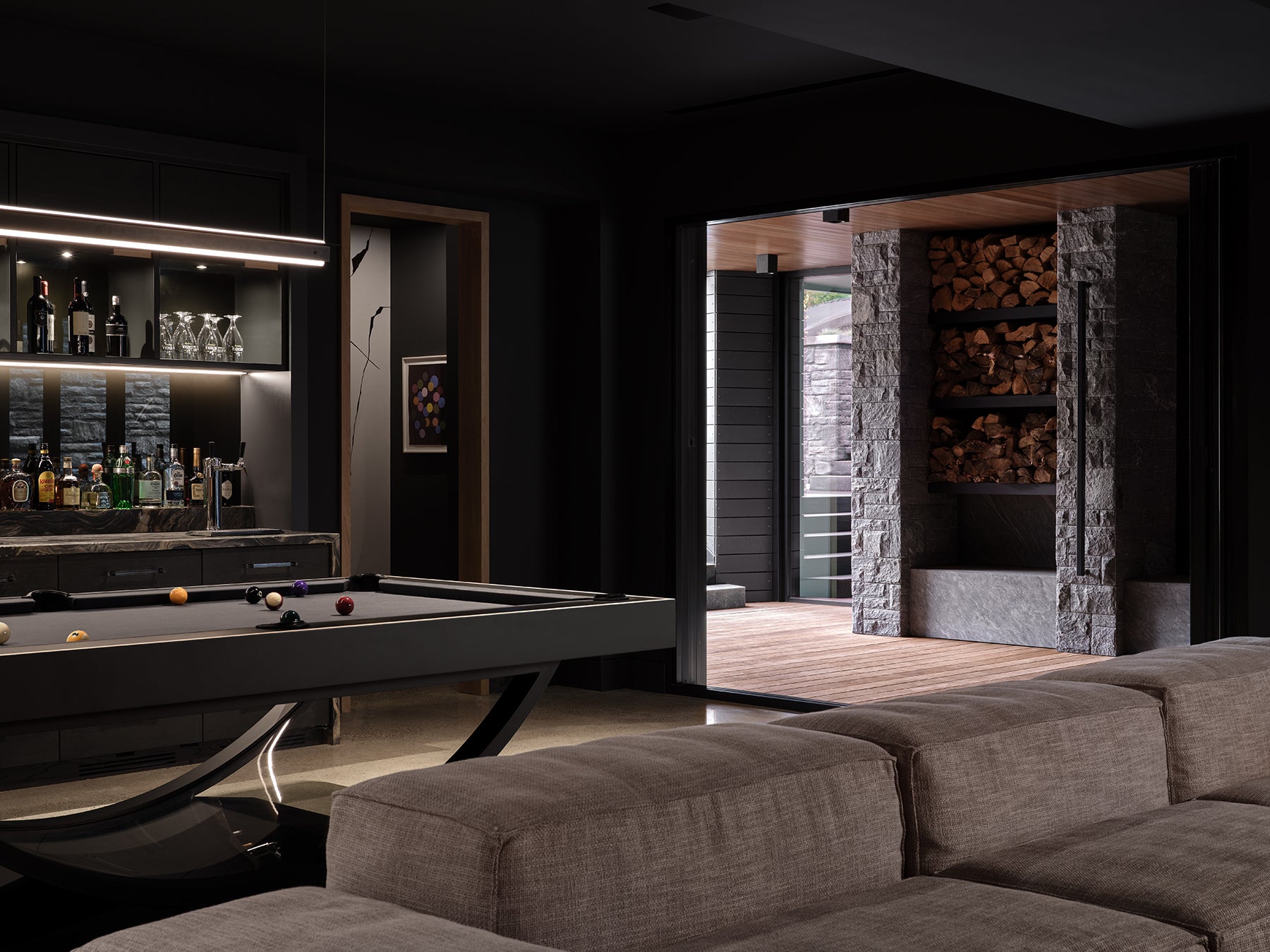 Back to Project Showcase