Osteria Giulia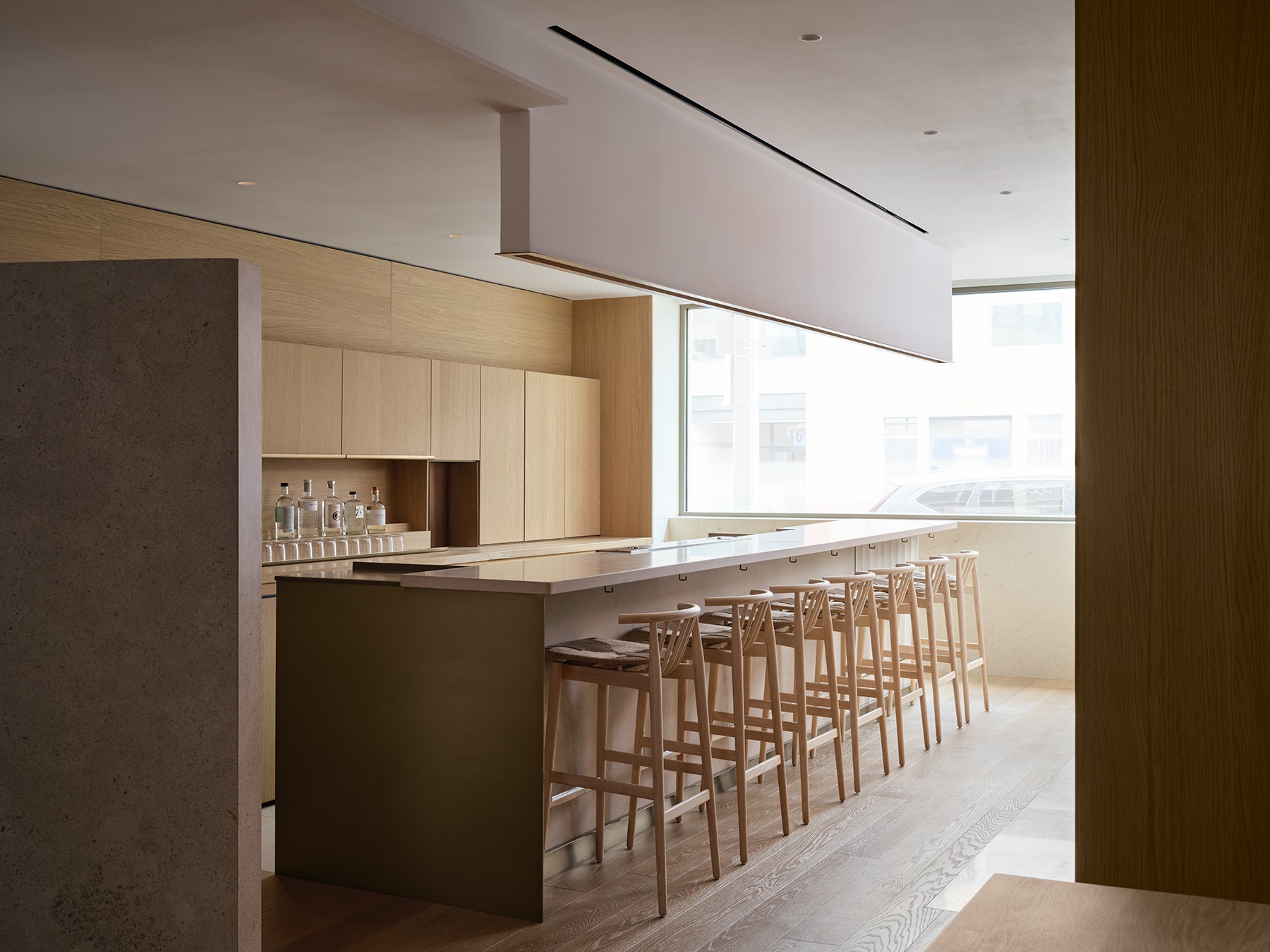 Osteria Giulia is a restaurant with a subdued ambiance beautified by simple lines and an inviting appeal. In such a spartan space, there is no room for carelessness in the design. The design and execution required precision to minimize visual distractions and protect the serenity of the room. Counter-intuitively, what stands out is what is not seen in the space.
DESIGNER
Guido Constantino Projects
PHOTOGRAPHER
Doublespace Photography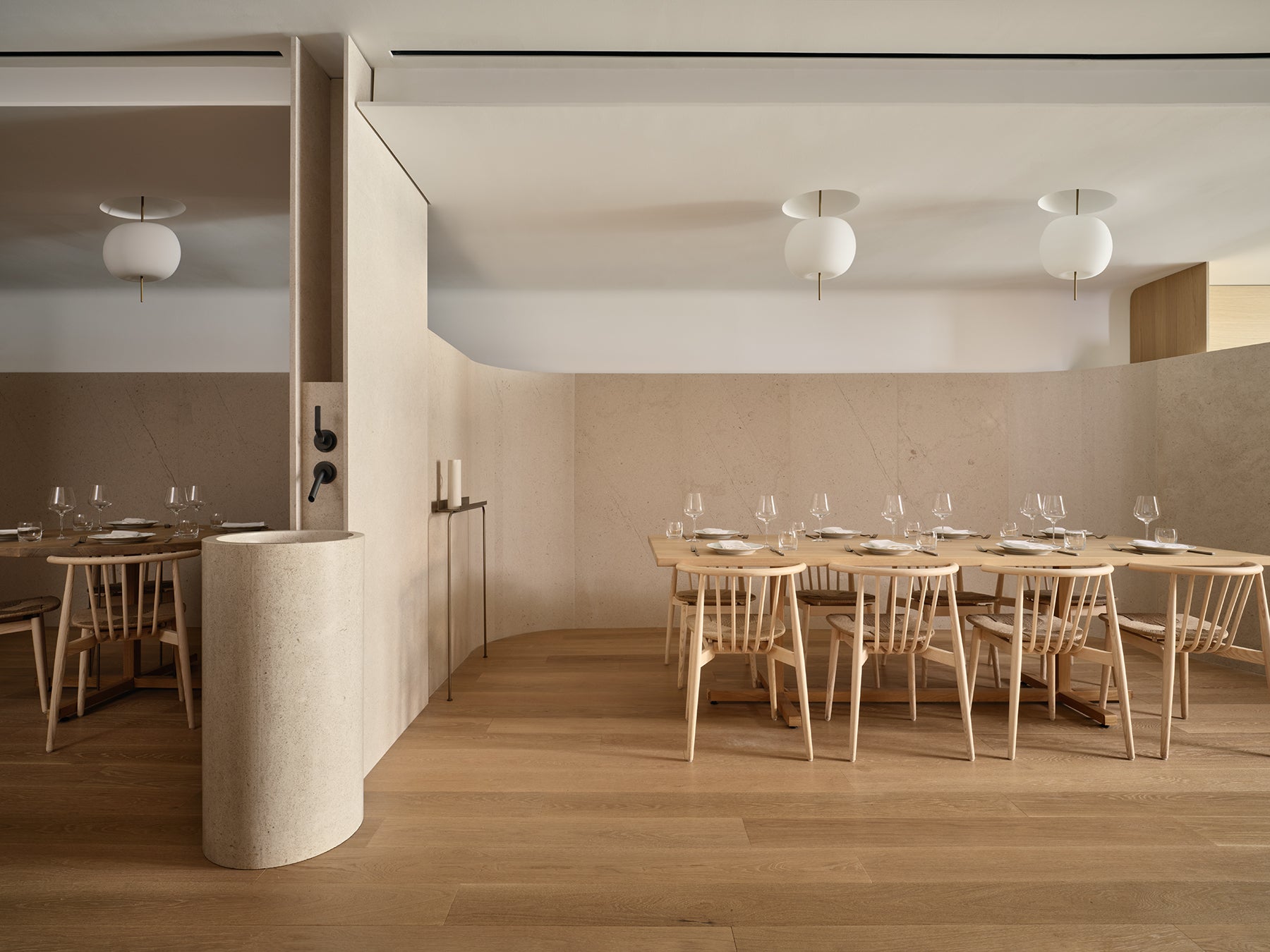 Solstice white oak was chosen for its natural characteristics and qualities which complement the natural honeyed tones and materials used throughout the space.

By focusing on simplicity and elegance, the Giulia restaurant offers a sophisticated dining experience without fussiness. Simple lines and a soft palette flow throughout the space reflecting the quietness of the architecture. Every detail was thoughtfully considered by the design team and the client, ensuring only essential elements were included and that anything added had purpose and contributed to a meaningful dining experience.
The peerless execution is revealed in beautiful ways, from the flowing curve of the limestone walls to the brass serving carts that allow the table tops to remain uncluttered. Meticulous attention to detail is everywhere, right down to inset floor tracks that keep the tables precisely aligned at all times.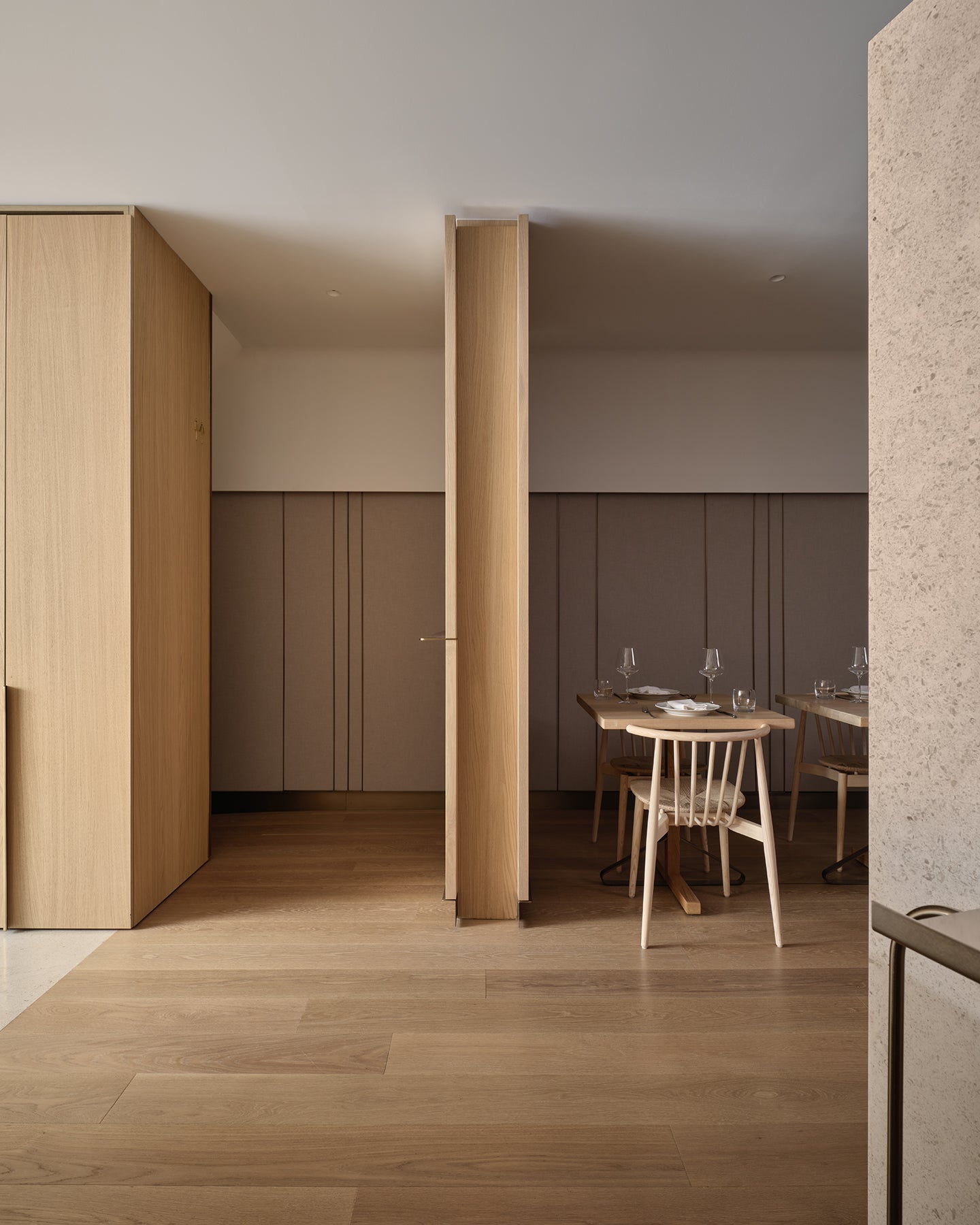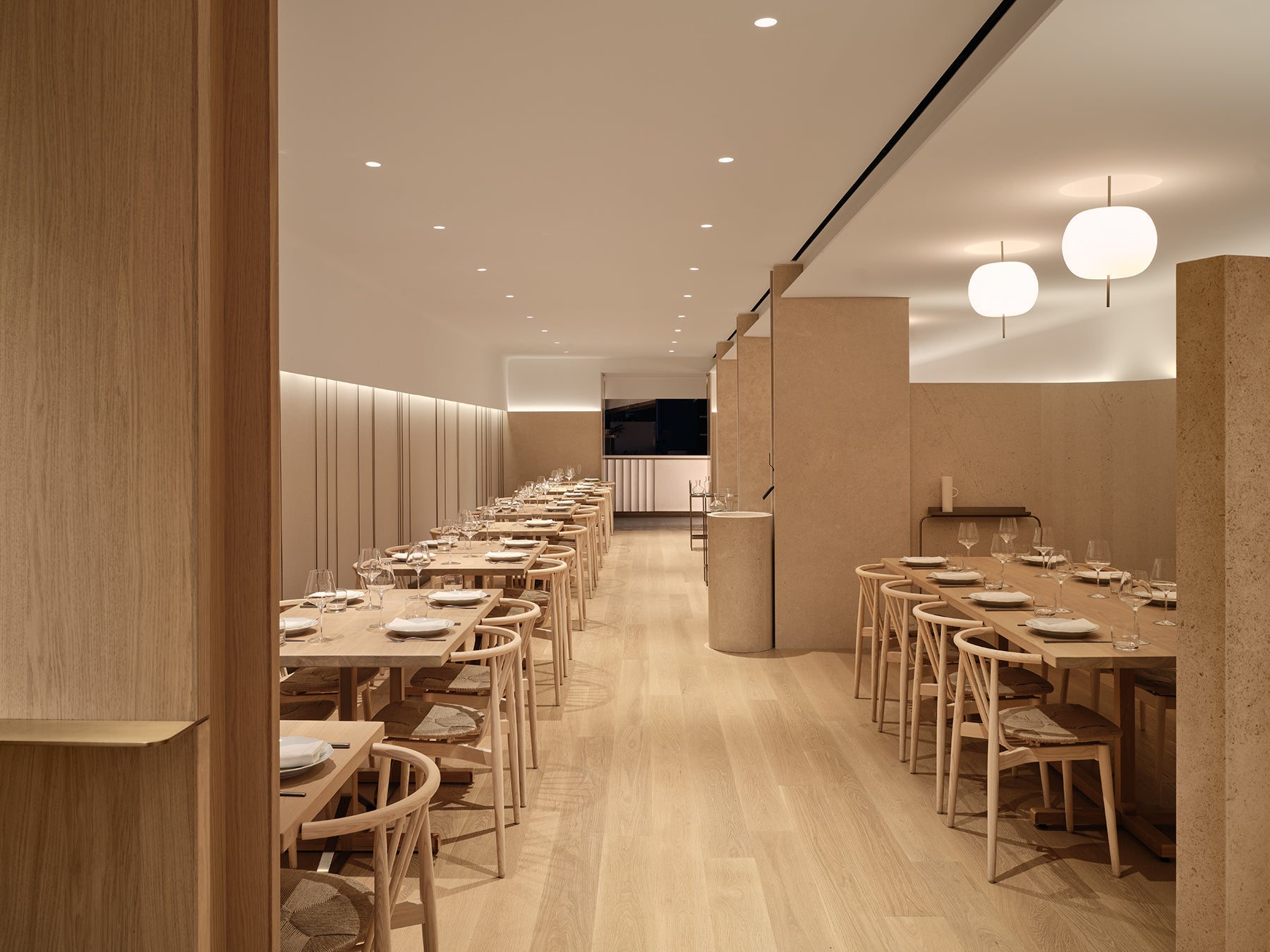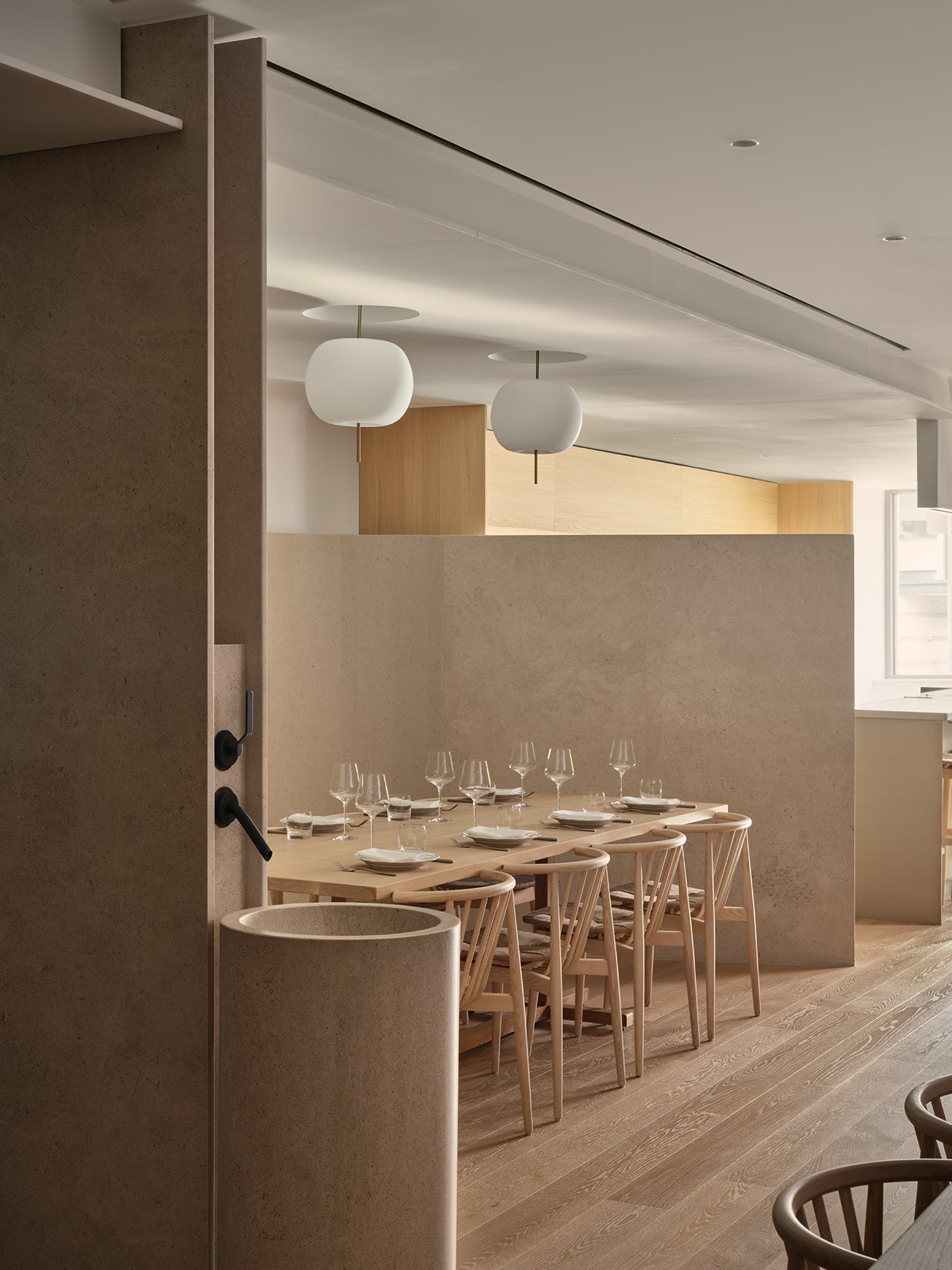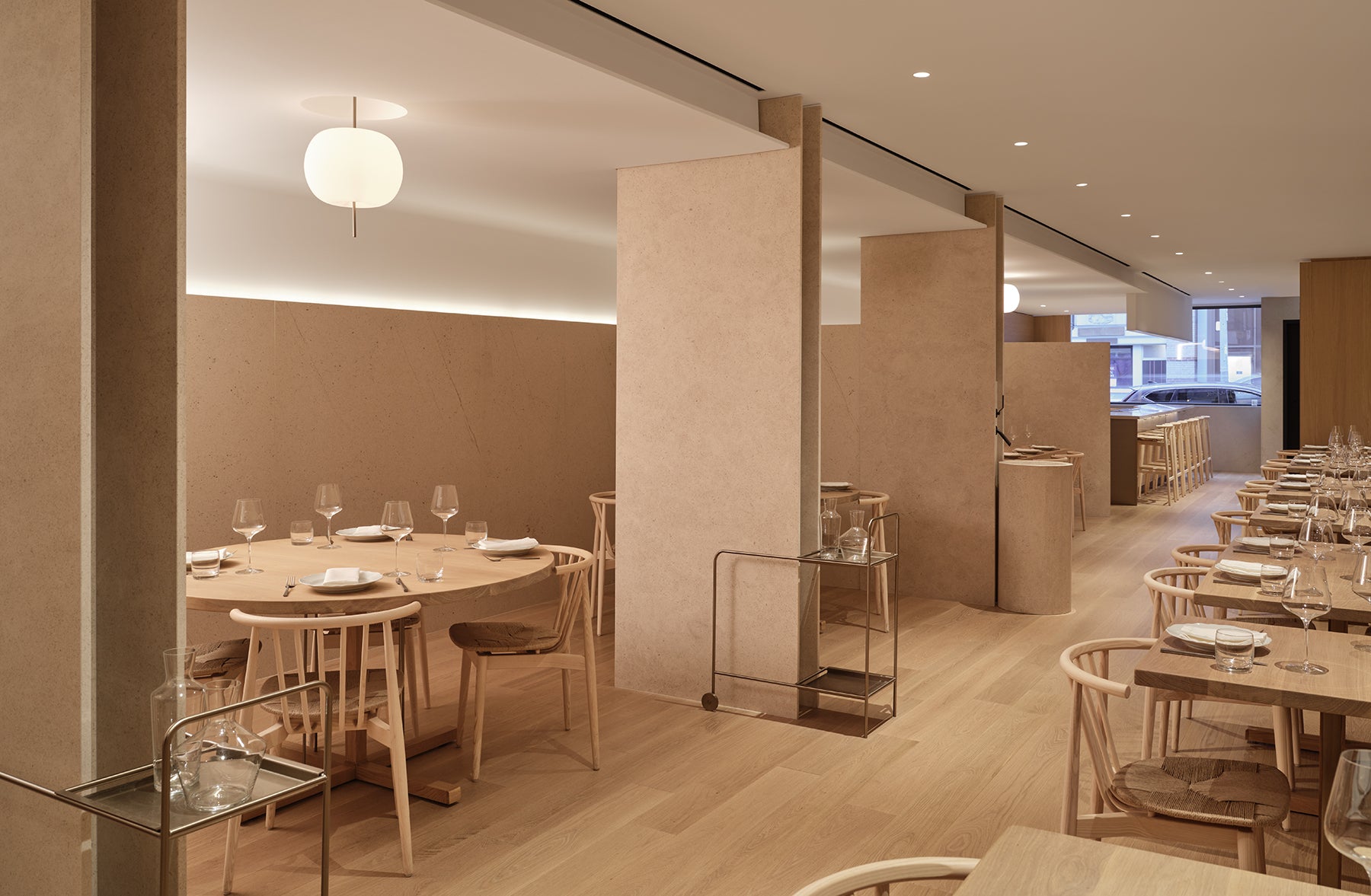 Back to Project Showcase