Stone Schoolhouse Revival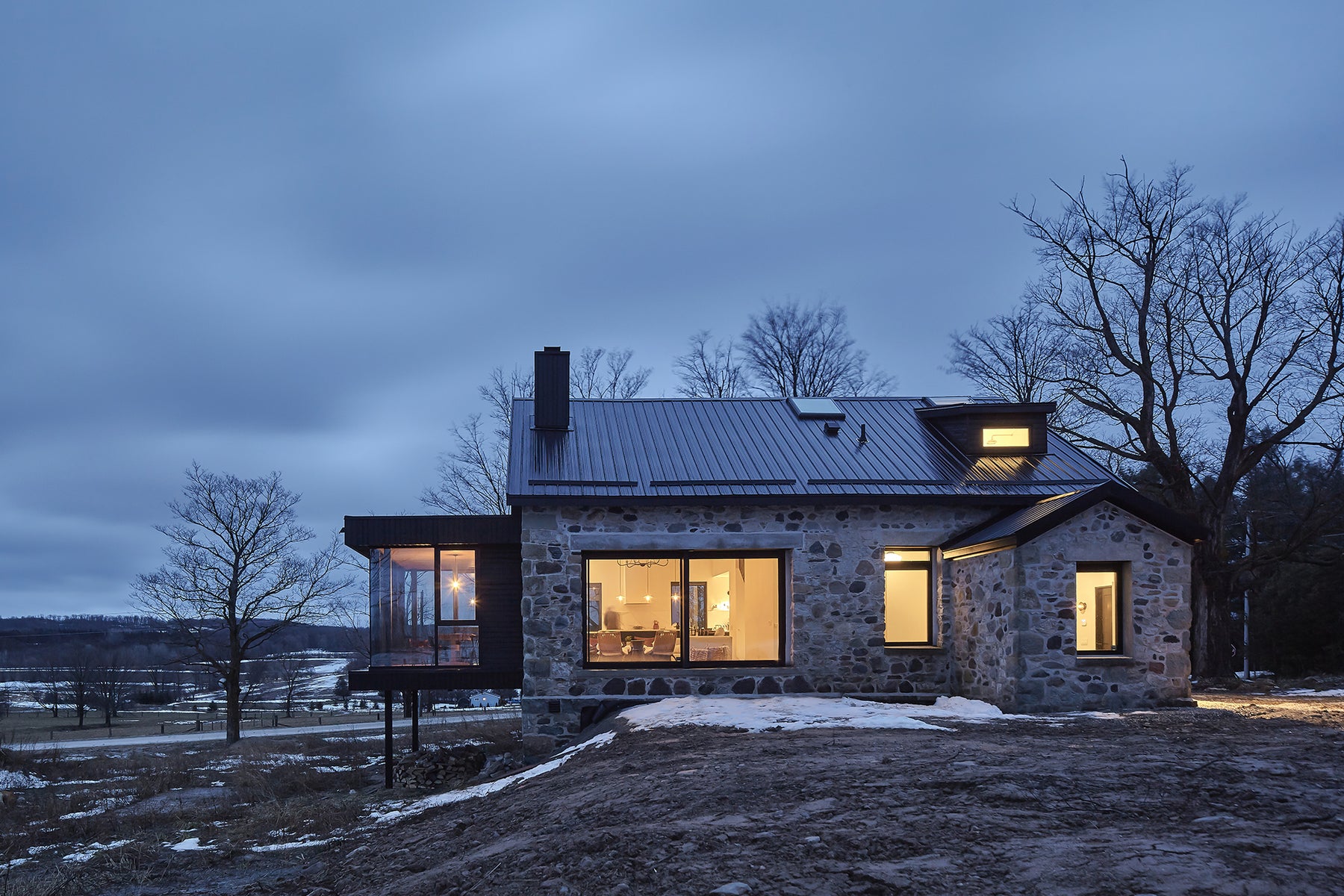 An old schoolhouse gets an unlikely new calling and a refreshing update thanks to an adventurous Toronto couple. Situated in Grey County, a rural enclave a couple hours outside of the city, this modest stone building once served as a school. With desks in the basement and one giant classroom, envisioning it as a functioning home took a little imagination. Led by architect Brian O'Brian of Works Office and Laura Fremont Design, the inventive restoration of this 1873 structure gets high marks. It preserves the history of the space without being confined to it, adding square feet, functionality, and curb appeal with a glass and steel clad dining room.Executing on the ambitious build and restoration project was Ontario based McLean Contracting. In addition to adding a 22ft cathedral skylight, their team orchestrated the custom cut in the stonework to accommodate the new addition.
DESIGNER
Laura Fremont Design
ARCHITECT
Works Office of Brian O'Brian Architect
BUILDER
McLean Contracting
PHOTOGRAPHER
Scott Norsworthy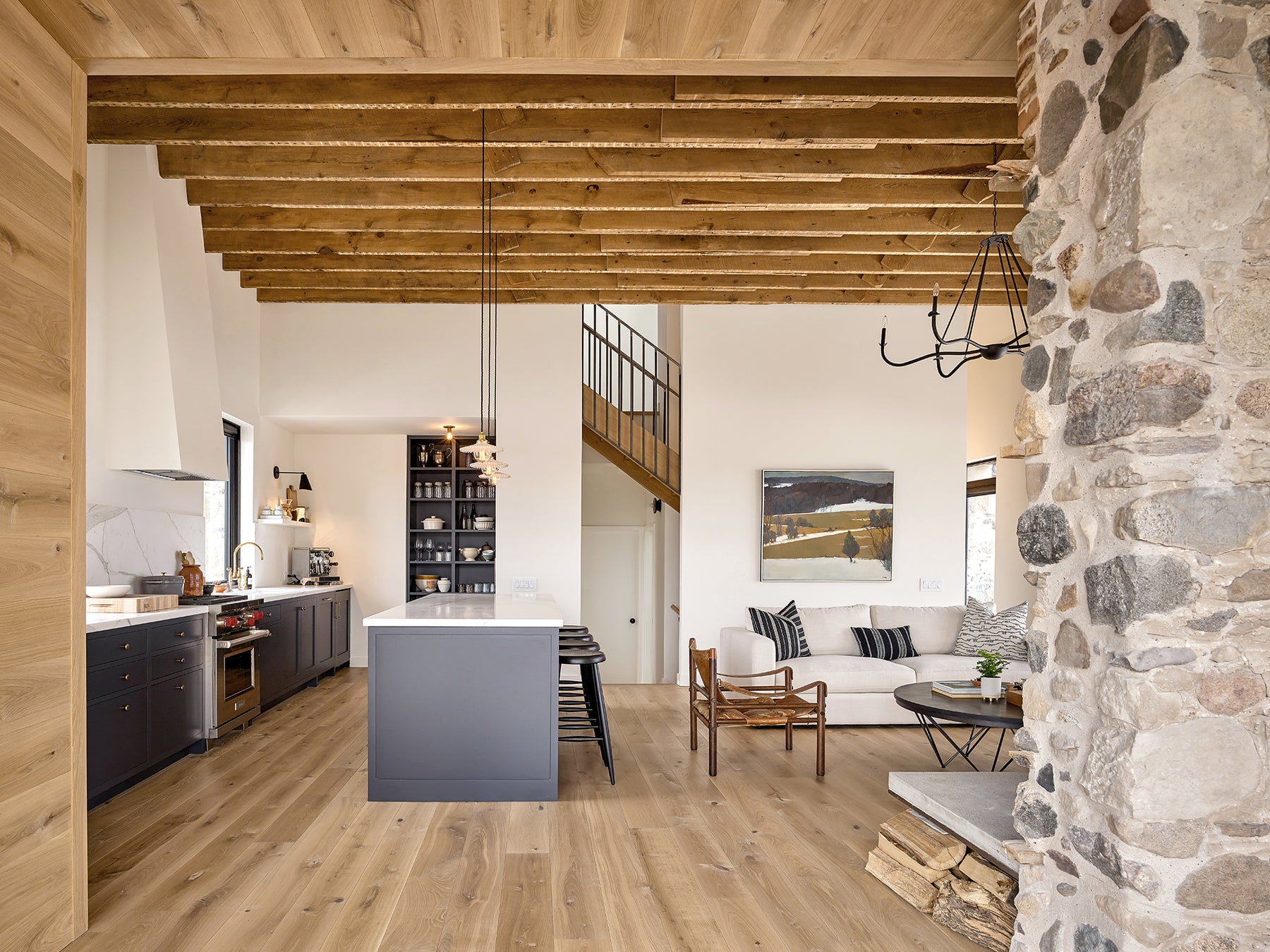 Playing up the warmth of wood against the rustic stone, our New Haven wide plank flooring is carried from floor to ceiling in the modern, cantilevered dining room. Its gentle, natural hues are echoed in the historic trusswork in the main room, creating a continuous flow from old to new.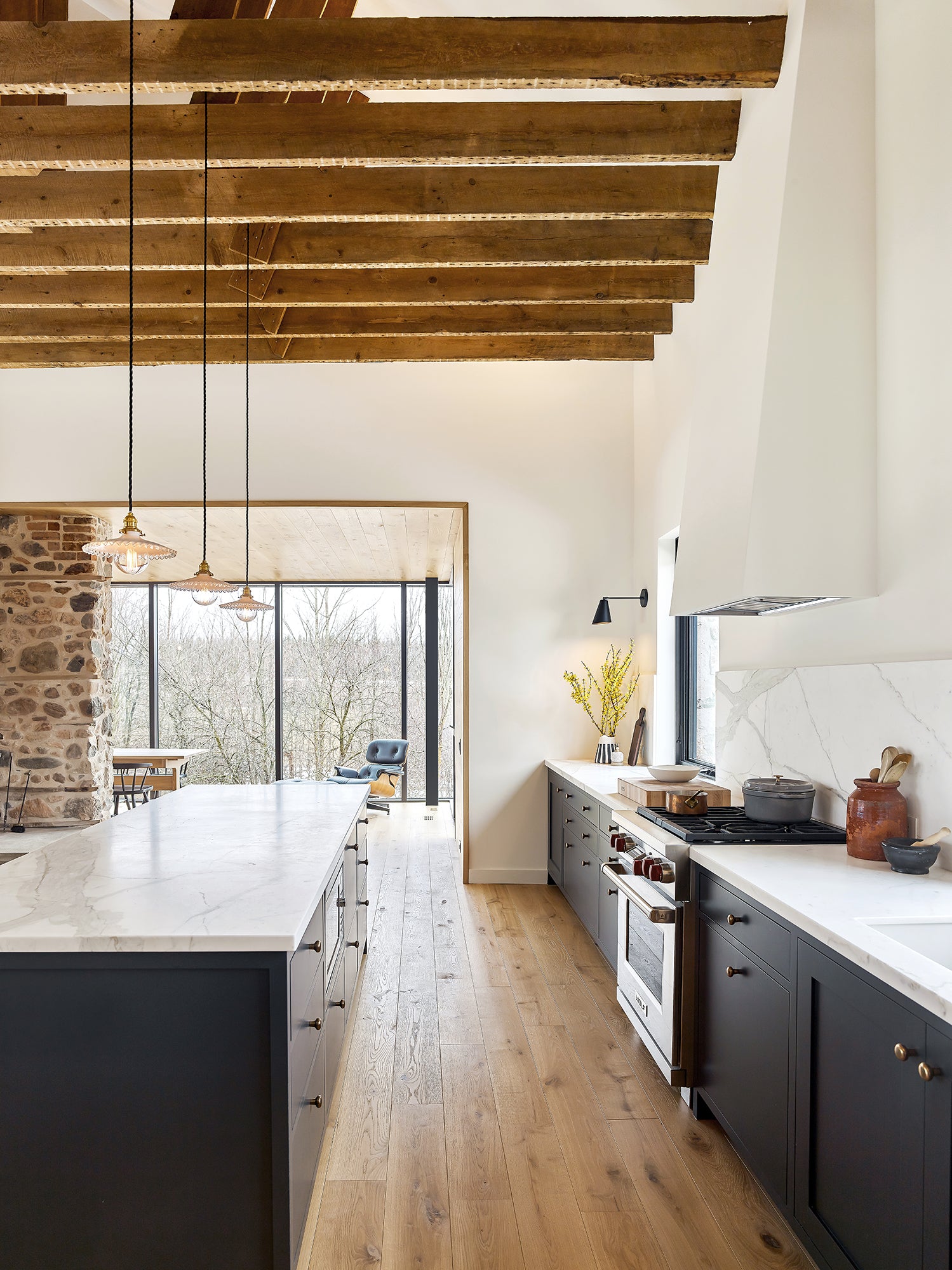 Believed to be old growth hemlock and pine - possibly as old as the 1600s - those original trusses are the heart and focal point of the home. Along with the original masonry, it's the respect for these character rich historical elements that make an ambitious restoration like this schoolhouse worth the extra work.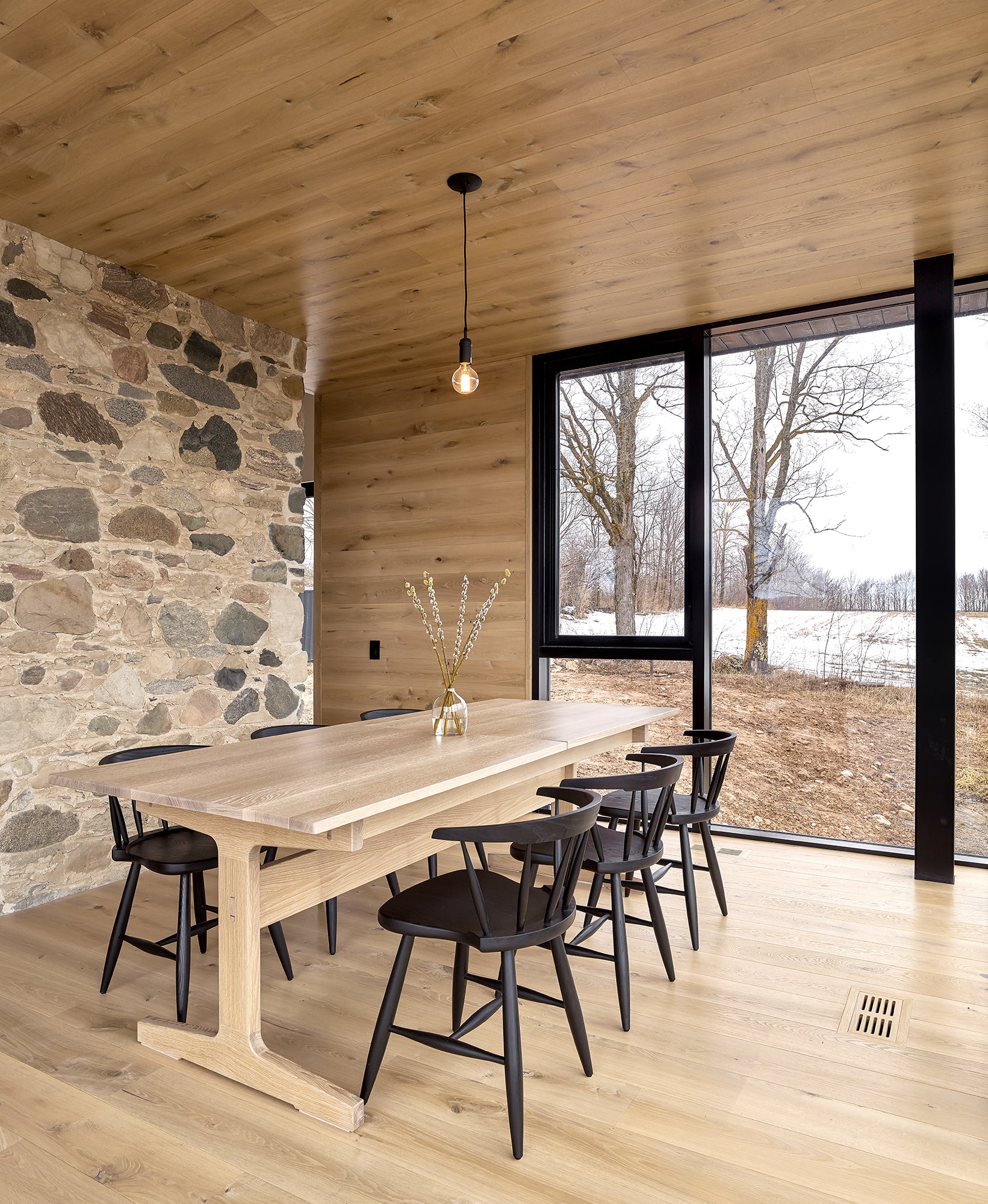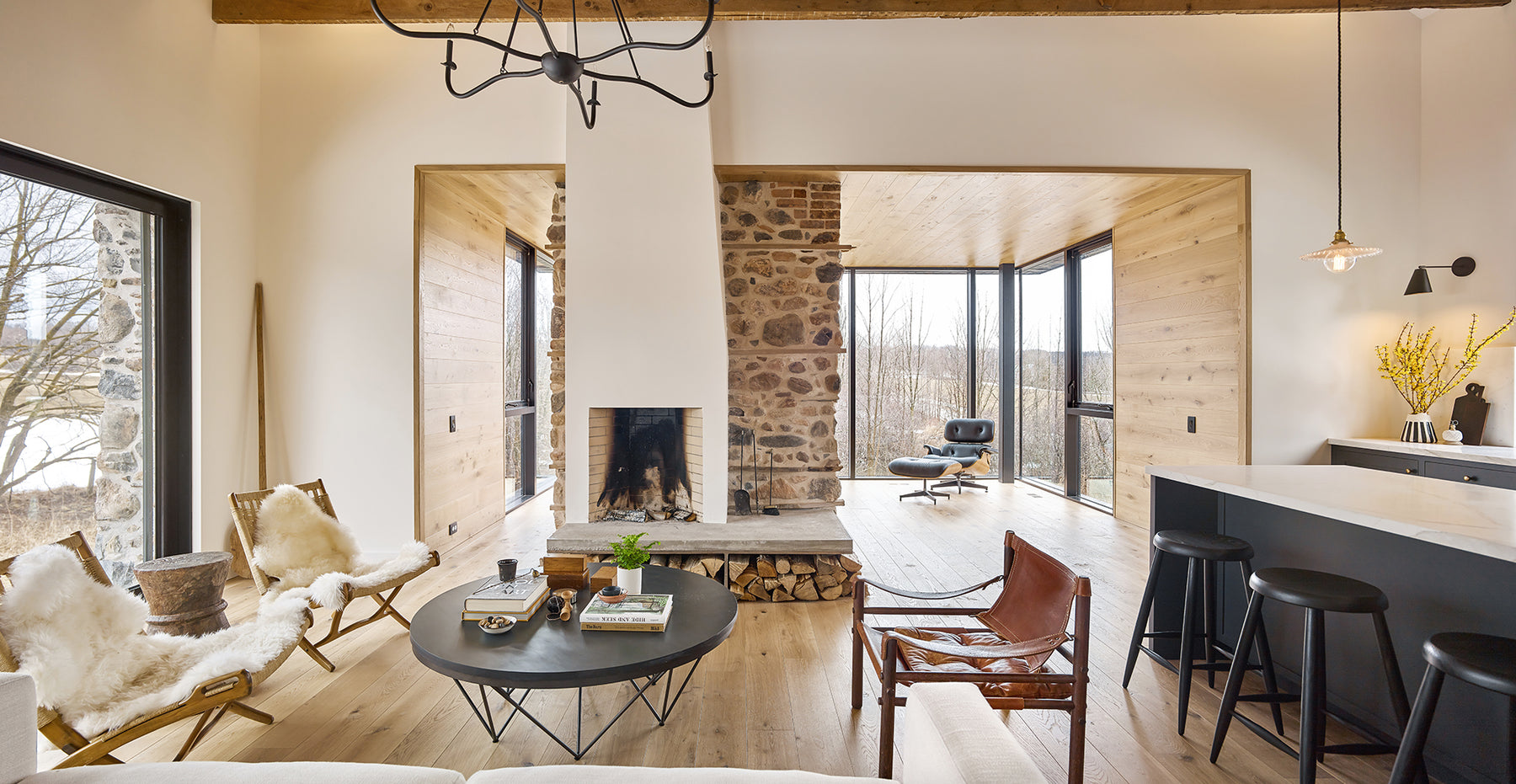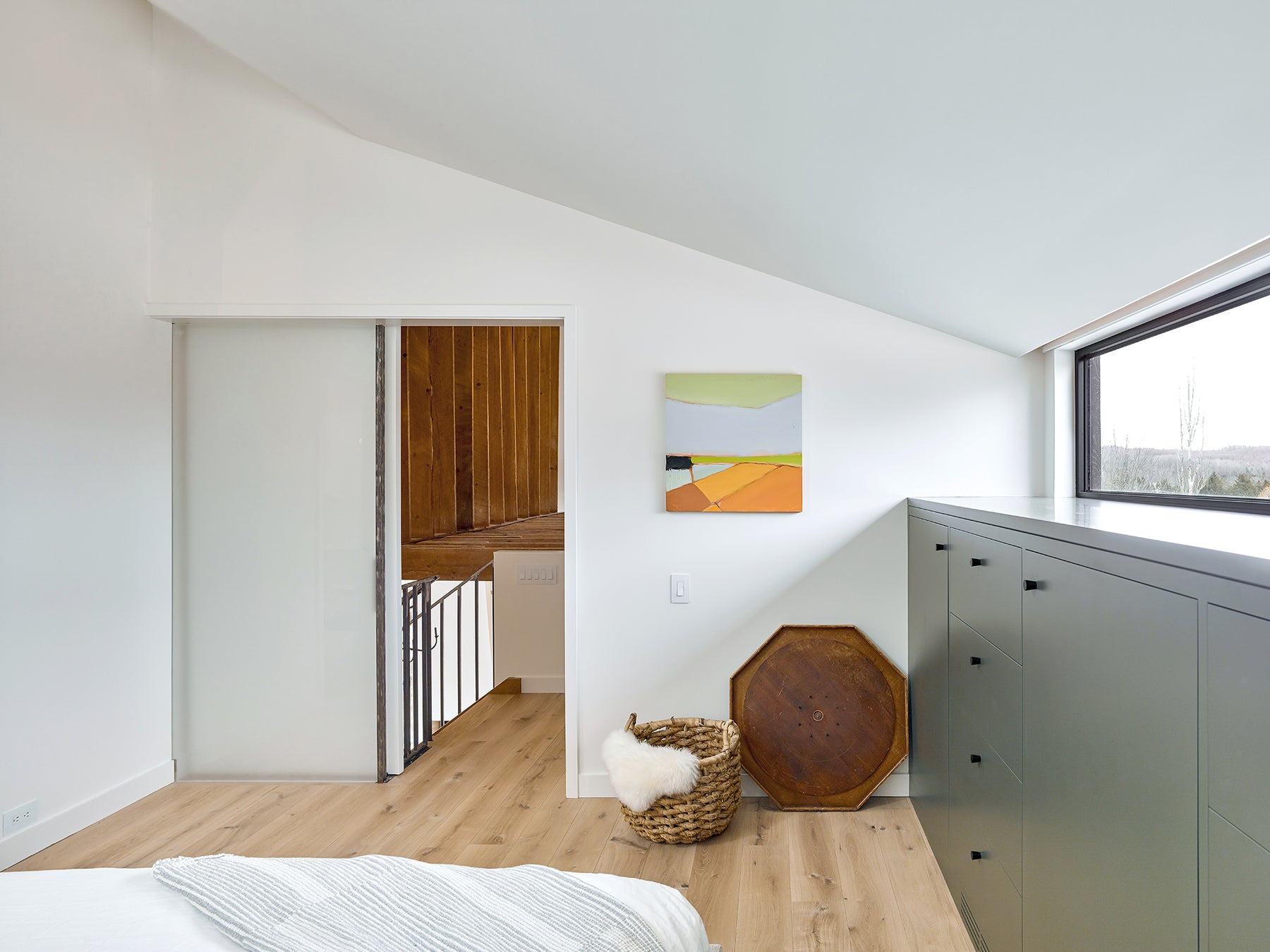 Back to Project Showcase