The Modern Farmhouse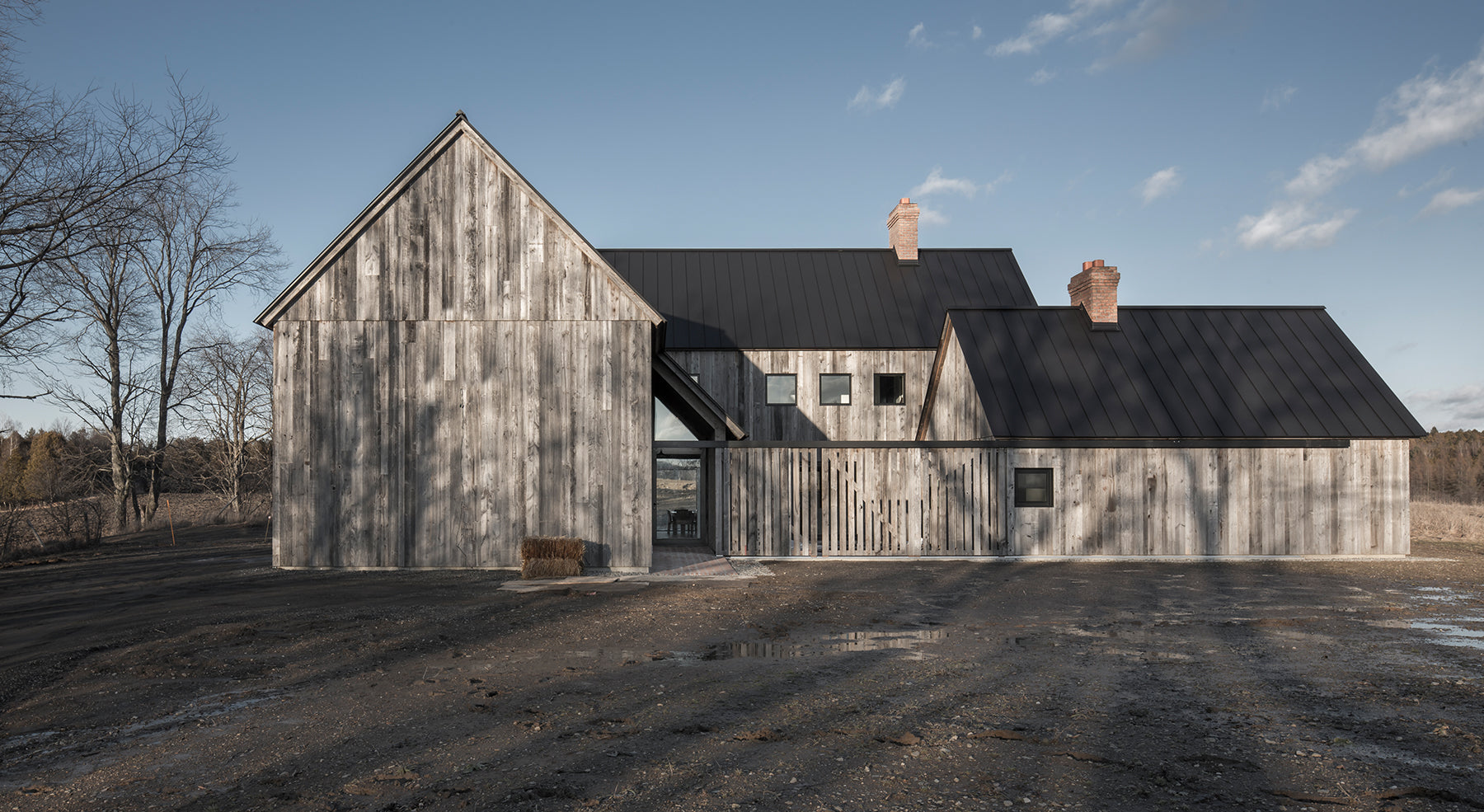 This new home in North Hatley, Quebec, takes a modern approach to the original farmhouse while still providing the comforts of a farmhouse. The homeowners' vision was to pay homage to the old barns in this area but also create a clean interior space. Rodeo reclaimed hemlock was chosen for the exterior cladding to replicate the barn look; this product is sourced from old barns and buildings throughout Ontario where it acquires a grey aged look and texture from up to a century worth of weathering on the exterior of the barns. Inside to keep in line with a more clean and modern approach, Storm European oak wide plank was used to add a sophisticated design aspect while keeping the farmhouse feel of wood plank floors.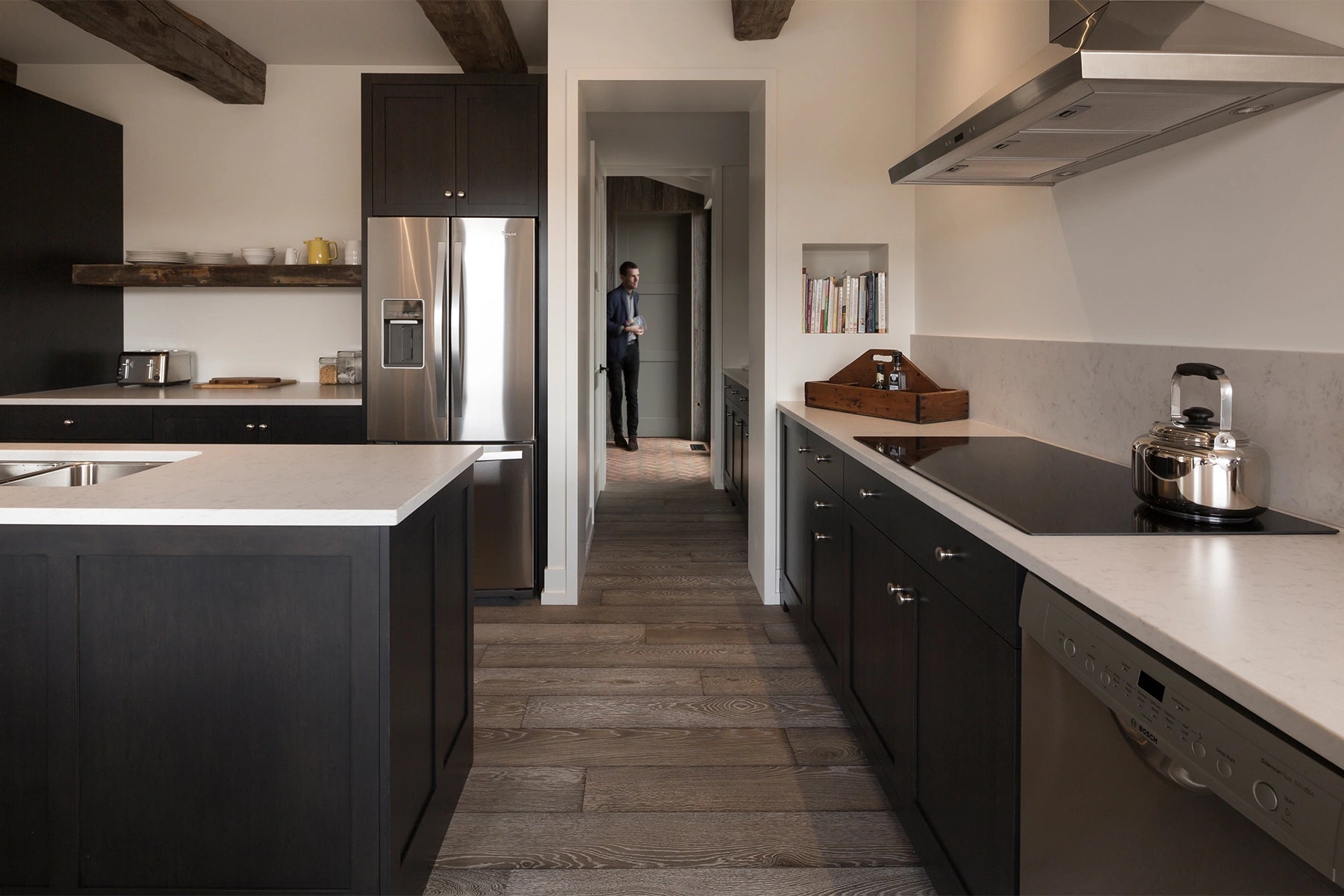 Inside is a clean, open layout with European Oak wide plank flooring throughout complimented by vintage furniture pieces that help blend the lines between modern and rustic.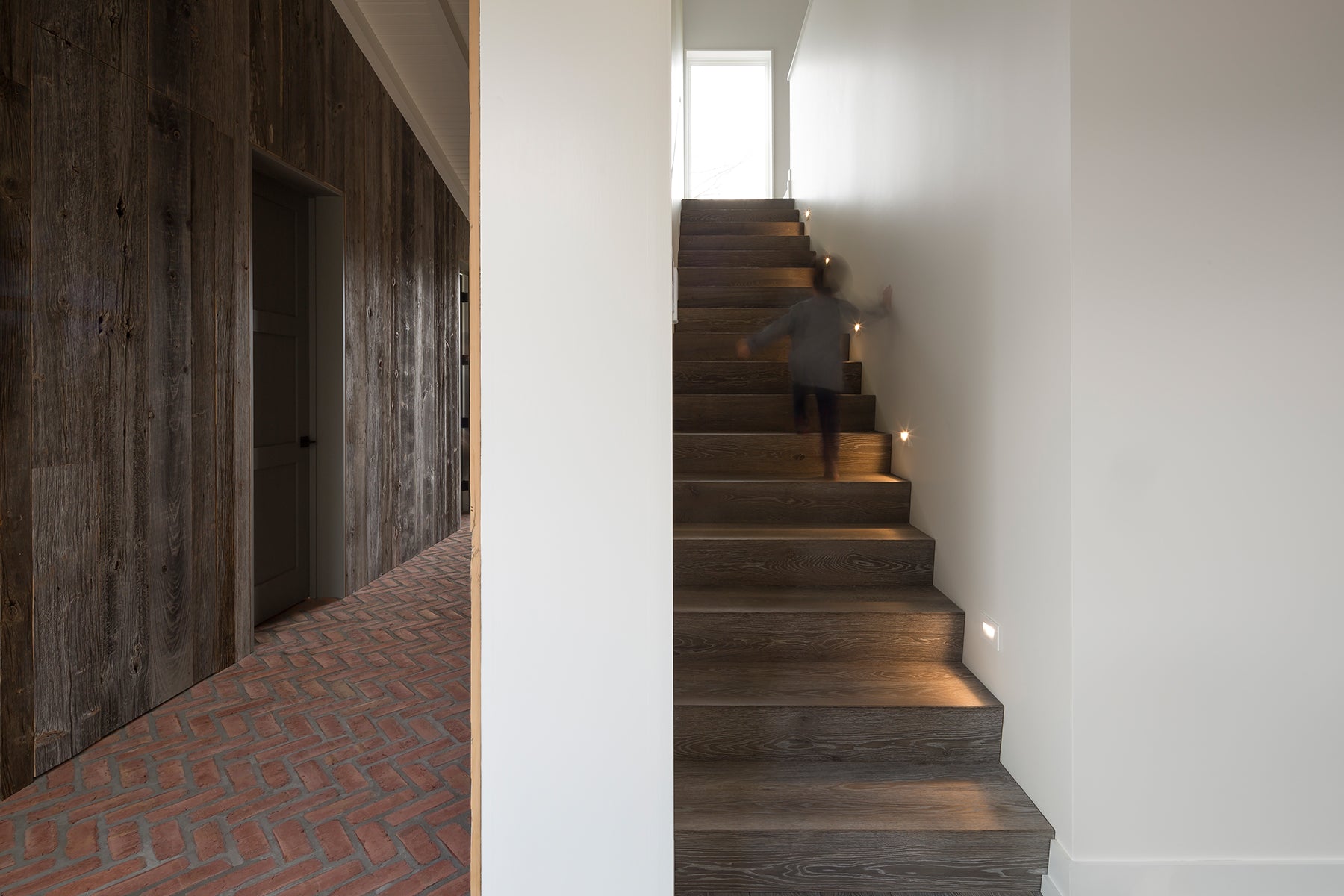 Northern Wide Plank's handcrafted stair treads were used for a perfect match to the specialty wide plank flooring.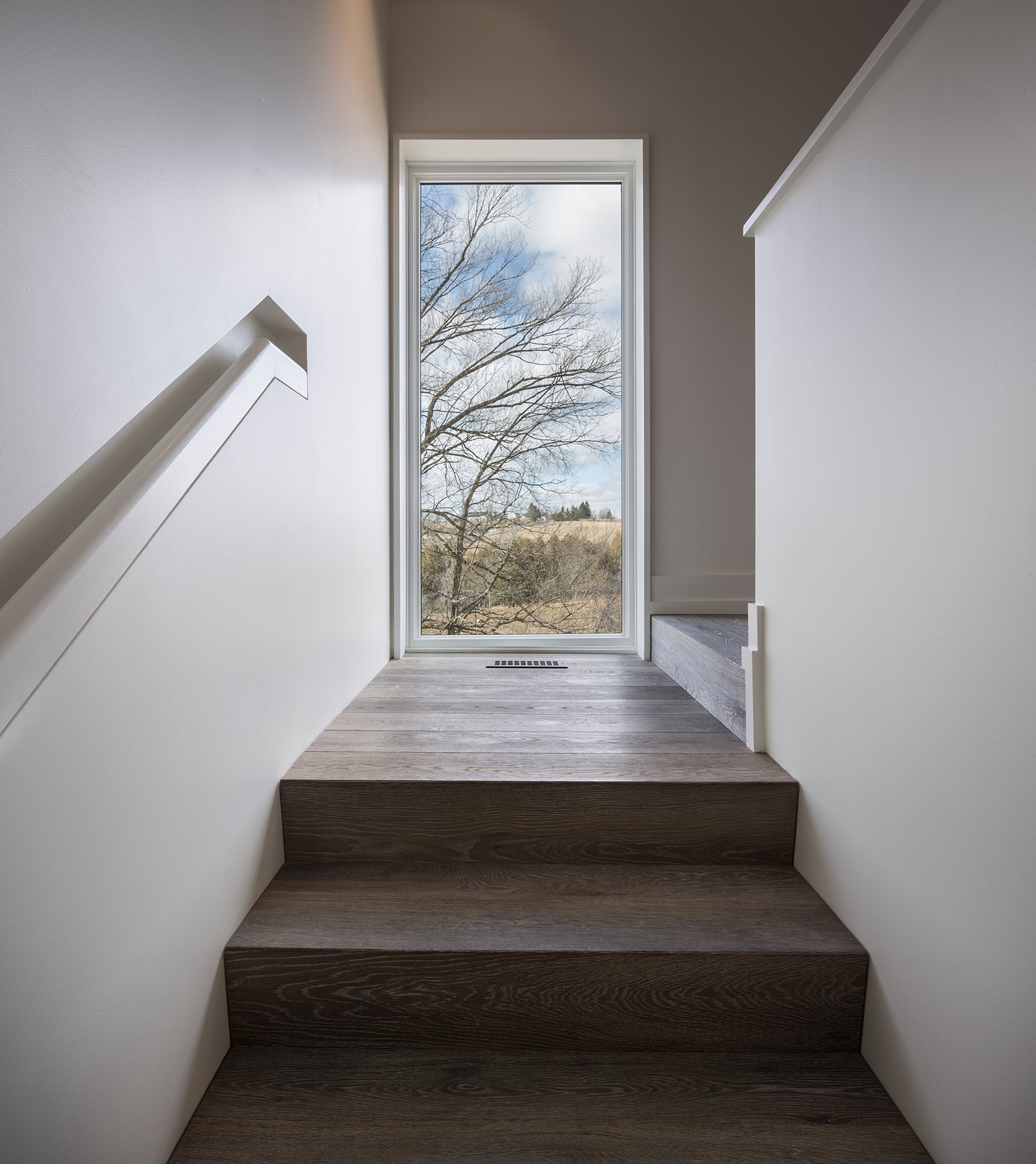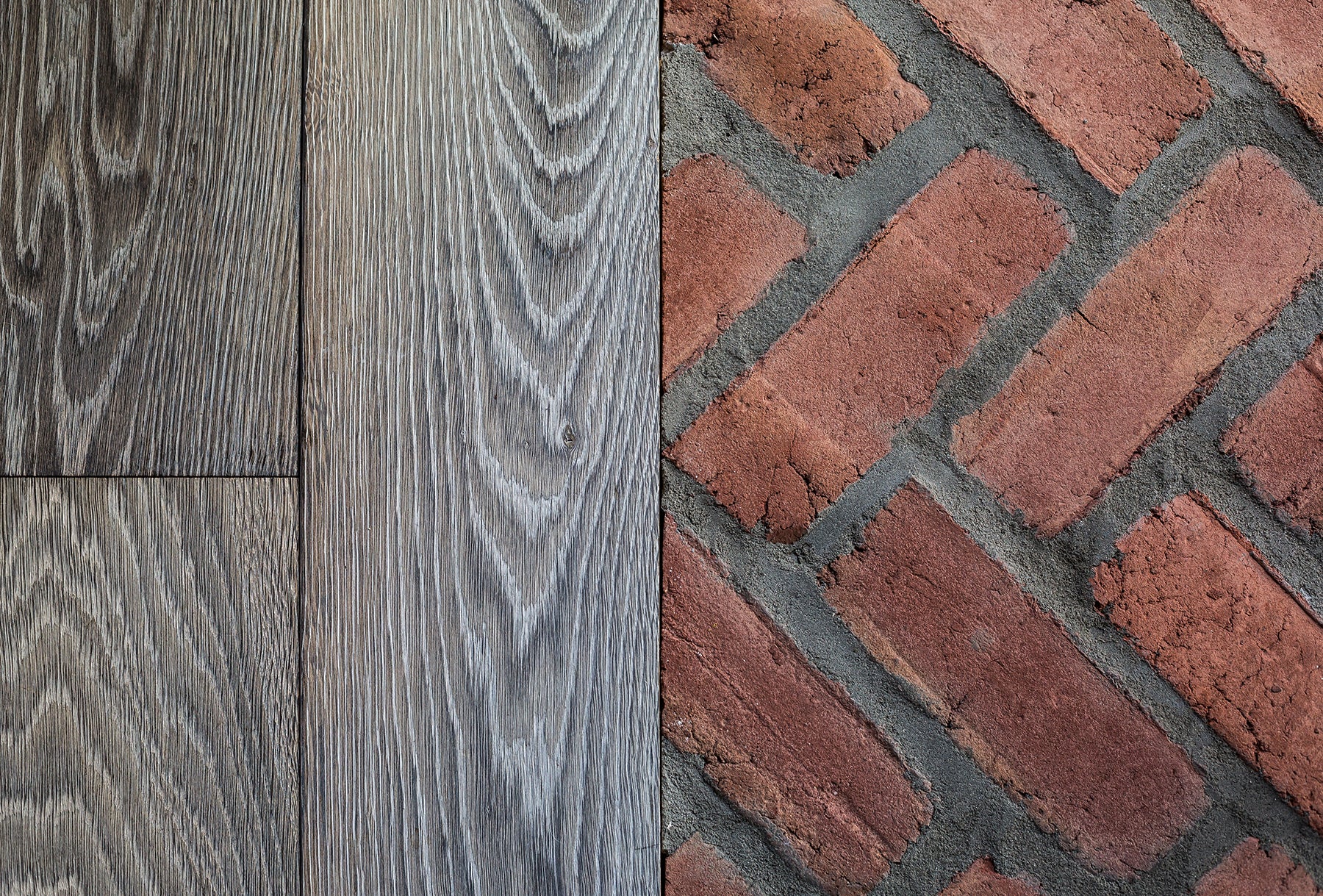 A perfect example of modern and rustic elements complimenting each other; seen here where the wide plank flooring meets the herringbone pattern brick floor of the entry way.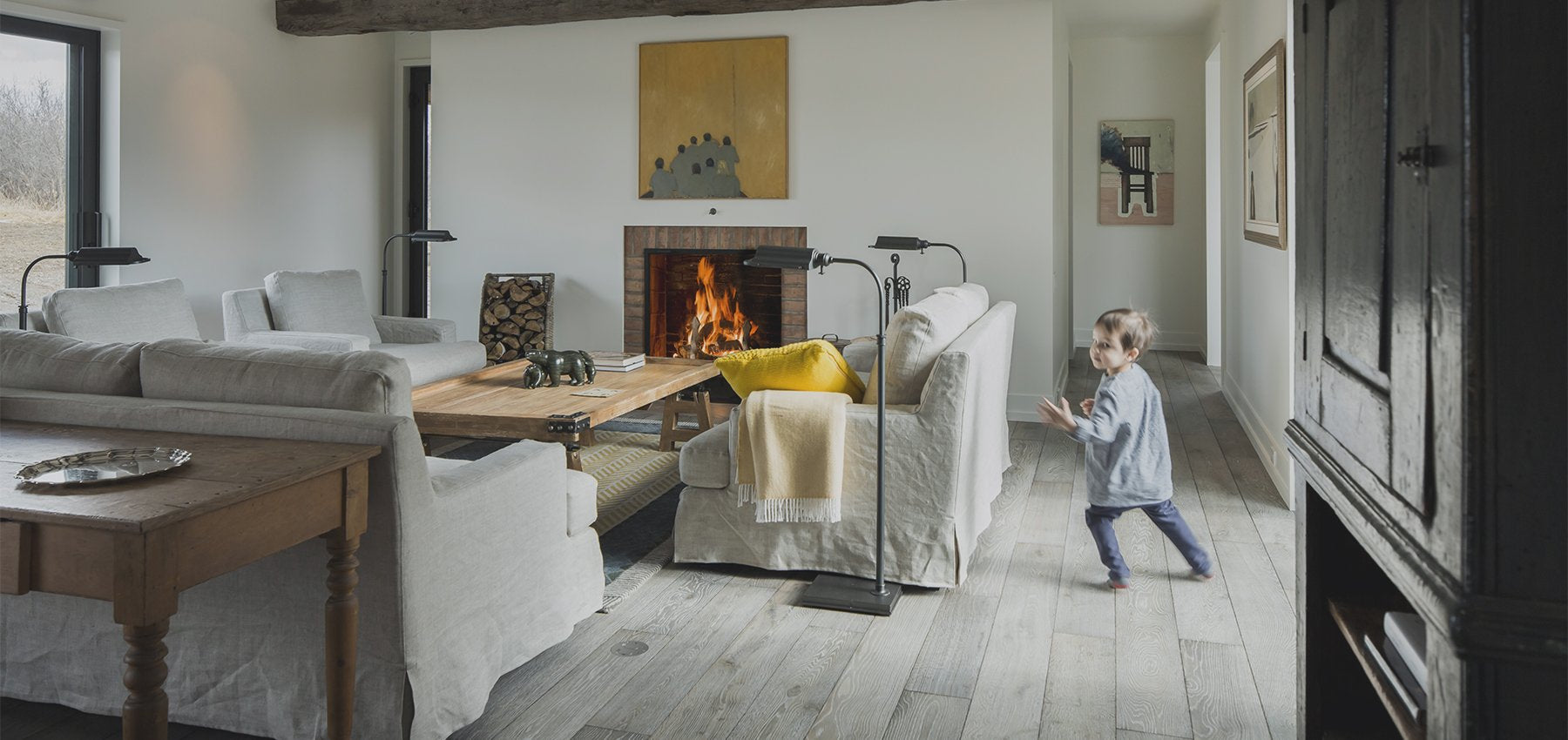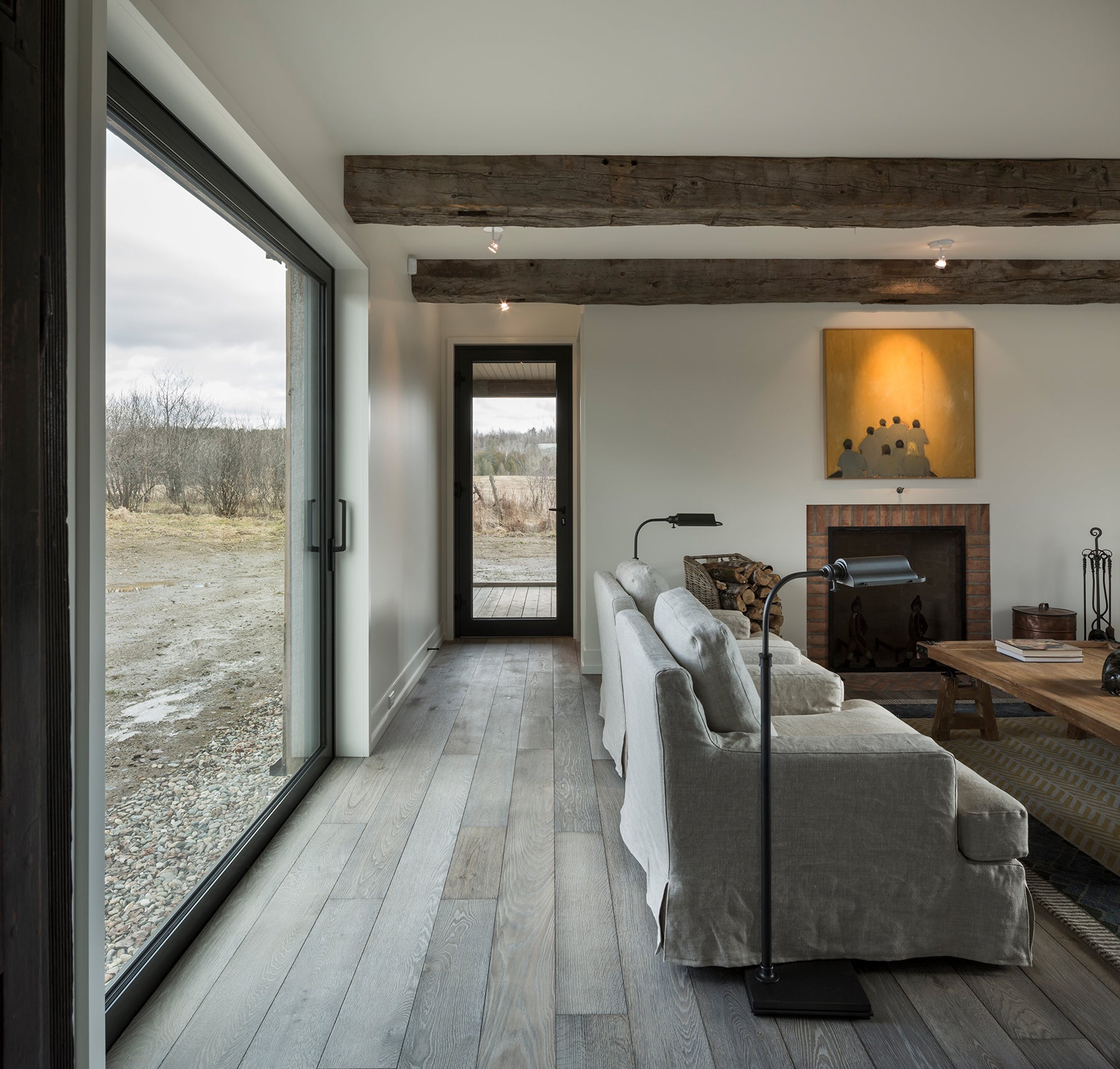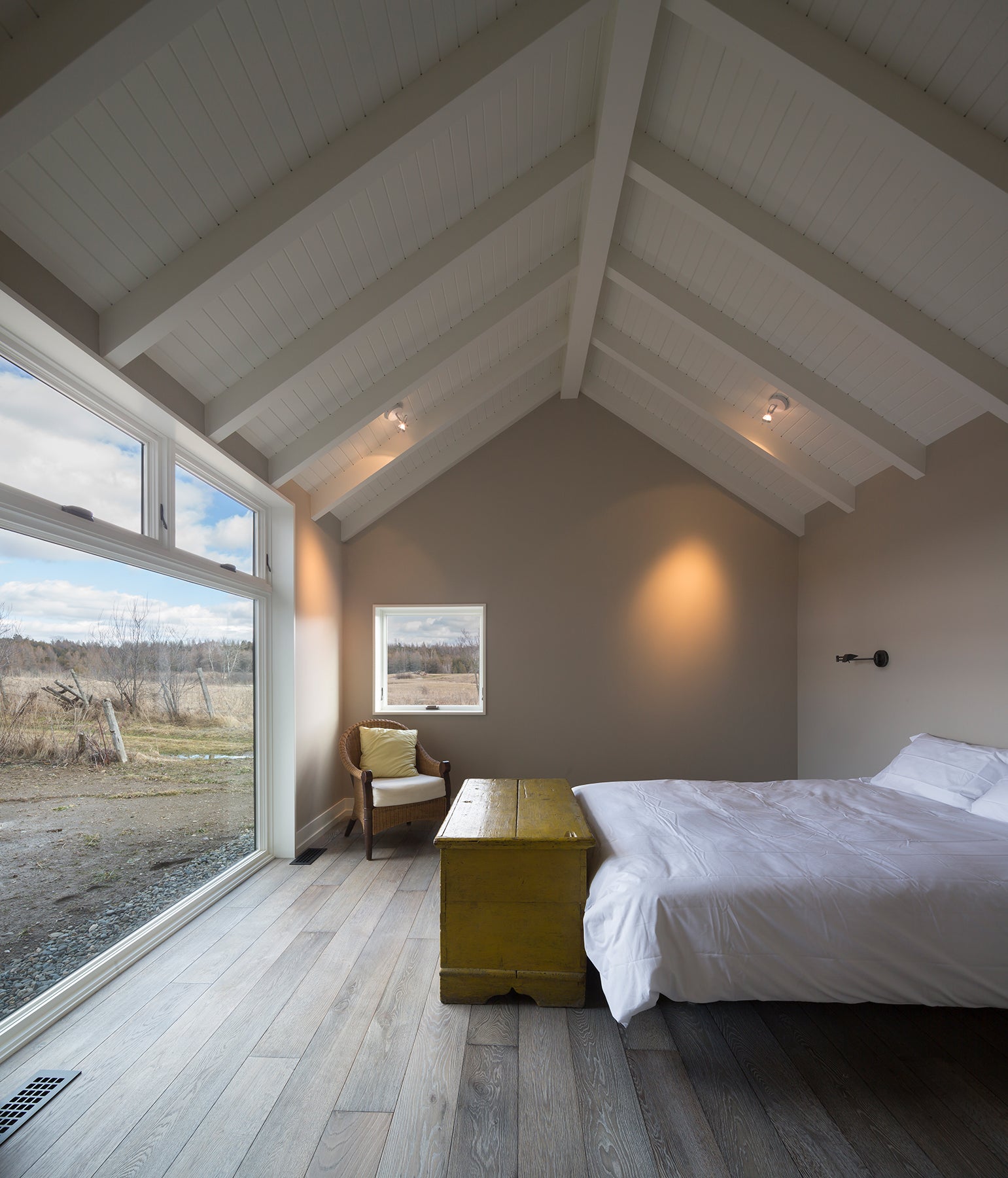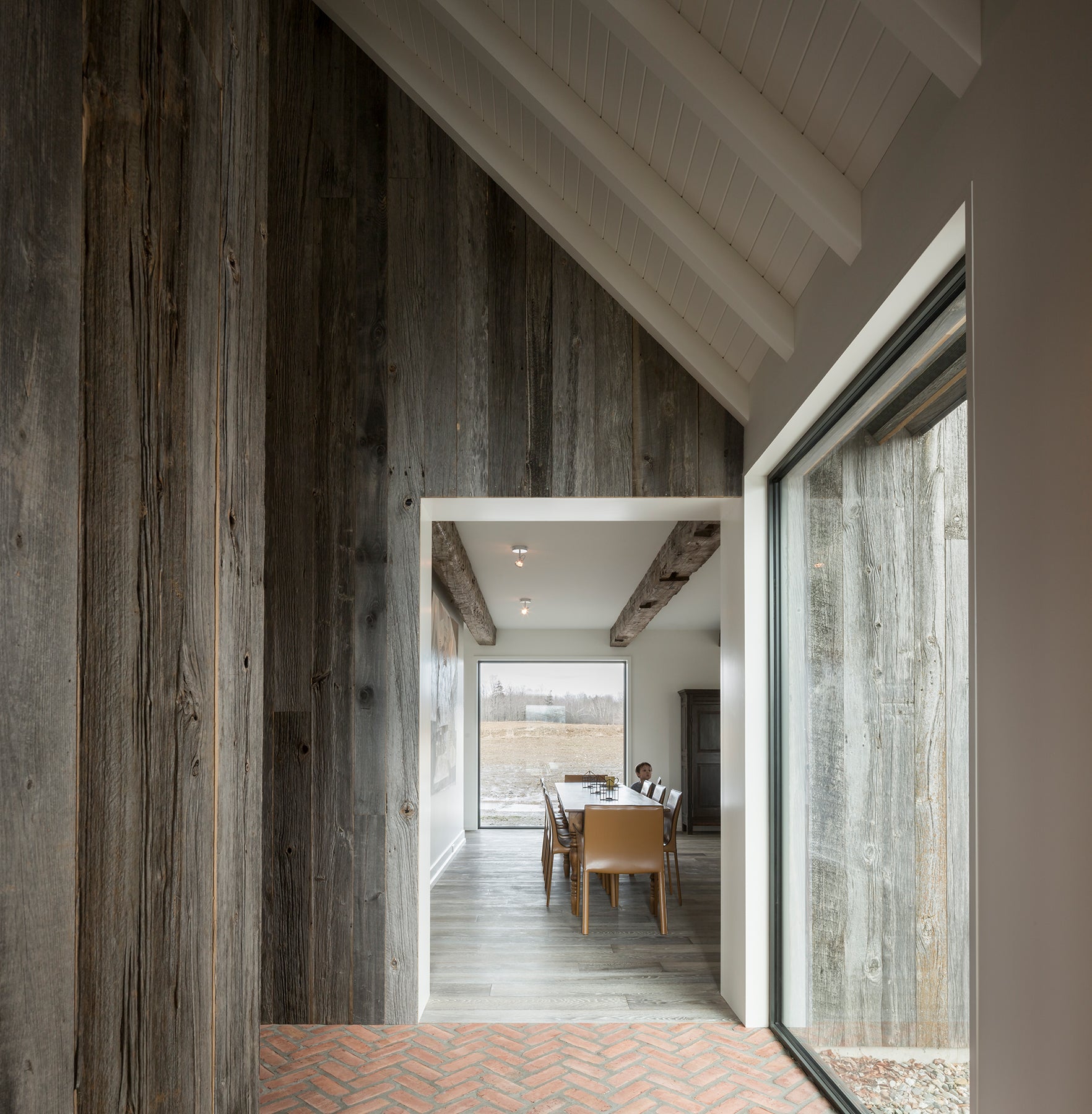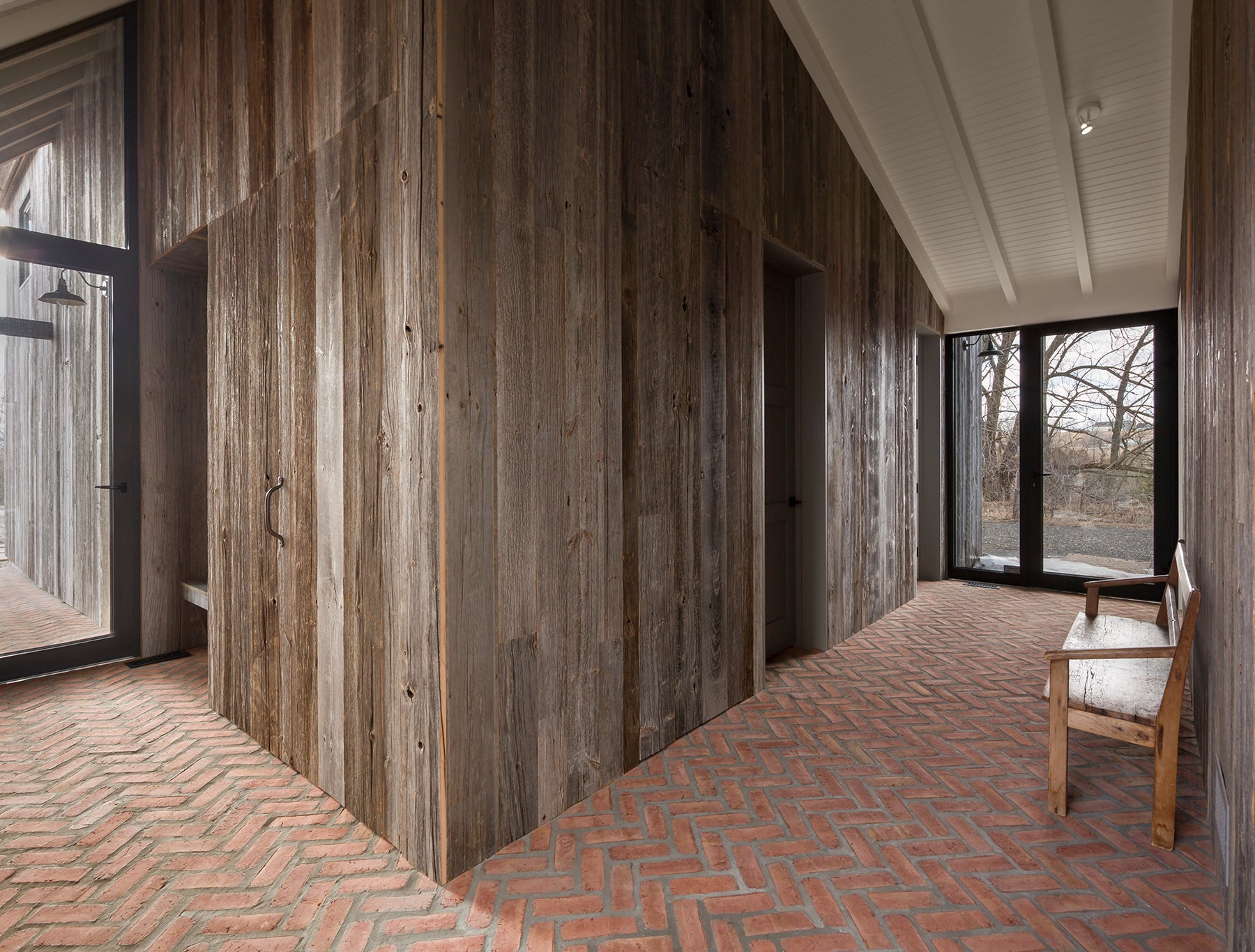 Back to Project Showcase