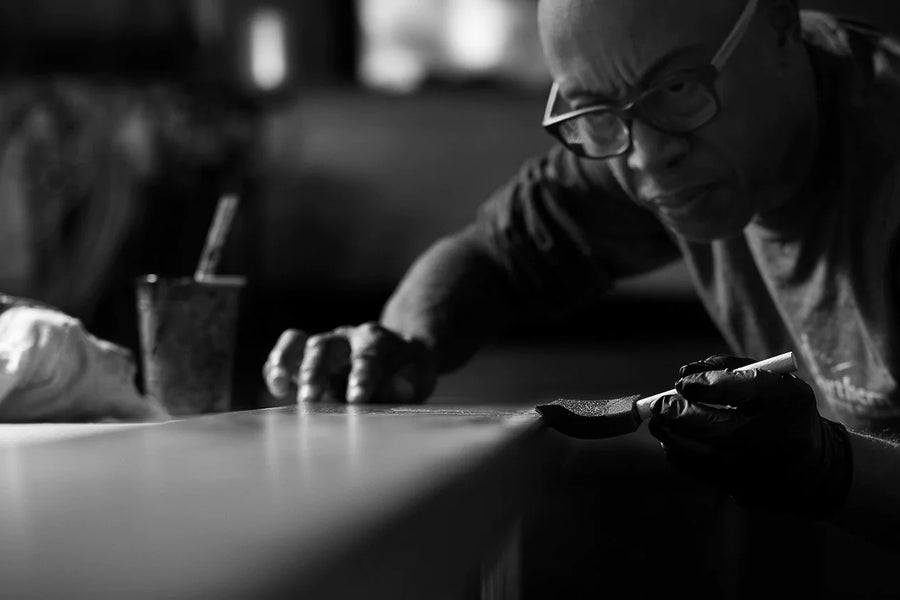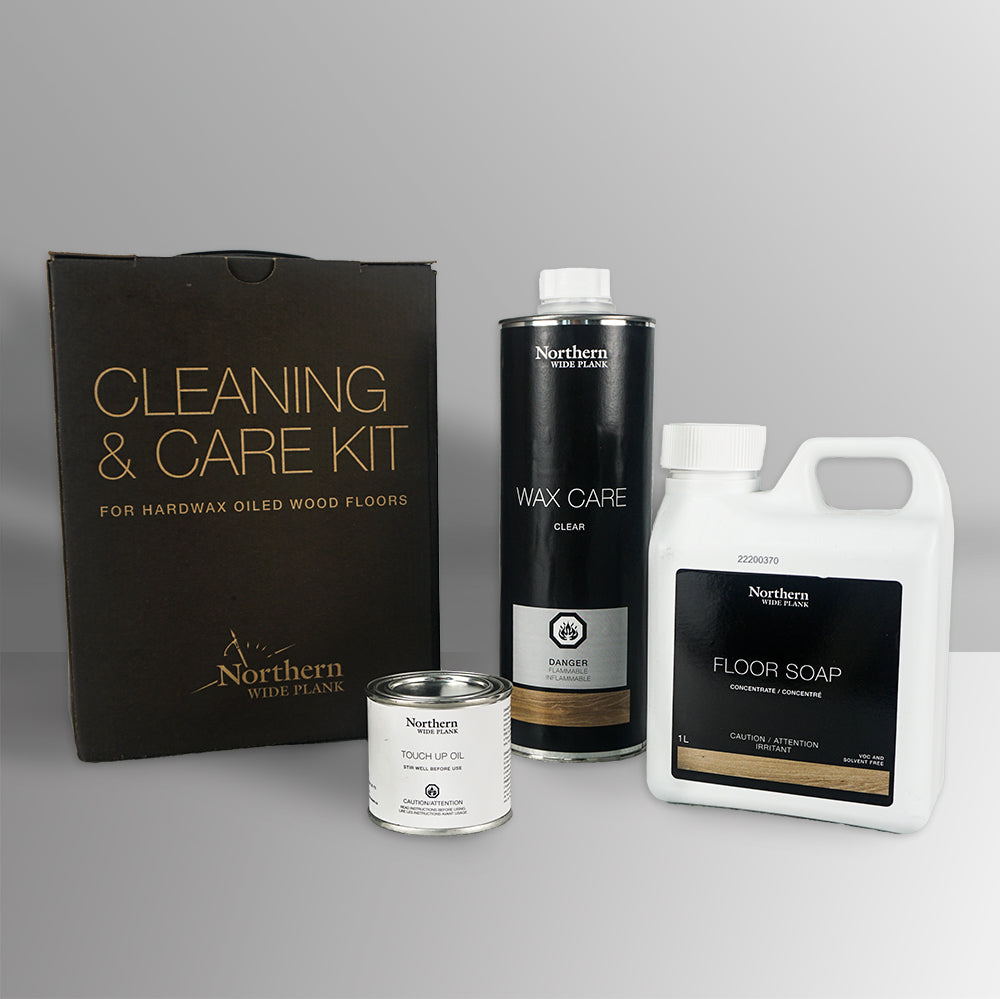 Cleaning and Care Products
GENUINE WOOD FLOORS ARE A LIVING, BREATHING MATERIAL AND JUST LIKE YOUR PHYSICAL HEALTH, A CERTAIN AMOUNT OF CARE IS KEY TO KEEPING A FLOOR IN GOOD CONDITION.

WITH PROPER CLEANING AND CARE, YOUR HARDWOOD FLOOR WILL RETAIN ITS BEAUTY AND DURABILITY FOR MANY YEARS TO COME.

NORTHERN WIDE PLANK WOOD FLOORS ARE DURABLE AND EASY TO CLEAN.
Protect Your NWP Floor From Scratches
IF YOU HAVE LIGHT WOOD FLOORS, YOU'LL NEED TO CLEAN THEM A LITTLE MORE OFTEN BECAUSE THEY ARE MORE PRONE TO WEAR.

LIGHT FLOORS NEED MORE ATTENTION

The first thing you can do for your wood floor is get a good doormat to clean and dry shoes before coming in. Ideally both in and outside the door.

Keep Sand and Gravel Outside

Put soft pads on the bottom of table and chair legs and keep an eye that they haven't fallen off. Don't use protectors made of metal as they can wear patches and scratch the floor.

Use Protective Pads on Furniture
Cleaning and Caring for your NWP Floors
Dry cleaning is the best way to clean hardwood floors, rather than wet cleaning. Vacuum regularly and occasionally use a damp, well wrung-out cloth/mop with NWPFloor Soap diluted in water. The floor should dry within a minute if you've used the right amount of water.

Cleaning Hardwood Floors

Remove marks as soon as possible. Use either NWP Floor Soap and water or NWPLiquid Wax for more difficult stains. Please read our tips for removing difficult stains on page 5 in our Maintenance & Care Guide. Avoid cleaning fluids containing ammonia or other strong cleaning chemicals.

Removing Marks

Hardwax Oiled floors perform best when maintained and cared for properly as outlined in our Maintenance & Care Guide. Floors can be freshened up when the wood floor becomes hard to clean or if the surface gets scratched or dull. To freshen the wood floor surface: Use NWP Liquid Wax after the floors have been thoroughly cleaned and dry.

Wood Floor Maintenance
How to clean and care for your NWP hardwax wood floor
The cleaning and care of your specialty wide plank floor is essential to maintaining its' richness and natural beauty. Watch the video for an easy guide to wash your Hardwax Oiled wood floor.
PERIODICLLY REFRESHING YOUR HARDWAX OILED WOOD FLOOR
Liquid wax cleaner is the ultimate solution for touching up scuff marks, preventing stains and refreshing areas that experience heavy traffic.