Iconic
Moraine
As a client, you expect the flexibility to build on your own personal vision. Due to its great receptivity to many different colour pigment treatments and finishing techniques, Northern Wide Plank White Oak offers the canvas for you to do just that. A slow-growth hardwood, White Oak has the versatility to achieve virtually any effect you could wish for - from the traditional to the avant-garde.
A beautiful dark black with a brushed surface highlights the grain.
Manufactured
Made in Canada
Origin
North Eastern/Central USA
Construction
WBP Baltic Birch Plywood
Grade Options
Available in Character or Select
Finish
Hardwax Oil (UV Cured)
Thickness
20 mm (3/4") with 6 mm wear layer*
Plank Widths
178 mm / 229 mm / 280 mm (7" / 9" / 11")
Plank Lengths
914 MM - 3581 MM (36" - 141")**
Colour Variation
V1 - Slight Variation
Spec Notes
*Top layer thickness is measured before the finishing process. Processes such as planing will affect the overall thickness. 
**Nominal Lengths Measured Prior To Finishing. Average Lengths are 6' - 7'.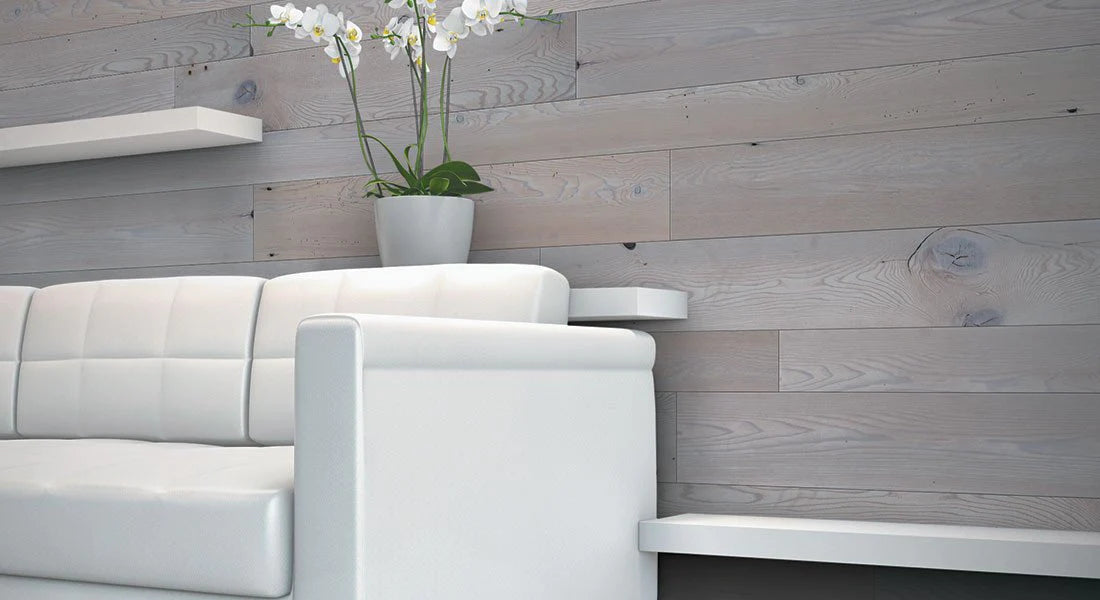 WALL CLADDING COLLECTION
The Panoramic collection of wall cladding is curated from a variety of sources including old barns and vintage buildings in Canada and the United states, as well as Europe for the new woods feature of the collection.
FLOOR SHOP CARE
A CANADIAN MANUFACTURER OF SPECIALTY WOOD FLOORING DESIGNED AND CRAFTED TO INSPIRE THE CREATION OF BEAUTIFUL SPACES
Choosing a selection results in a full page refresh.
We're glad you like it!
Create an account or login if you already have one. Save your favorites so you can view them on other devices.