Kalāheo Island Oasis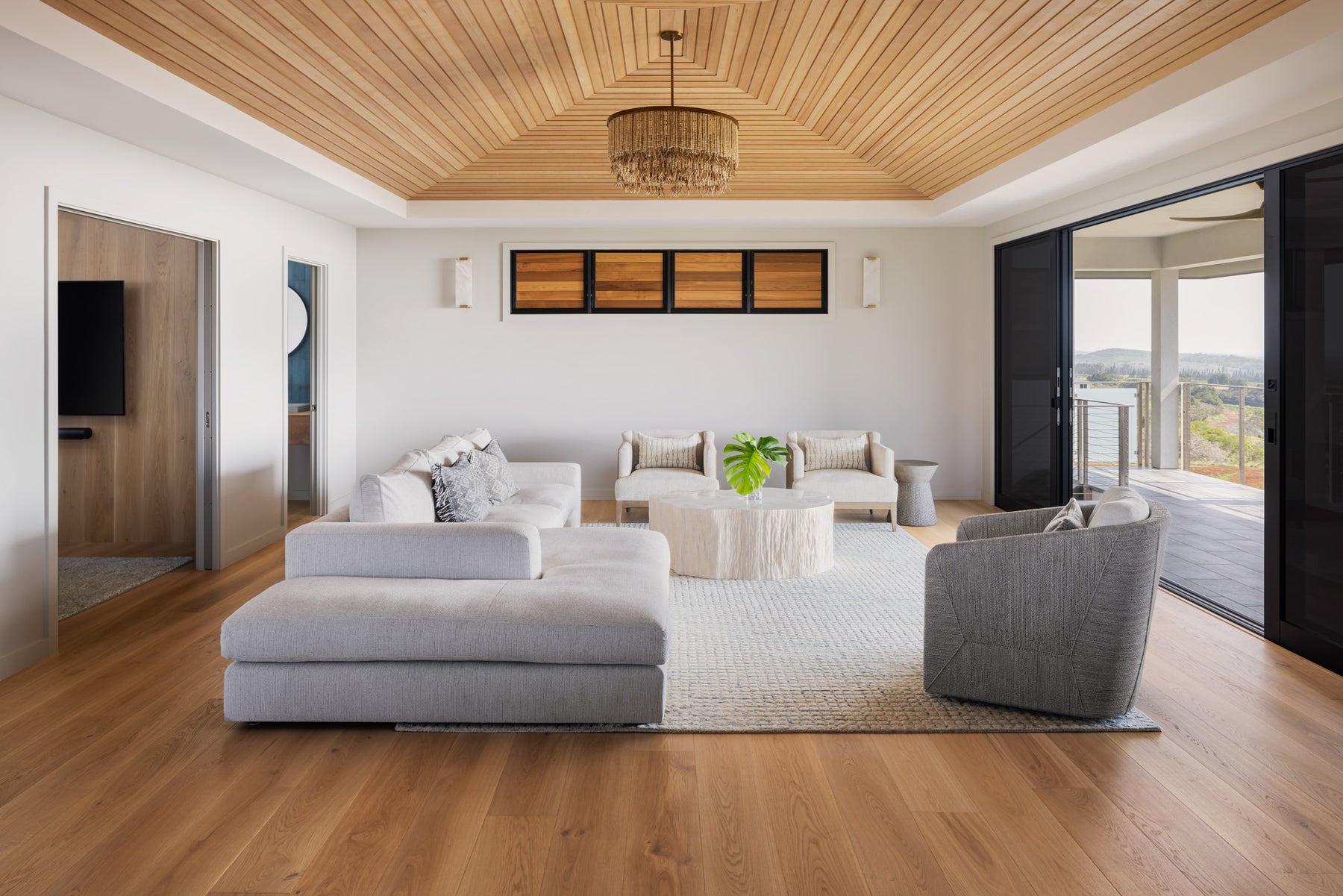 "To some Kaua'i is a jewel in the Hawaiian Islands that brings a special magic and countless memories for those who have traveled to Hawaii." Lisa Berry, Designer/Homeowner
ARCHITECT
Design Consultants/Lisa Berry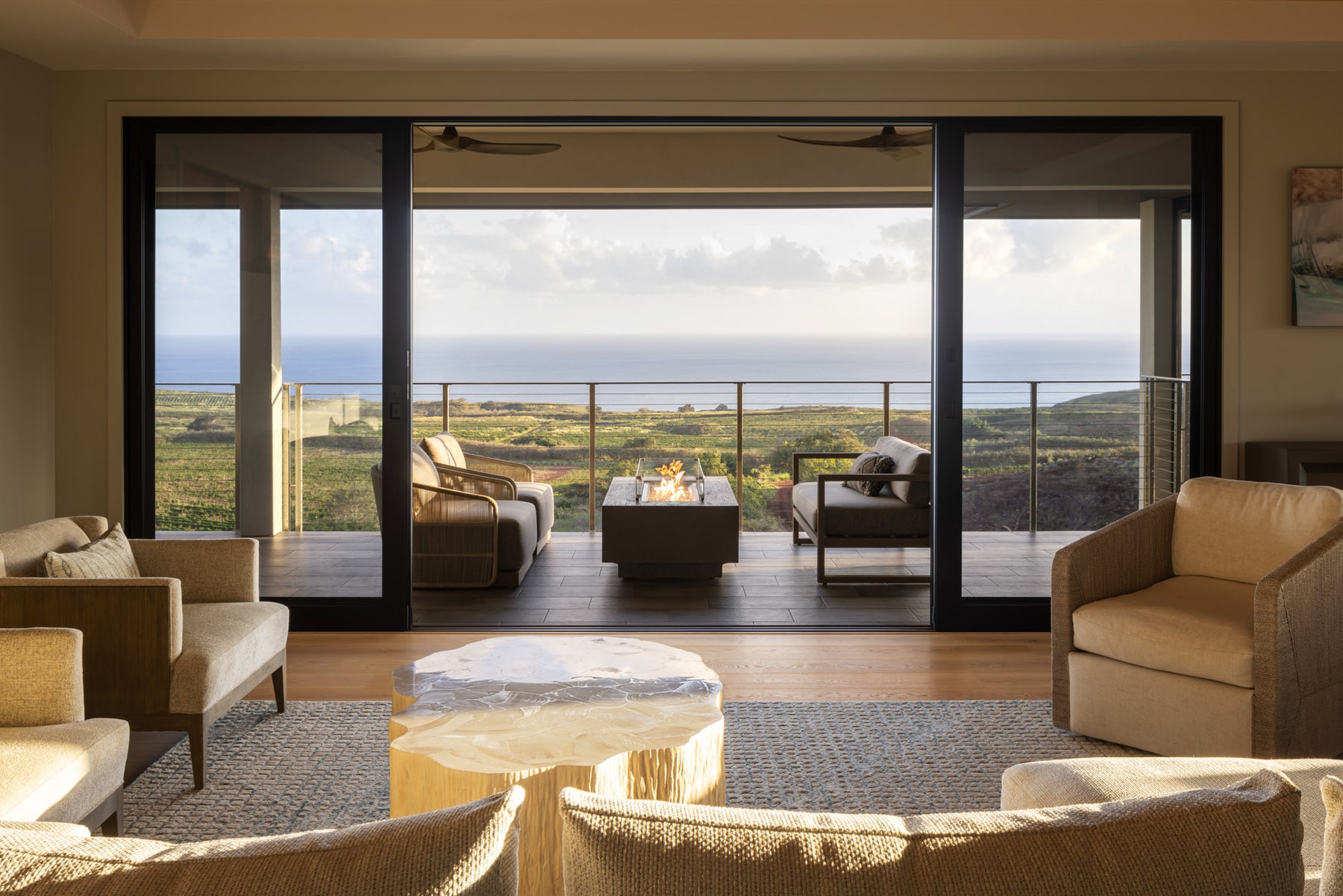 In a myriad of ways, Kalāheo Island Oasis is a backdrop for the island itself. Interior colours are intentionally muted to bring out the azure waters and tropical vibrance occurring out of doors - from every imaginable angle. Incorporating sleek lines, layered lighting, and the occasional bold flourish, the design is a contemporary portrayal of a traditional island home. For homeowner and designer, Lisa Berry, the flooring experience was unparalleled. "The personalized customer service, unmatched product quality, and customized finishes made working with Northern Wide Plank an obvious choice. We are confident New Haven, Engineered European Oak hardwood floors will age beautifully, weather the island elements, and remain a centerpiece of our island home for years to come."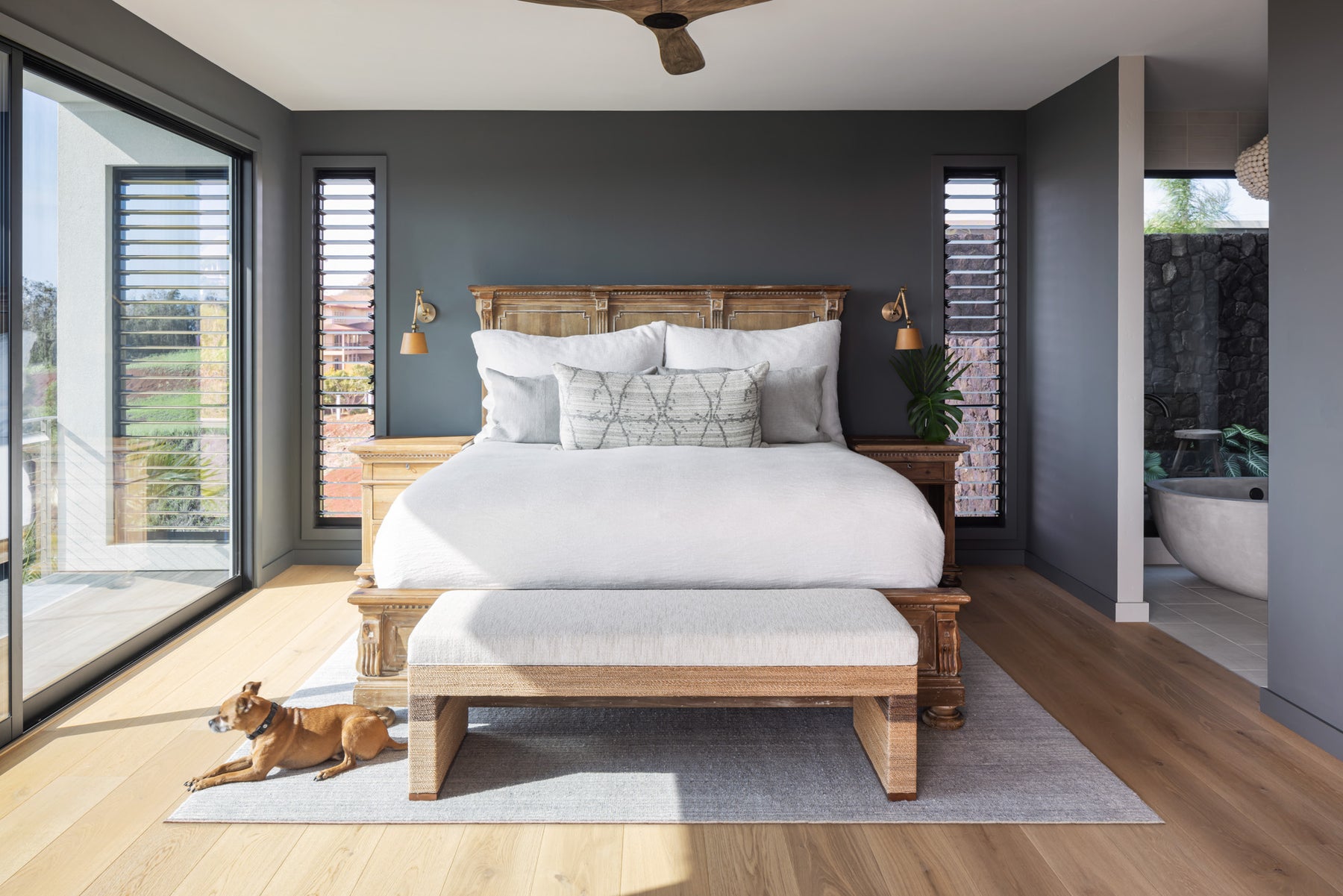 Working in collaboration with design consultants, the homeowner's vision pairs organic materiality with island function. Custom louver windows control and maximize airflow across living areas, while extended soffits protect the lanais from trade winds and driving rains. An exterior staircase allows for seamless flow between indoor and outdoor environments, creating a fluidity that merges the two spaces with a tangible balance of utility and comfort.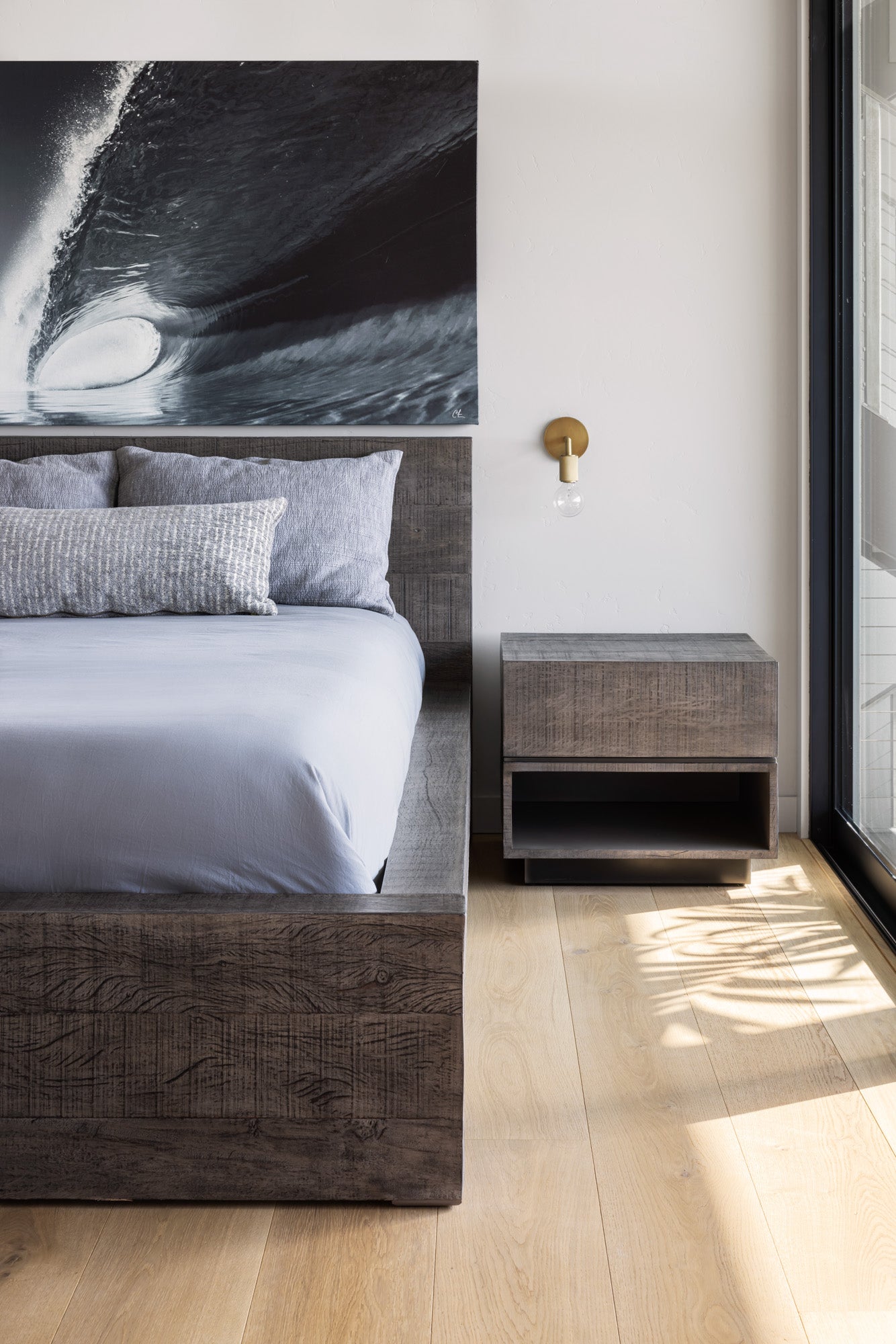 Materials were given the same thoughtful consideration. Organic textures with layers of neutral tonality create a relaxed, elegant purity. In keeping with the minimalist theme, New Haven handcrafted European Oak planks were selected for their warmth, simplicity, and performance under the rigors of family life. Highlighted by expressive knots and a subtly distressed finish, the richly textured hardwoods balance the cool, organic elements flowing through the home. From various vantage points, the planks serve as a foreground for island vegetation and the ocean in the distance. The effect is as mesmerizing as the trade winds that breeze in and out of the home throughout the day.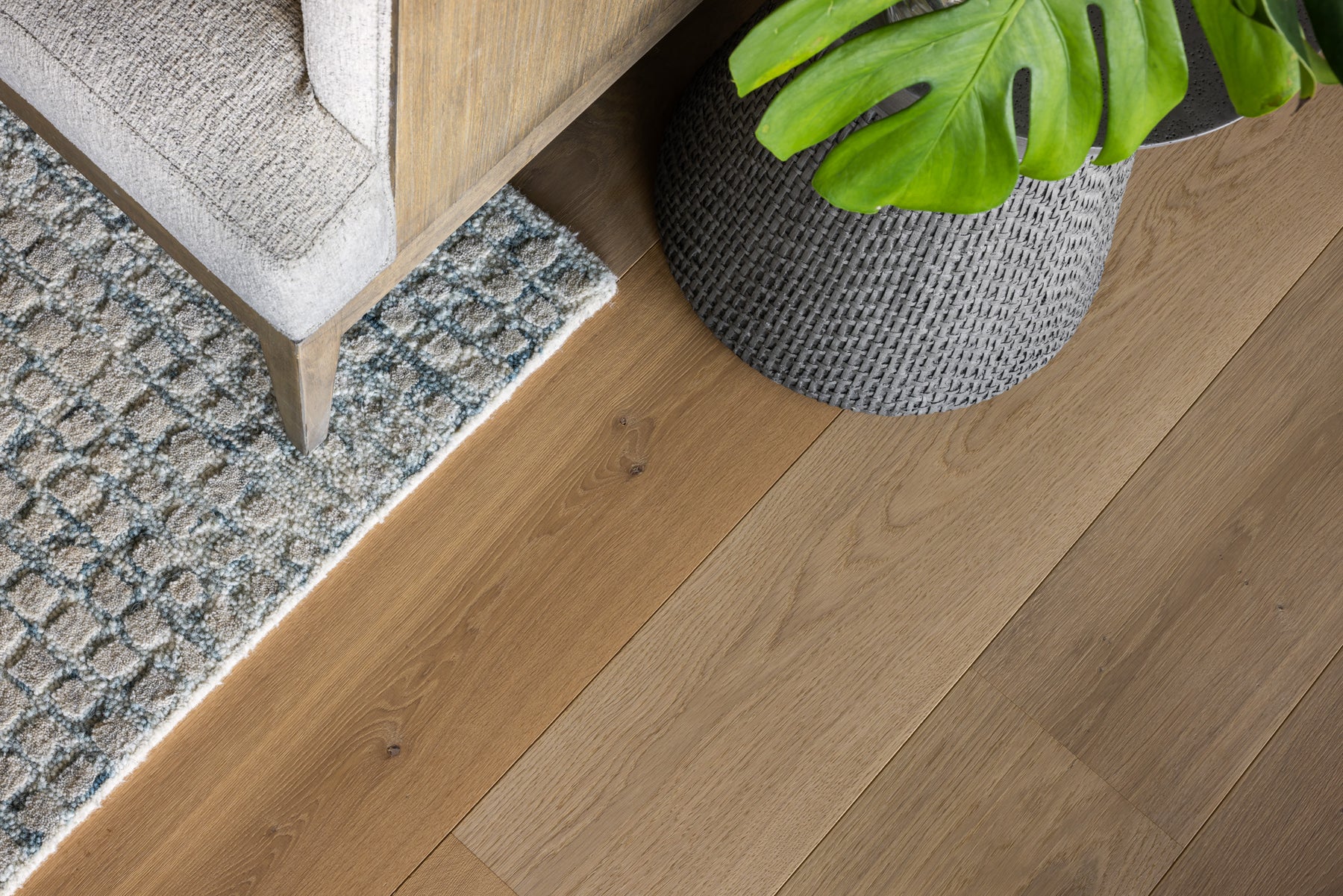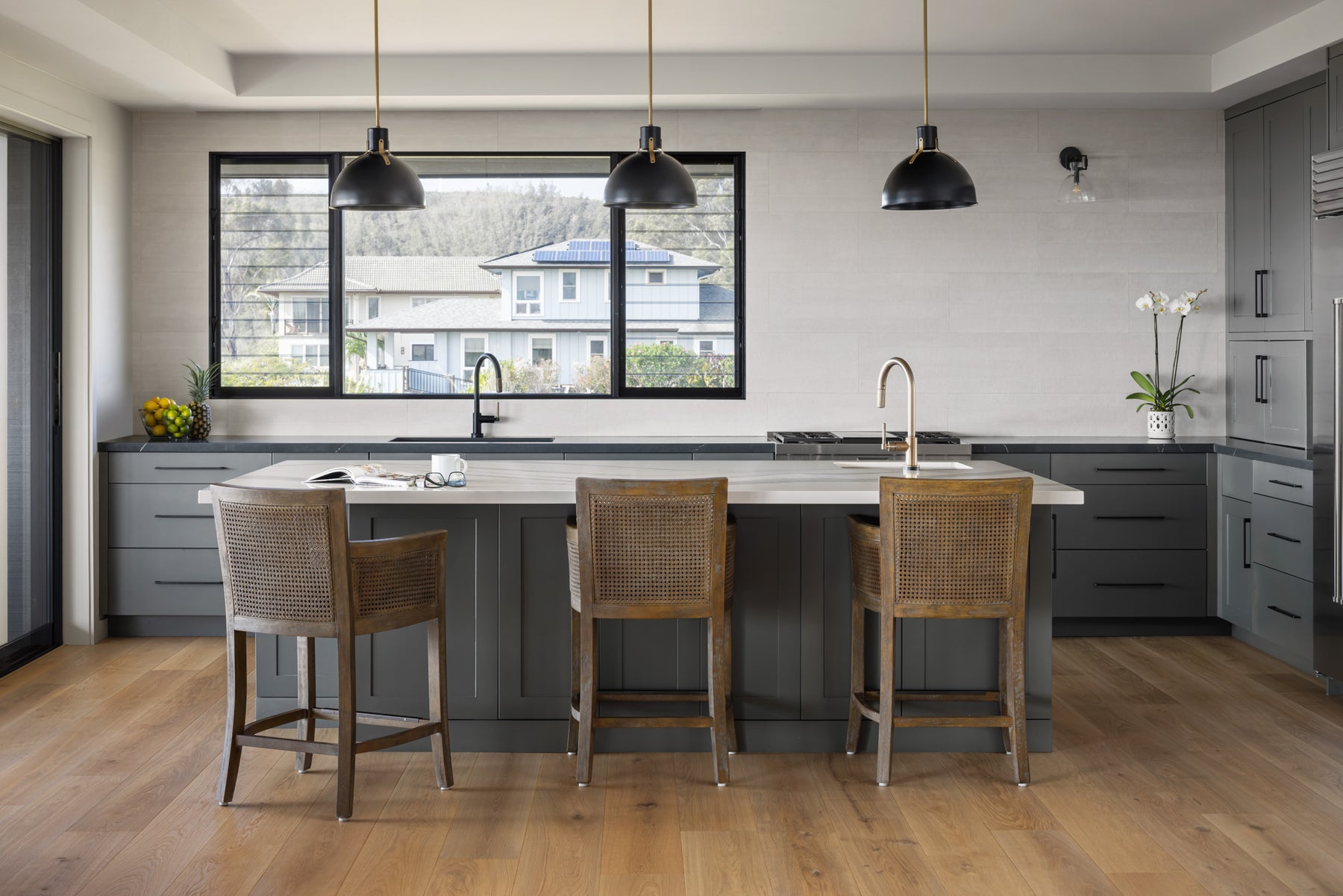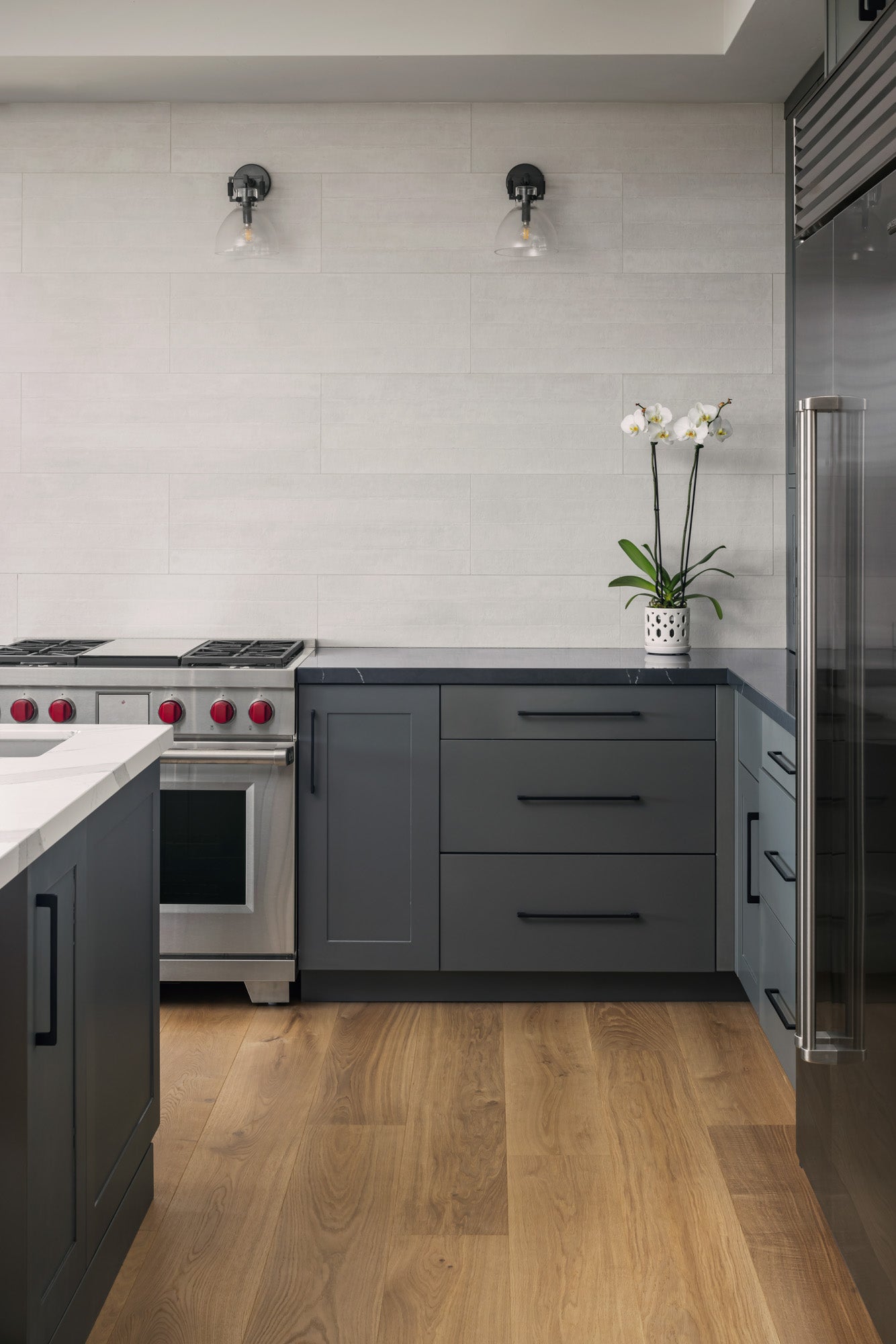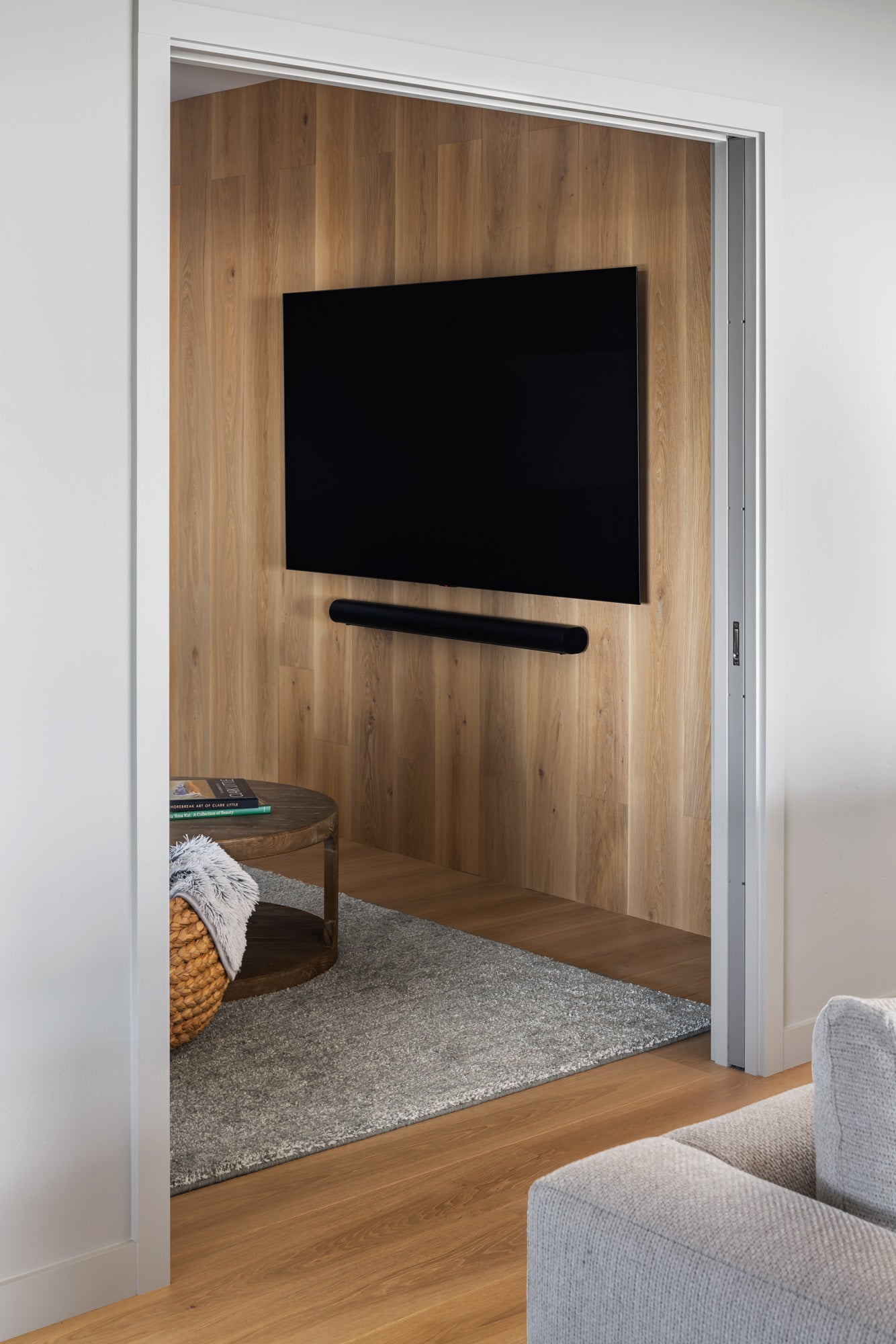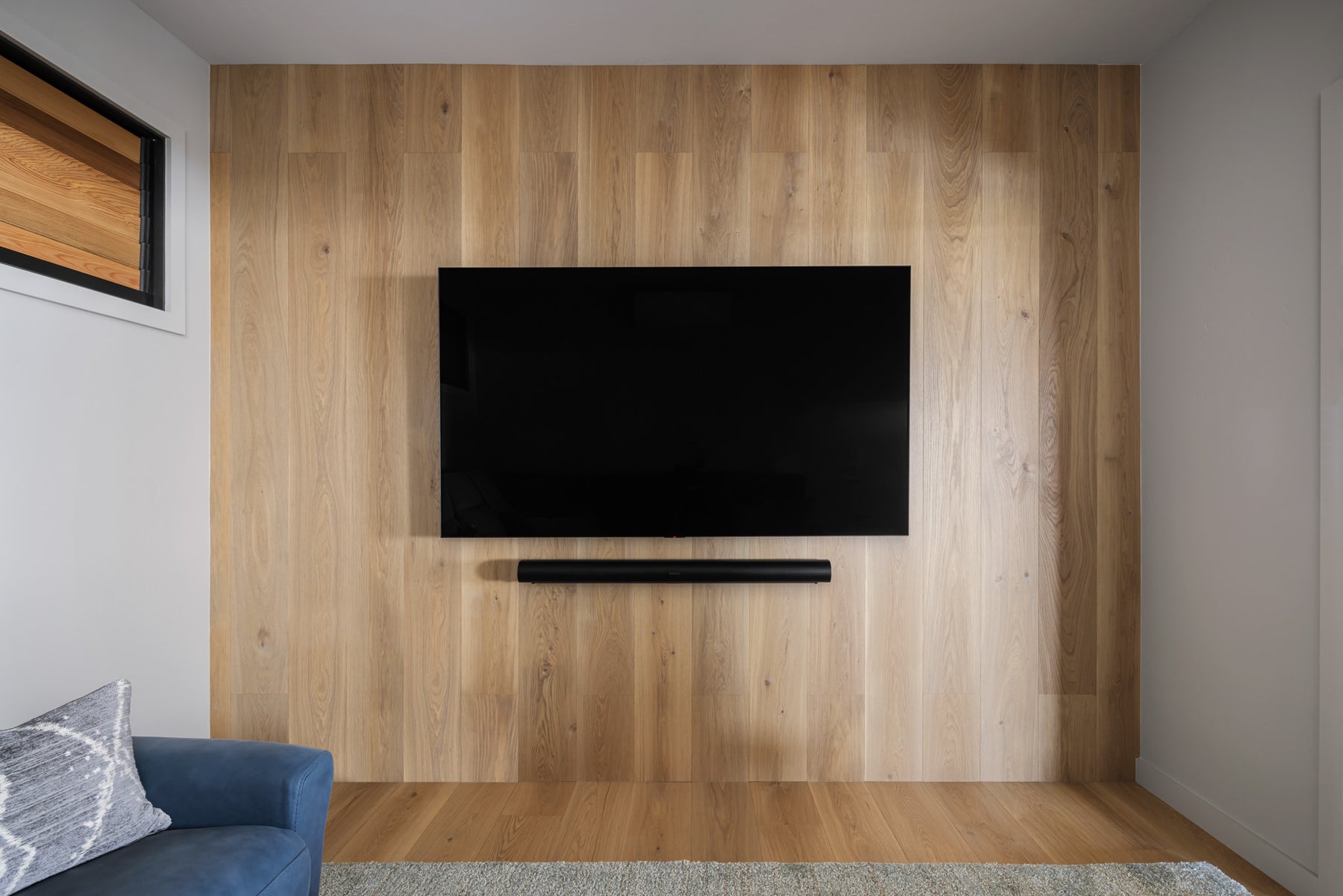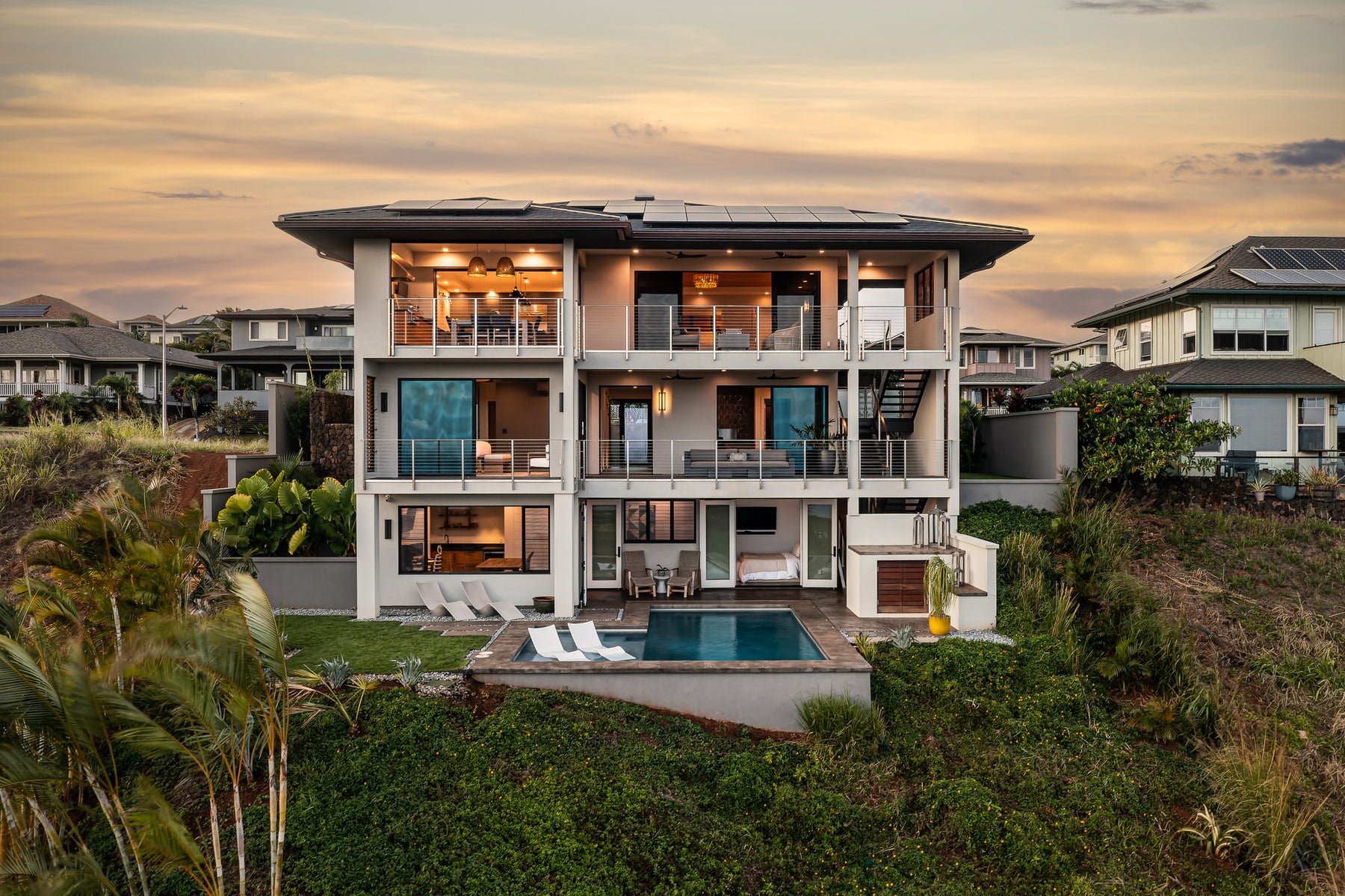 Back to Project Showcase