Luxury in the Laurentians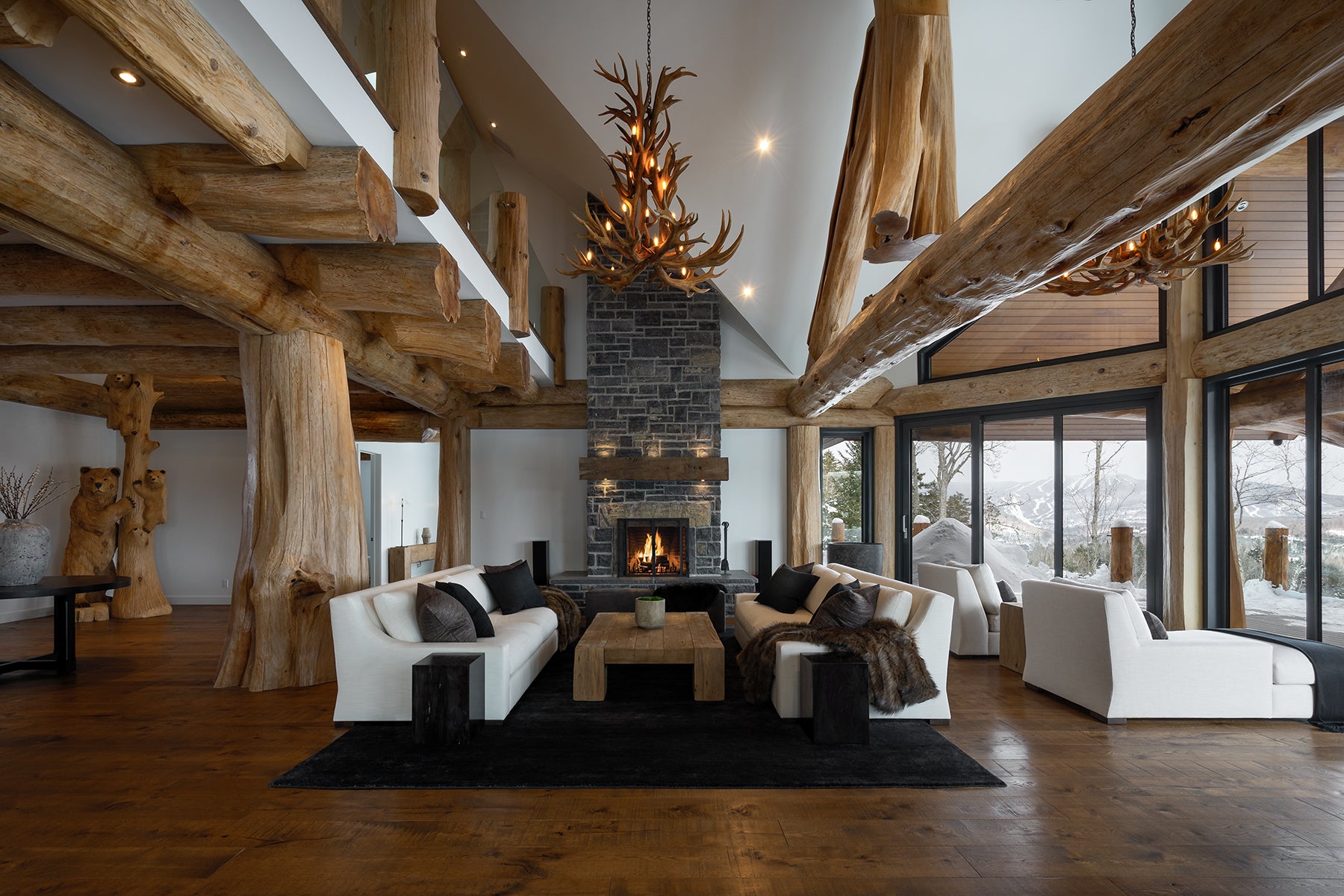 Inspired by the HGTV phenomenon, Timber Kings, the owners of this luxurious lodge in the Laurentian Hills sought to design a one-of-a-kind cedar cabin not found in their native UK. They chose Quebec's Mont Tremblant as the backdrop for an adventurously modern take on pioneer life.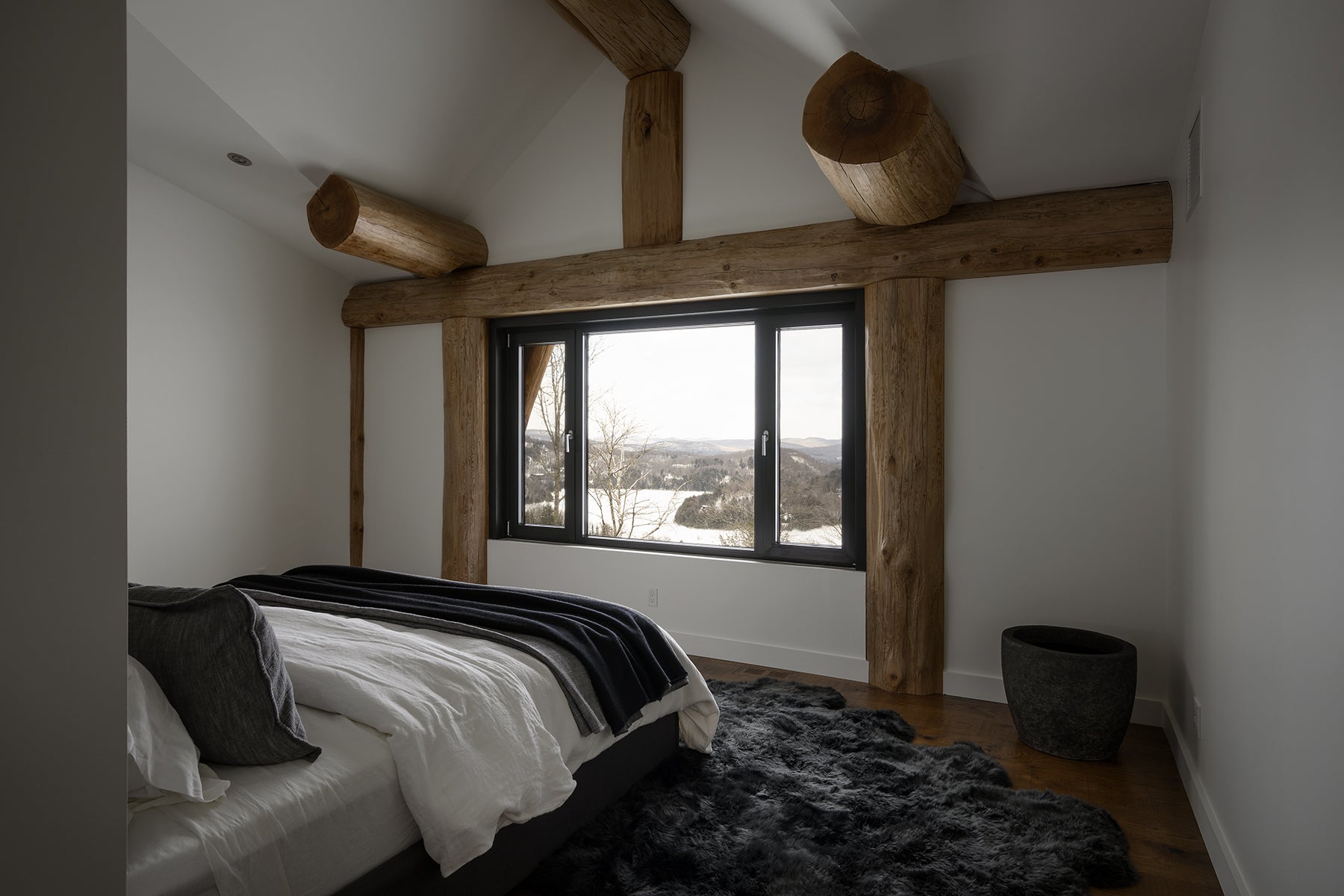 It is a scene that simply cannot be duplicated: breathtaking views of Lac Desmarais, Mont Tremblant, and the deep forests surrounding the Laurentian mountain range.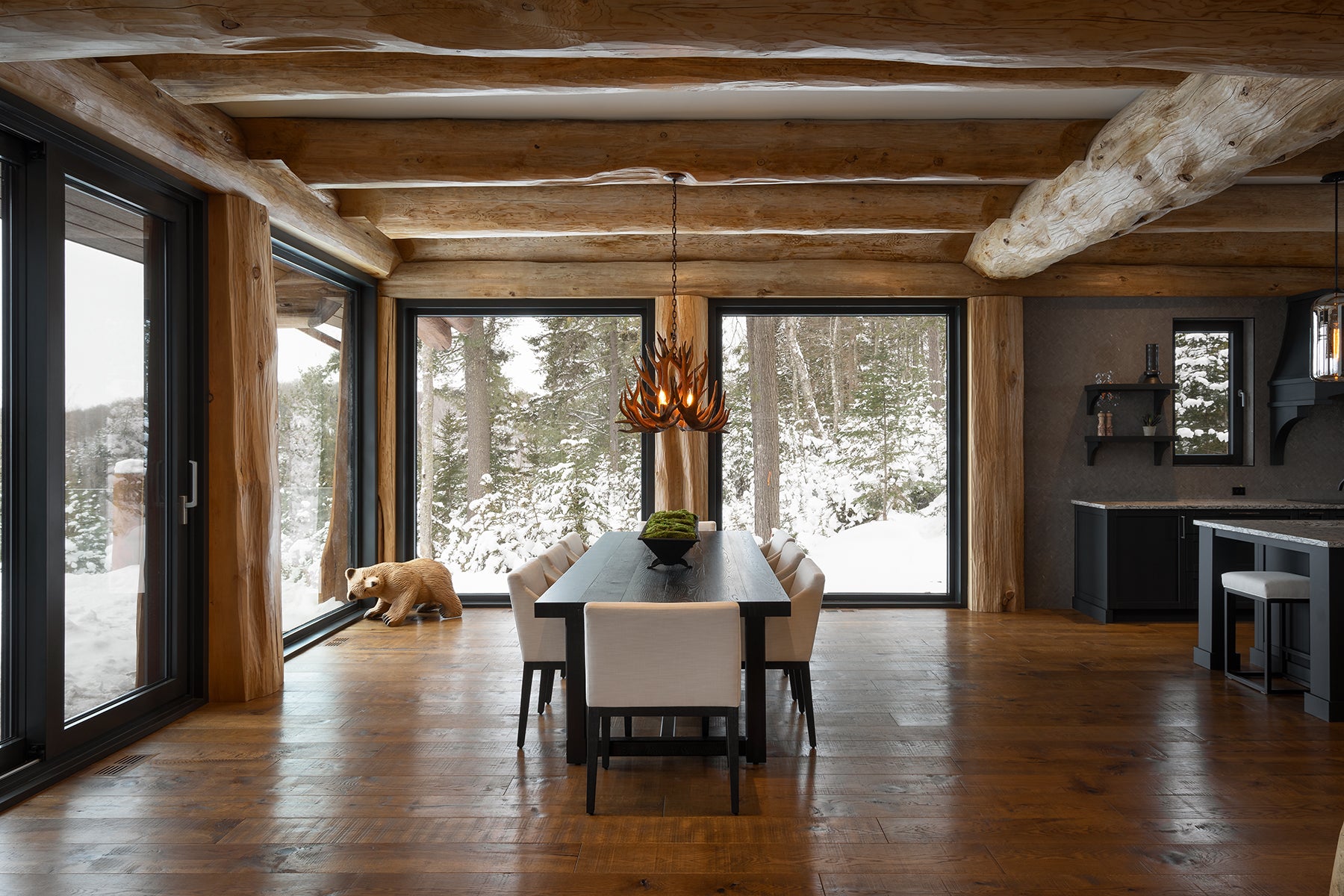 The confluence of natural elements made the choice of flooring pivotal. With its burnished brown tonality and rough-hewn bandsaw markings, Eldorado North American engineered white oak planks were considered the coup de coeur or "heart stroke."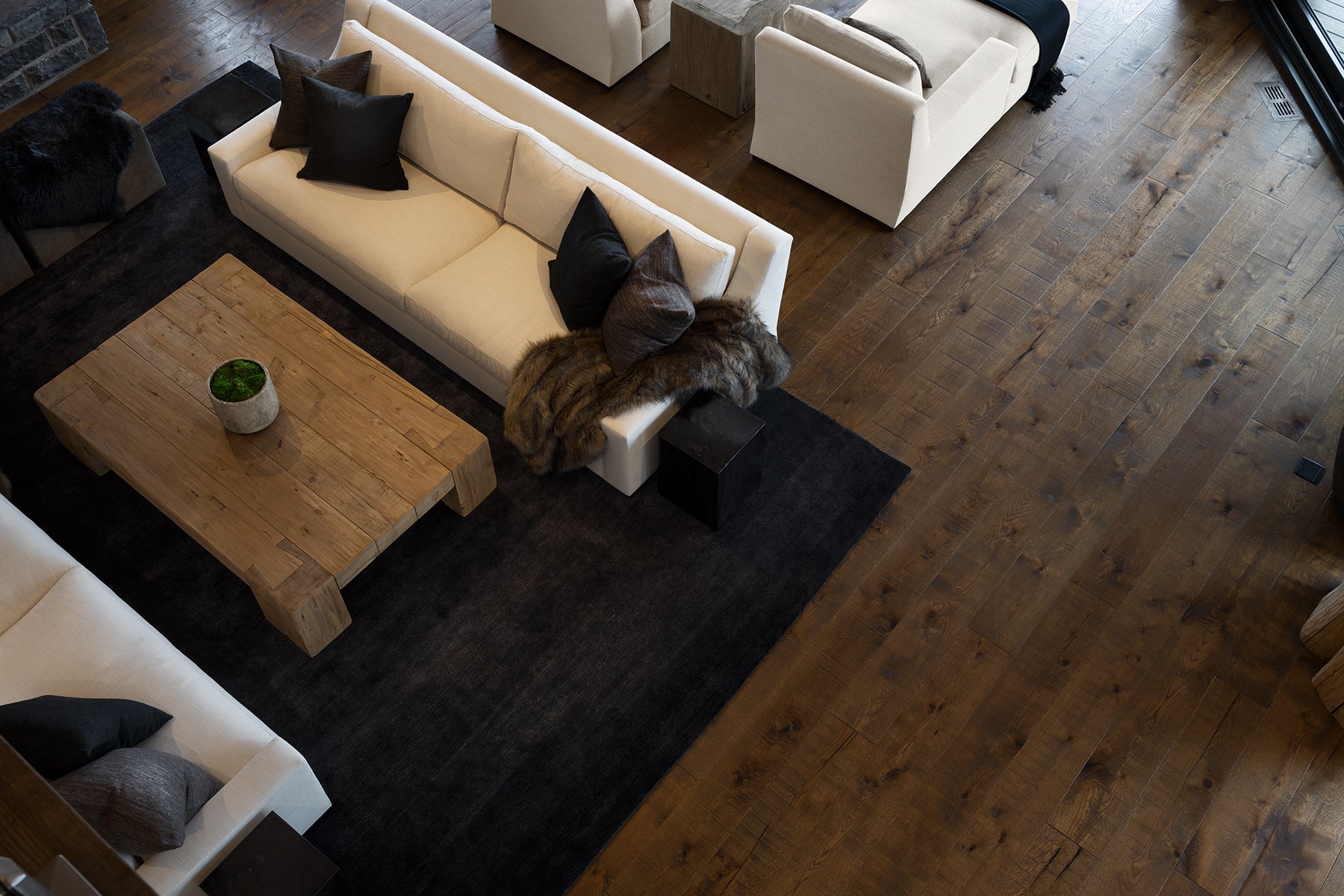 For our British homeowners, this hilltop location, with its unforgiving rock terrain, would be the site of a new family adventure. Only, instead of a log cabin, they created an unparalleled post and beam lodge with a distinctly modern feel. Building a contemporary lodge from scratch is an experience few will undertake. Logistically, the log frame needed to be built in British Columbia, deconstructed, transported to the build site, then thoughtfully reassembled, piece by piece. Massive cedar timbers form the structure of the home, while natural stone is featured throughout, creating a lodge aesthetic inside and out. "Collaborating directly with the team at Fairmont Construction was a pleasure," said the homeowners. Their amazing support and guidance during the building process guided us bringing various aspects together while giving the space a life of its own.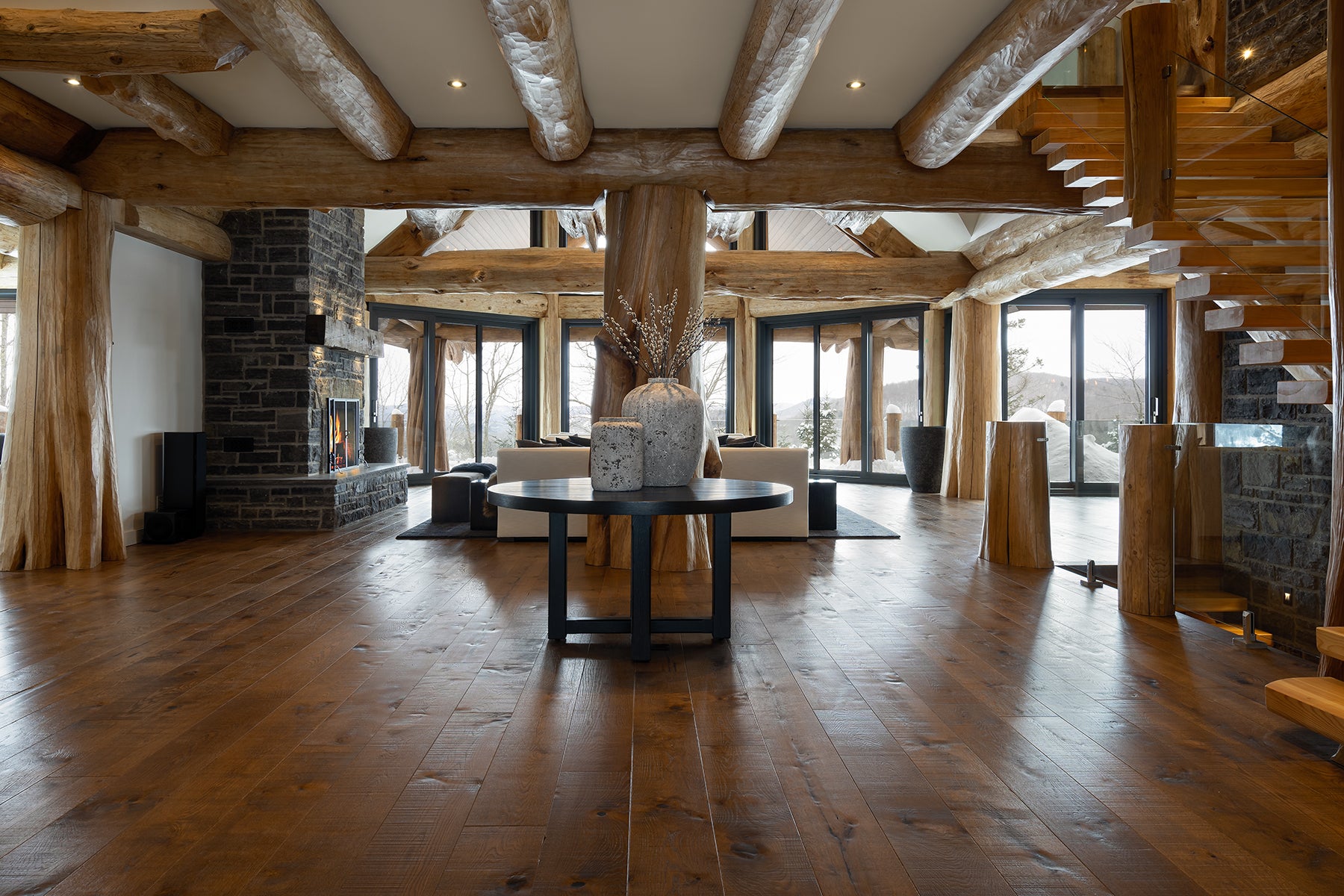 One matter never in question was the spectacular view. Designed with floor-to-ceiling windows wrapping 180 degrees around the rear, the lodge capitalizes on the location's panoramic vantage point. What began with an HGTV series became something far more dramatic in scale and meticulous in execution. A day in the mountains can be achieved without ever having to go outdoors.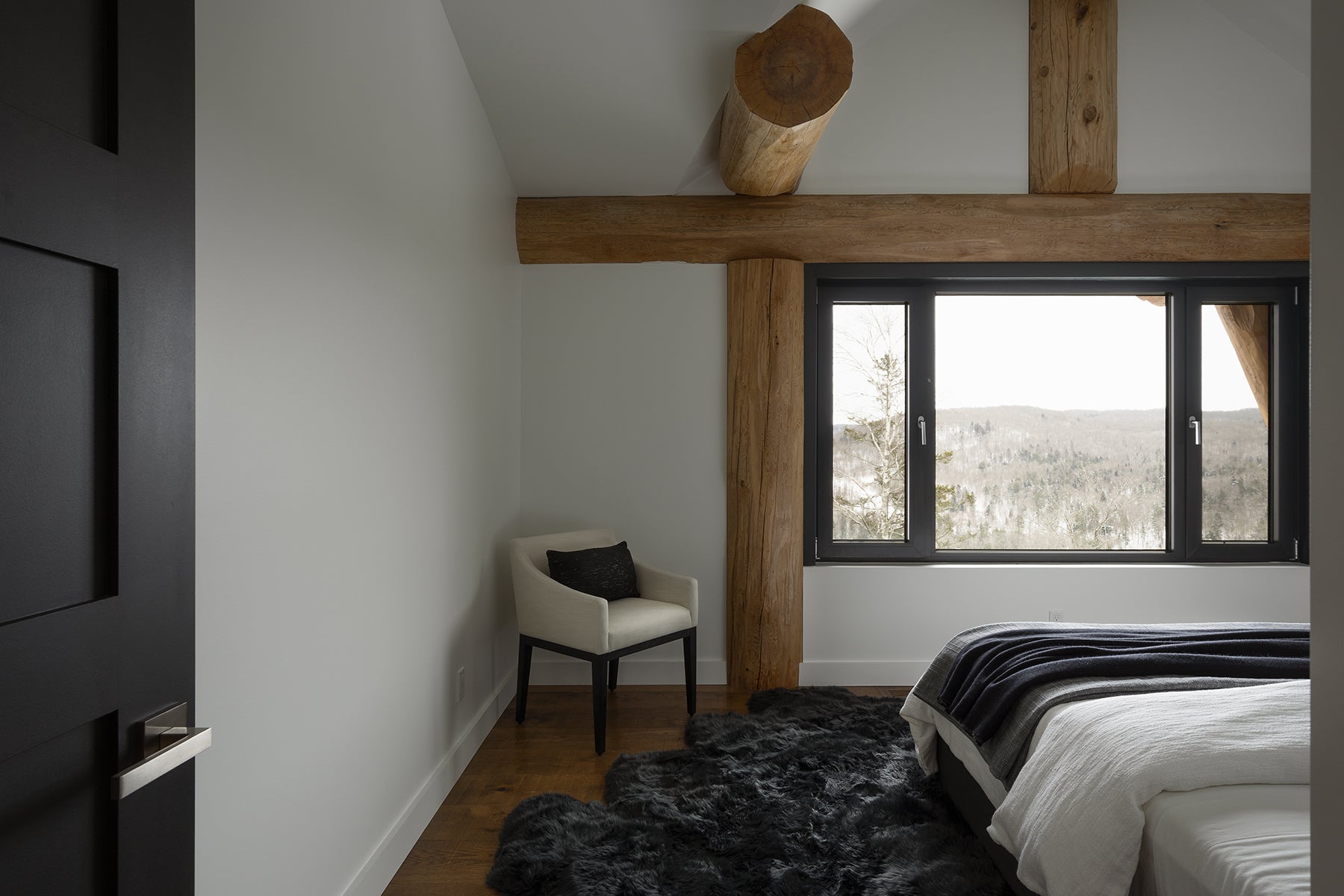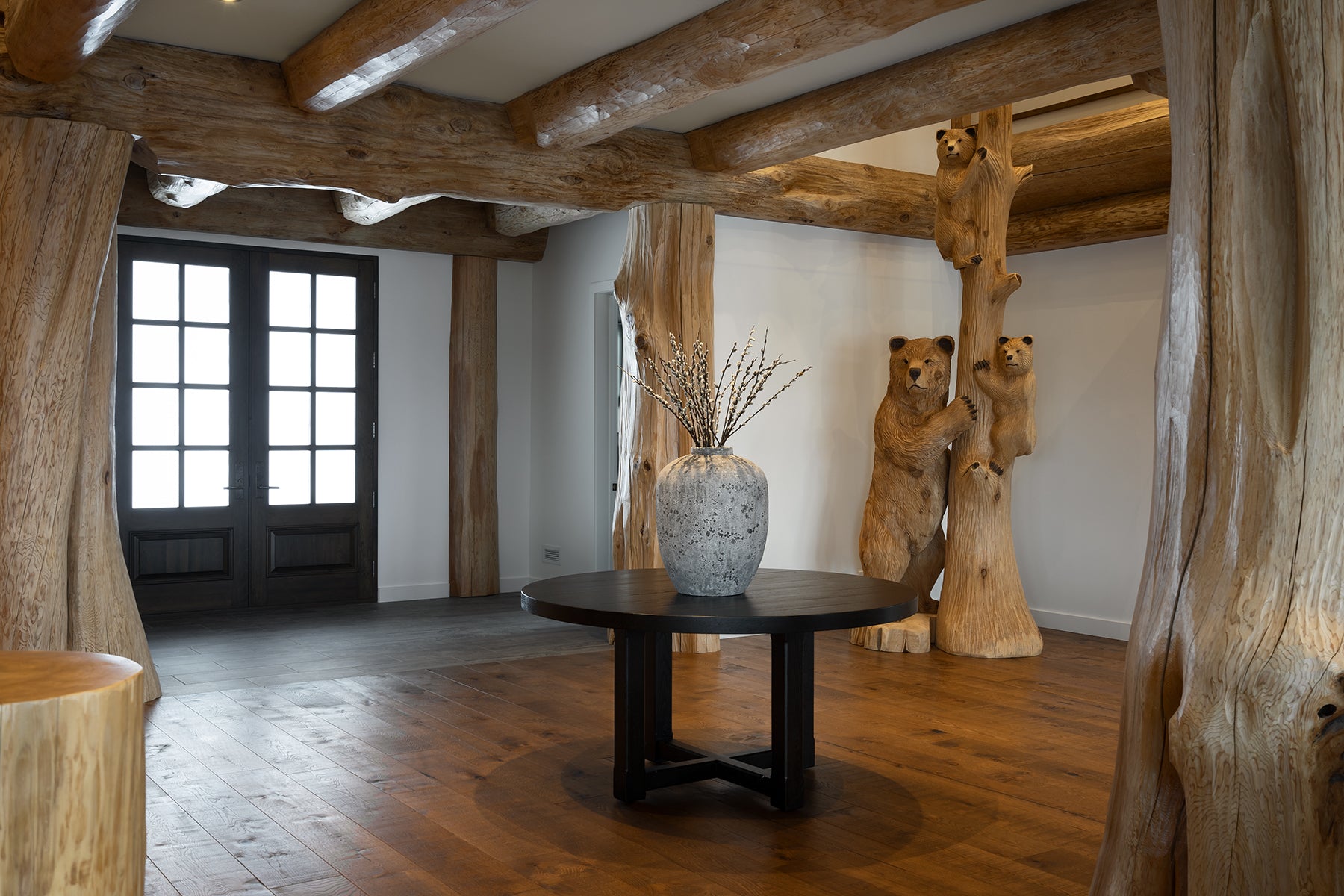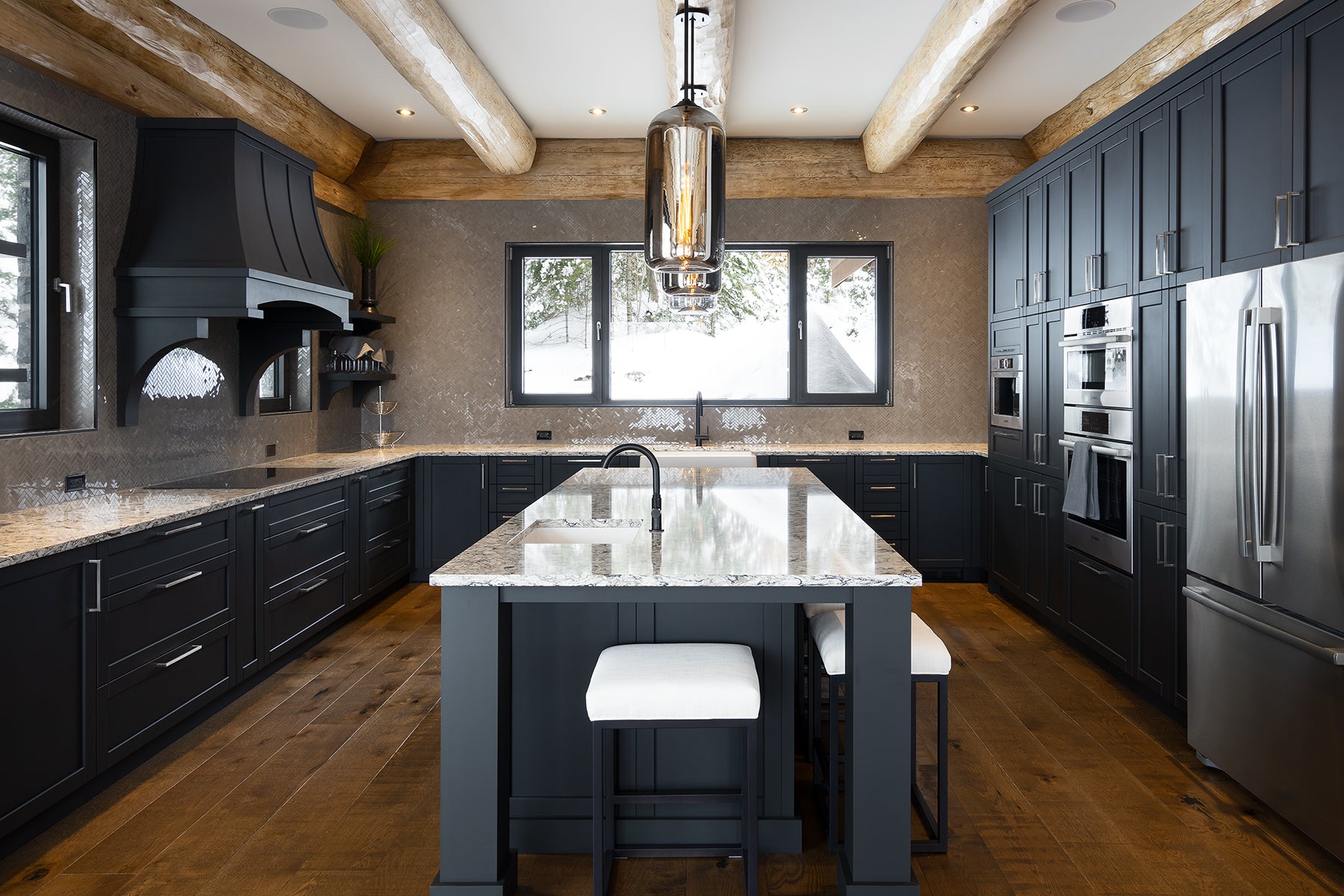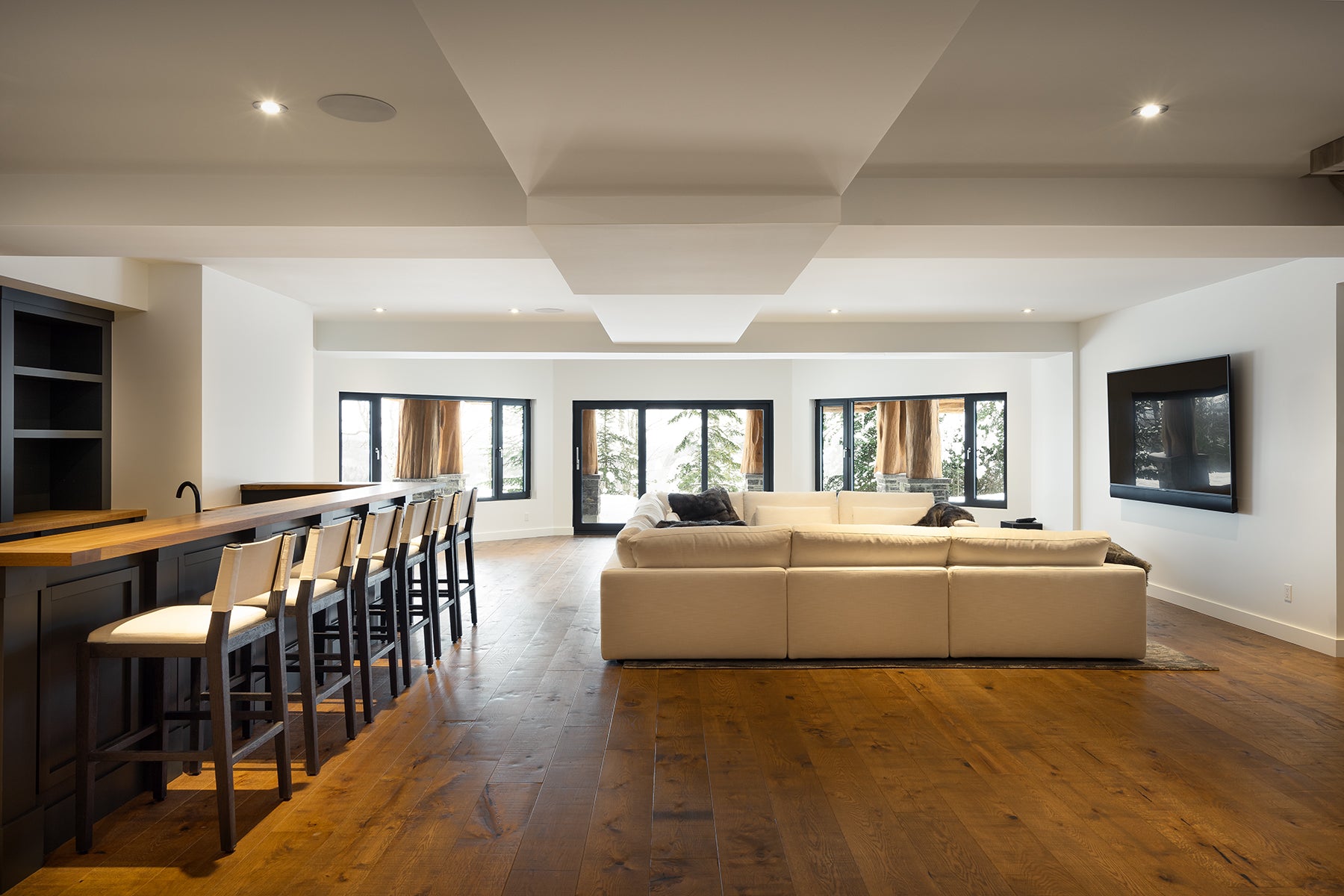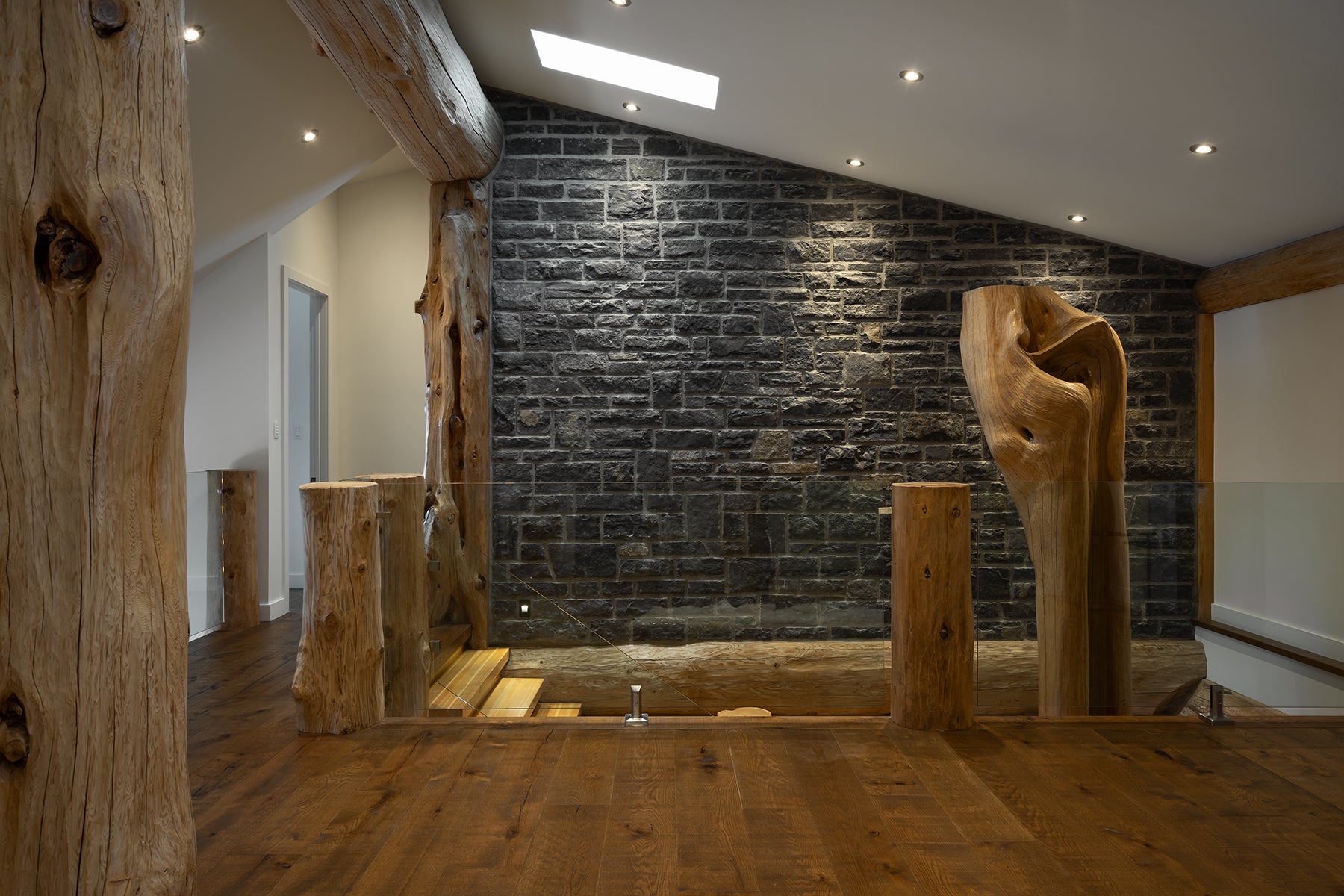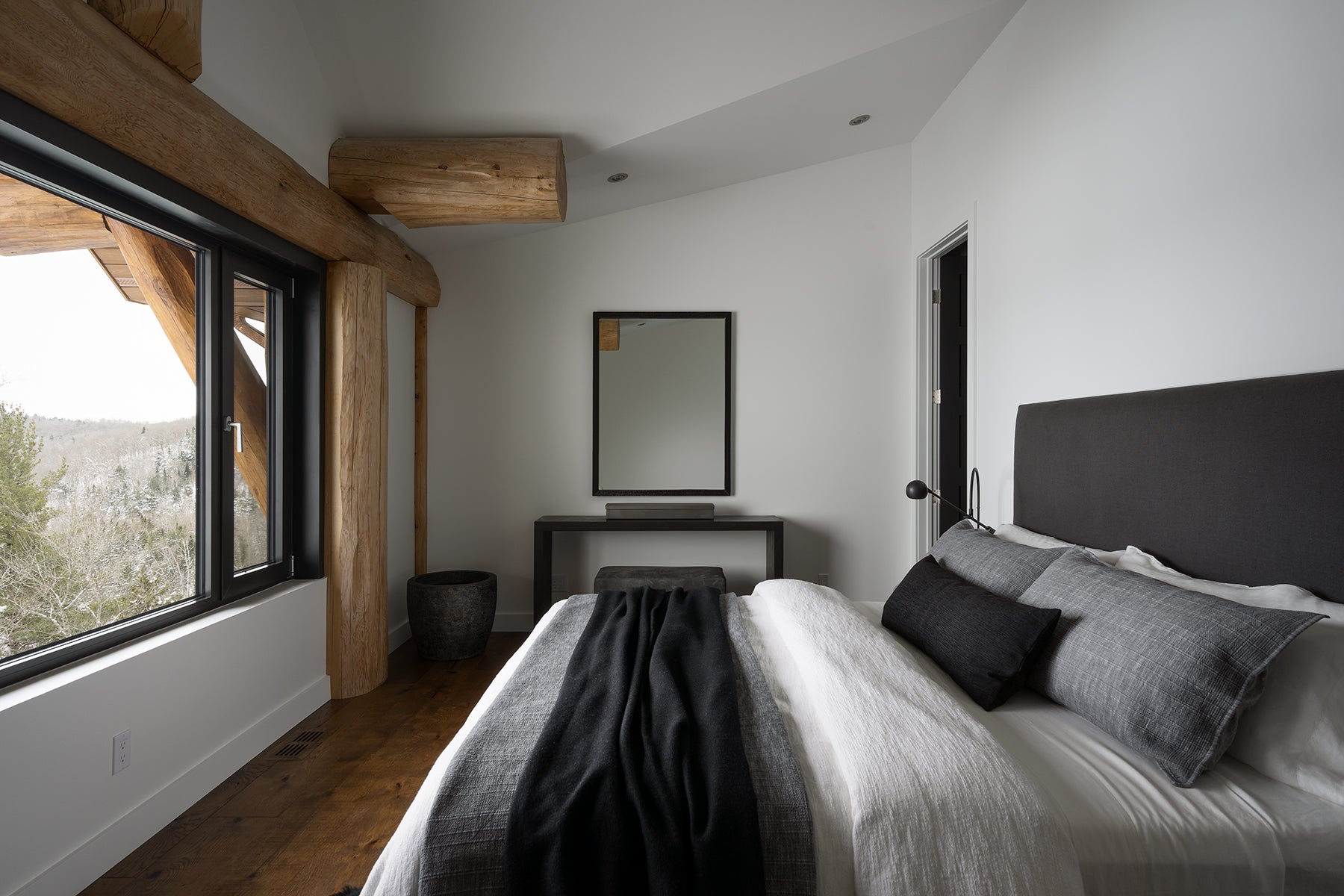 Back to Project Showcase